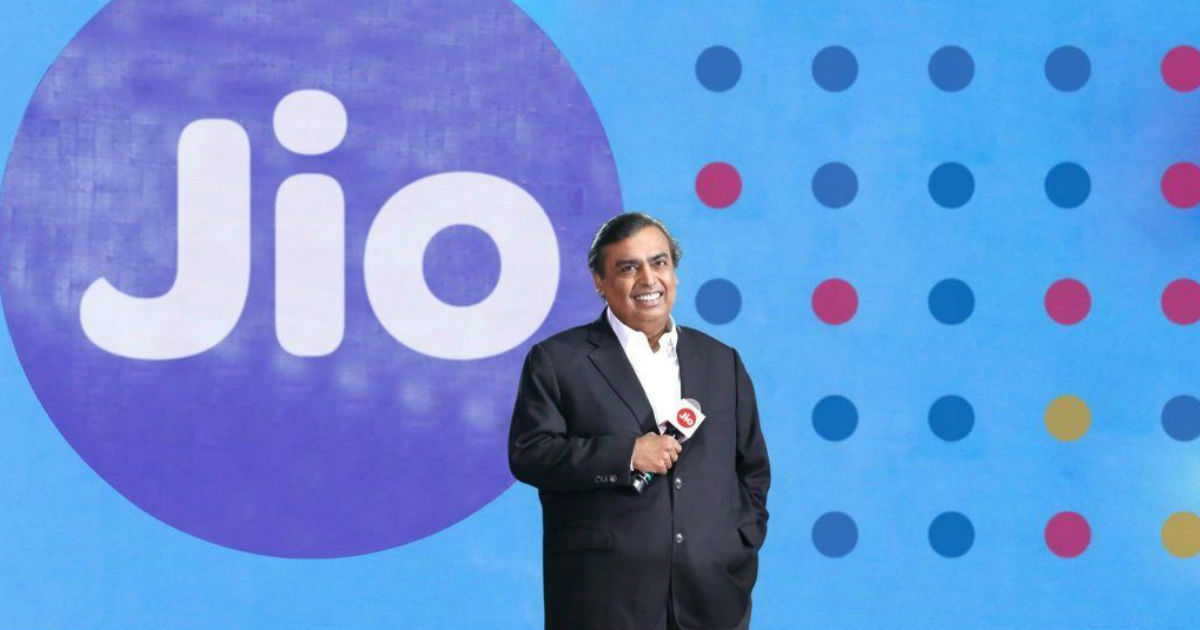 "The latest report from OpenSignal states that Airtel was unparalleled in 4G download speeds with average speed of 9.96 Mbps"
OpenSignal – a company specialising in wireless coverage mapping – has recently released its 'Mobile Network Experience' report for November 2018 in India. The report analysed and rated leading telecom operators on the basis of five key factors – video streaming experience, 4G coverage, latency experience, download speed and upload speed. Unsurprisingly, Jio came out on top in three of these criteria.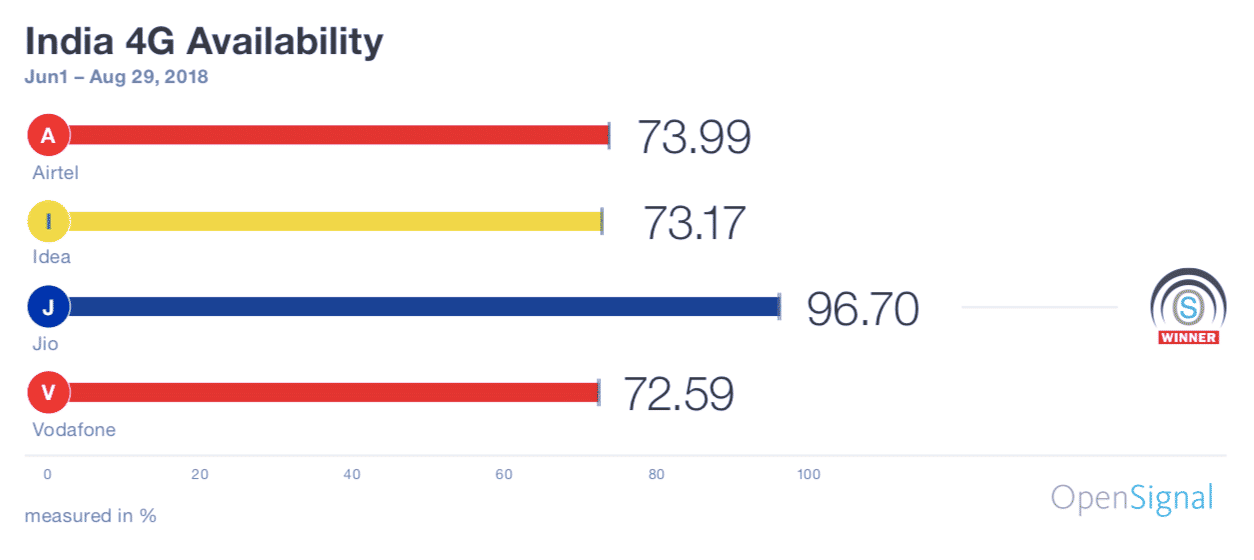 For the latest report, OpenSignal mapped 17.6 lakh individual devices in India over the duration of June 1st to August 29, which is 3 months. When it comes to 4G coverage, Jio comes out way ahead of every one with a coverage score of 96.7 percent in 4G availability across all 22 circles. And in the top 10 circles, including the Kolkata Metro circle, the telco has an availability score of 97 percent. Of the other operators, Idea Cellular managed to touch 80 percent in three regions, whereas Airtel and Vodafone have the same number in two regions each.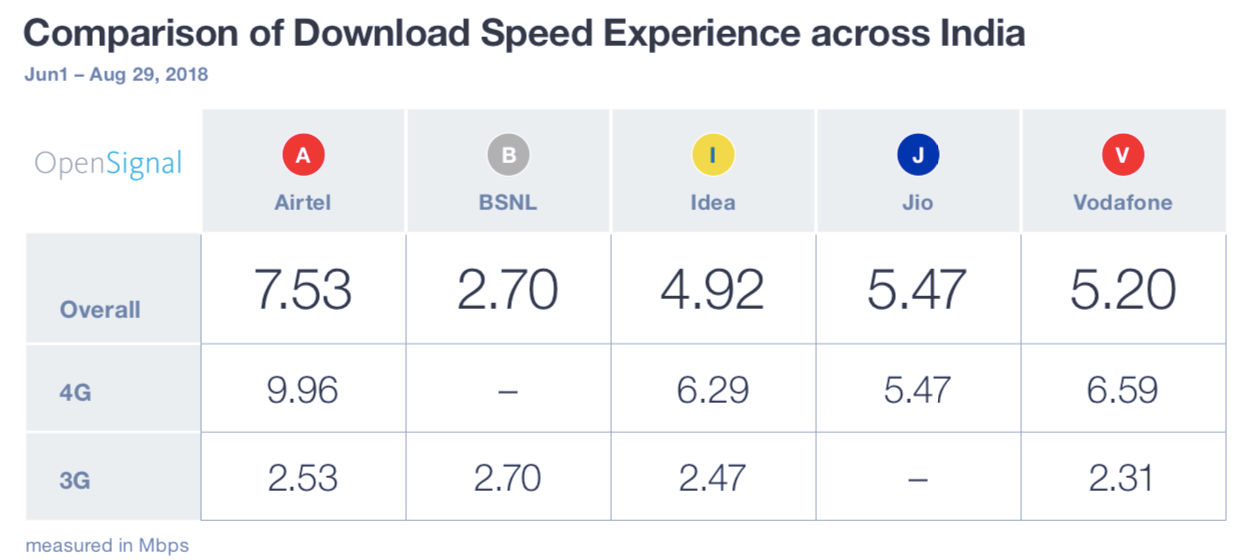 Moving on to the download speeds, Airtel remained unparalleled with an average 4G download speed of 9.96Mbps. In terms of overall 3G and 4G connections, which OpenSignal calls Download Speed Experience, Airtel had an average of 7.53Mbps. As for the remaining three, Jio – despite being a 4G-only network – falls behind Idea and Vodafone in 4G download speed with average score of 5.47Mbps. Idea and Vodafone scored 6.29Mbps and 6.59Mbps, respectively. However, on the overall Download Speed Experience, Jio comes in at the second spot.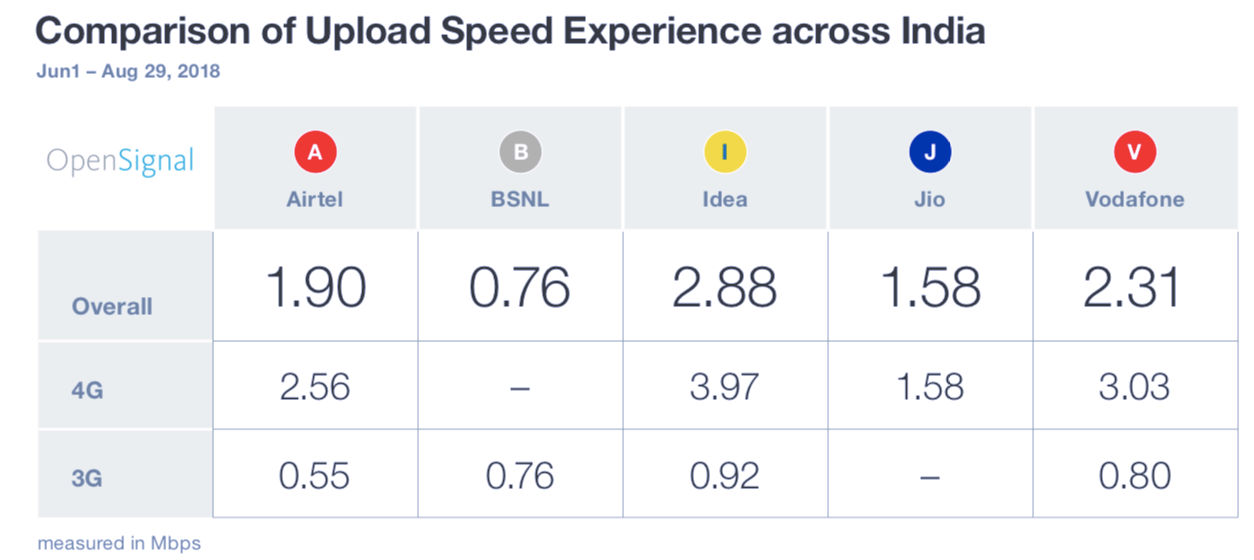 In terms of upload speeds, Idea Cellular has remained the fastest network in both 3G upload and 4G upload speed tables. With 3.97Mbps 4G upload speed and 0.92Mbps 3G upload speed, it was 15 percent faster than its closest rival Vodafone in 3G and 30 percent faster in 4G. Vodafone had an upload speed of 3.03Mbps and 0.80Mbps in 4G and 3G, respectively. Airtel and Jio were in third and fourth spots, respectively.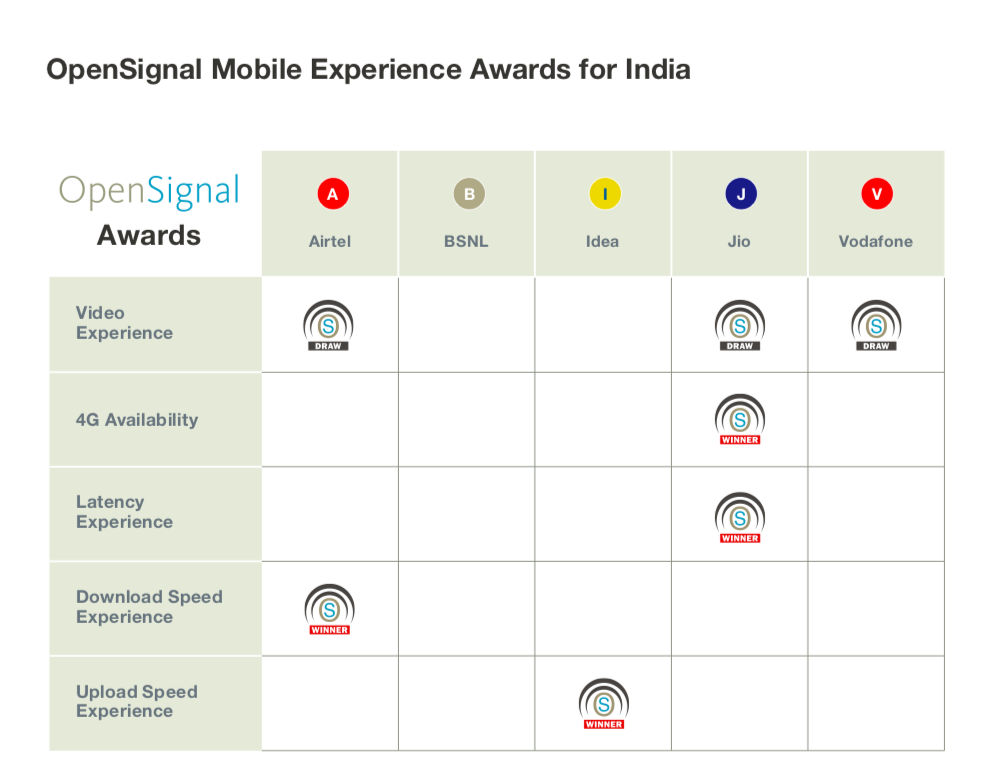 Apart from these three key factors, OpenSignal also tested all operators for the Video Experience and Latency Experience (the time in which you open a website, and when it actually opens). In the former category, Airtel, Jio and Vodafone managed to tie for the top spot with scores within striking distance of each other. In the latter, however, Jio came out on top with an average score of 72.2ms, an 8ms improvement on its closest rival – Vodafone, which recorded a score of 80.42ms.
In conclusion, Jio and Airtel are leading the charts when it comes to high speed 4G LTE connectivity in the country. At the time of mapping this report, Vodafone and Idea were still two independent companies, which is why the report treats them so. However, since then both companies have merged.