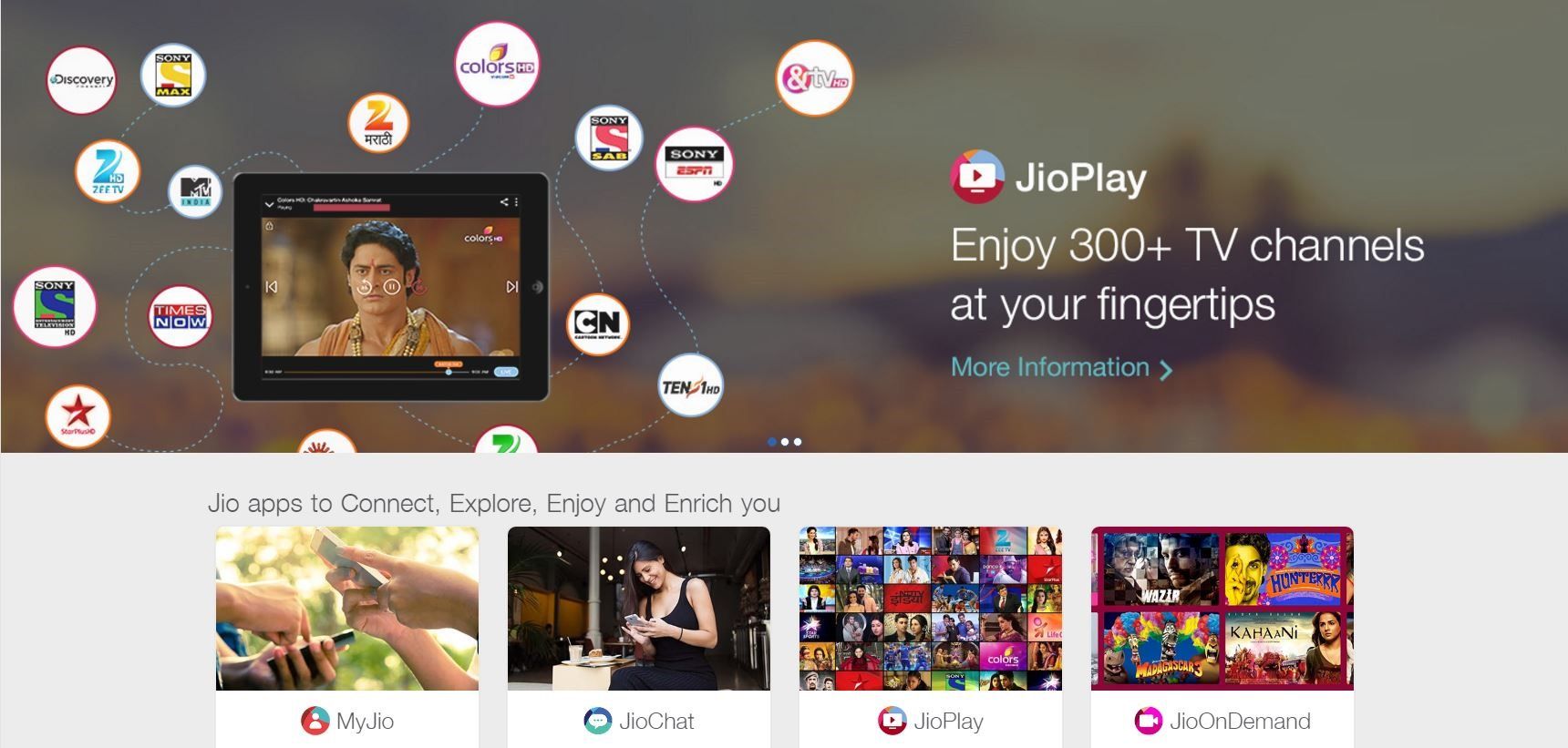 "Of the top 15 free apps downloaded on the Play Store in India, 12 are from Reliance Jio's suite"
Earlier this week, Reliance Jio commenced its 4G services in India, and took the competition in India's telecom space to a whole new level. Now Reliance Jio's apps have taken over the top positions on the Google Play Store in India. Of the top 15 free downloaded apps on the store in India, 12 are from Reliance Jio's suite, with only WhatsApp, Messenger and SHAREit retaining slots in the list.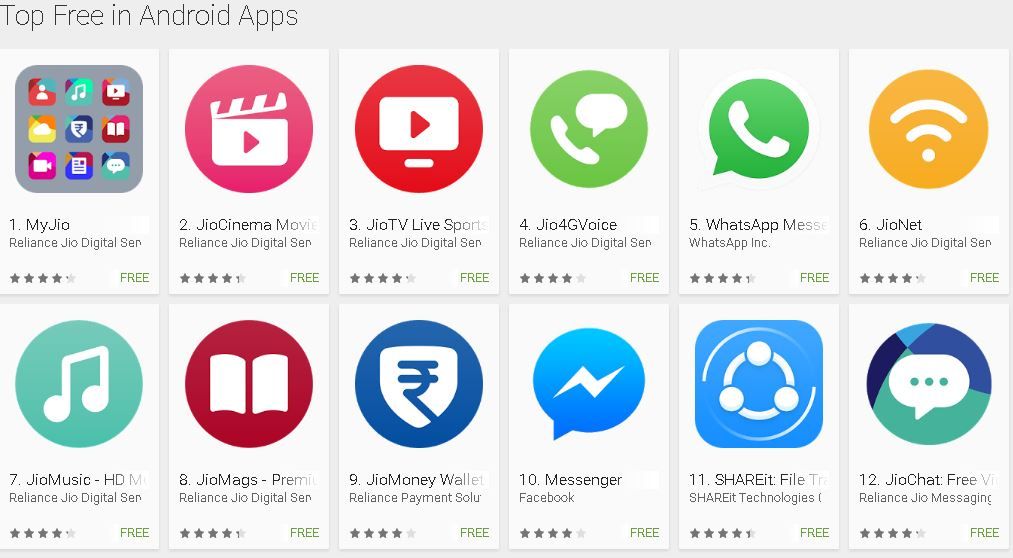 MyJio is currently in the top position, beating WhatsApp and Messenger, which are at the fifth and 10th spots respectively. Of the top 15 apps on the store, JioCinema Movies TV Music is at the 2nd position, followed by JioTV Live Sports Movies Shows (3rd), Jio4GVoice (4th), JioNet (6th), Jio Music – HD Music & Radio (7th), JioMags – Premium Magazines (8th), JioMoney Wallet (9th), JioChat: Free Video Call & SMS (12th), JioXpressNews (13th), JioDrive (14th), and JioSecurity (15th).
MyJio has seen 10 million downloads, while other Jio apps have crossed the one million downloads mark. It's worth mentioning that top charts are not only based on the number of downloads, but also on the time these apps took to get these numbers. The company has also launched a new online shopping app called AJIO, which offers clothes, jewellery and accessories from over 200 domestic and international brands.
Reliance Jio is offering free voice, SMS and data with the Jio Welcome Offer, which also gives you access to these premium apps worth Rs 15,000 until December 31st.