"Answering all your queries regarding the Reliance Jio 4G network"
The details on the long-overdue commercial launch of Jio's 4G network have finally been announced, including tariffs, discounts for students and special benefits for corporate customers. However, some crucial details could have slipped under your radar during the launch of the disruptive telecom network yesterday. Have a look at our curated list of frequently asked questions (FAQs) about the Reliance Jio network where we will lay all your impending queries to rest.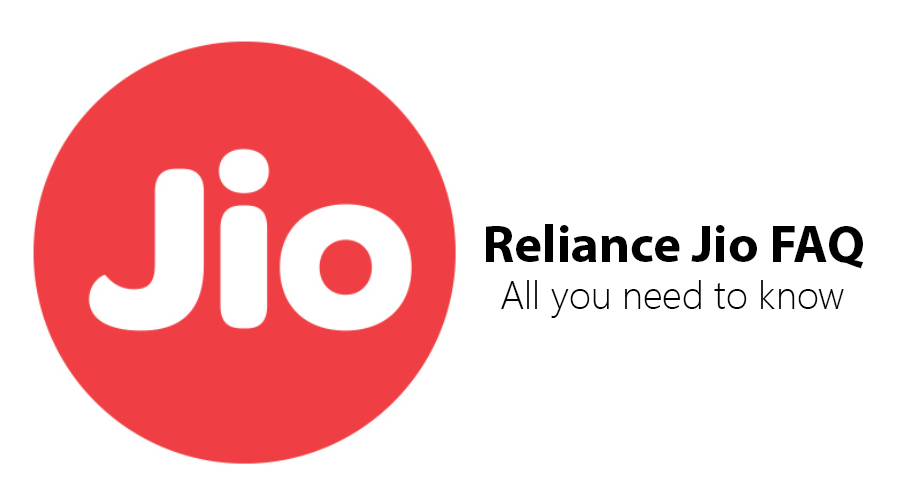 What are the Welcome Offers for Reliance Jio? Are there any usage limits associated with the "unlimited" offers?
As part of the Jio Welcome Offer, new users can access the Jio suite of services for free, starting September 5th till December 31st, 2016, after which the applicable tariffs will apply. The Jio Welcome Offer provides unlimited HD voice calls, unlimited 4G LTE data, unlimited SMSes, access to Jio's Wi-Fi hotspots along with access all its premium apps, all for a princely sum of Rs zero.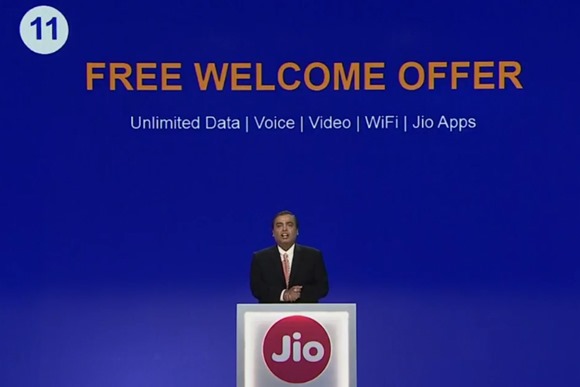 However, there is a catch associated with the "unlimited" tag.
As per the information received by the retailers and partners, users can utilise 4G data up to a limit of 4GB/day, after which the speed will be downgraded to 128Kbps. There is also a 100 SMS/day cap under the unlimited SMS banner and to avail the other offers such as unlimited local and national voice, video calls and SMSes, users will have to do periodic zero-value recharges from their account and only then the services will continue to remain active until the end of the year.

The distributors have been given specific instructions to not charge anything until December 31st, 2016.

How can a consumer avail the Reliance Jio welcome offers? What is the activation process?
To avail this offer, consumers only need to visit the nearest Reliance Digital and Digital Xpress Mini Store and apply for a new Jio Digital Life SIM starting September 5th.

The steps for the same are listed below:
1) Download the MyJio app on your 4G enabled smartphone.
2) Enter your name and current mobile number details.
3) Check for eligibility of the welcome offer / 4G services in your region inside the MyJio app.
4) Generate your free welcome offer coupon via the MyJio app.
5) Refer to the complete list of valid Proof of Identity and Proof of Address documents (inside the app) that would be required at the time of submitting the form.
6) Find the nearest store using the Store Locator feature in the MyJio app.
8) Submit a Proof of Identity, Proof of Address and passport size photographs along with a printout of coupon code generated in Step 4 at any Reliance Digital and Reliance Dx Mini stores; or select modern trade outlets and prominent multi-brand Jio stores.
9) Once you have received your SIM, you need to activate the same on your smartphone. Televerify (call) on 1977 to activate your Jio SIM.
10) Go to MyJio, click on avail offer, download JioTV, JioCinema, JioMusic and JioMoney apps by clicking on Submit to avail your free Welcome Offer.

In case you lose your MyJio Barcode, you can generate it again by clearing the MyJio app data (Mobile Settings > Application Manager > Installed Apps > My Jio > Clear App Data) on your android device and then using the MyJio app to generate the new code. Do note that you can currently activate the SIM only on the device which was used to generate the code.
Are HD voice calls through VoLTE debited from my data plan?
No. These operate on a separate channel and will not be debited from your data plan.
What is the cost of a Jio SIM?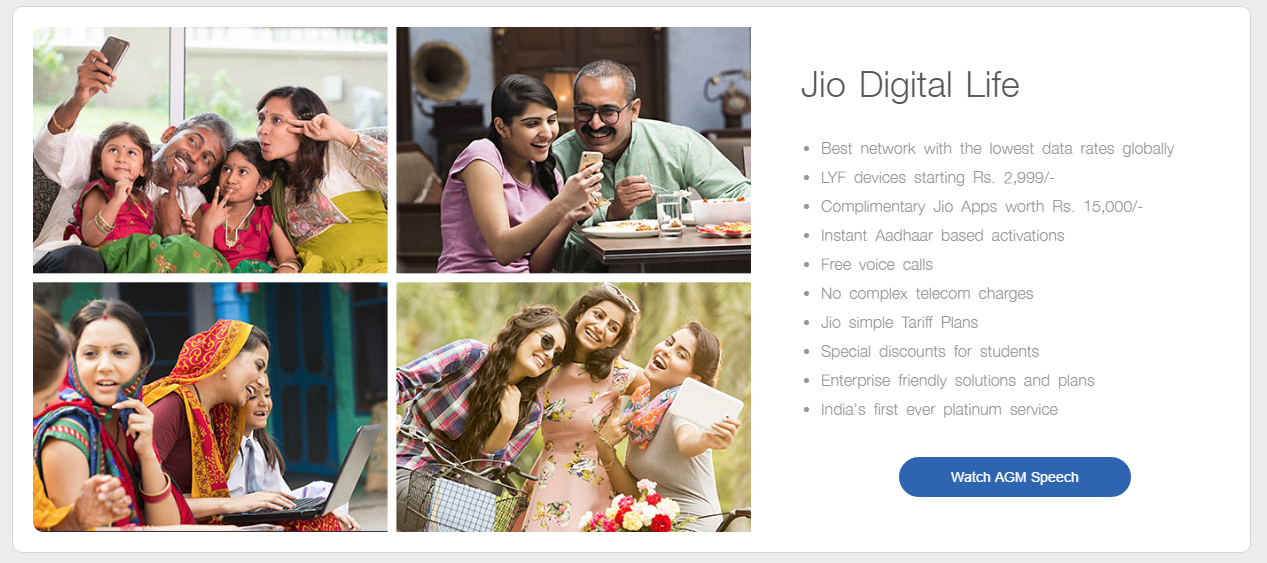 Currently, Jio SIMs are being offered free of cost. Do note that the SIM cannot be acquired online.
How much time does the activation take?
Currently, it takes about 2-3 days to get the SIM activated post tele-verification. RIL however, says that once the services are live and running (from September 5th), it should take only 15 minutes to get your SIM activated. Consumers however, need to have a valid Aadhaar Card, to enjoy quick activation.

In case your free Jio SIM card is not activated within three days, you can contact Jio customer support at care@jio.com or call them at 1800-88-99999.
Which kind of phones does the Reliance Jio SIM support?
Users require 4G-enabled devices to use the 4G data services and a 4G VoLTE supported phone (also called true 4G devices) to natively use the HD voice calling service. However, users who do not possess VoLTE enabled devices can use the JioJoin app, which is available on both iOS and Android stores for free, to make HD voice calls.
Can I use a Reliance Jio SIM on my 3G Phone?
No, it is not possible to use the Reliance Jio services on a 3G device. You will have to purchase a 4G / True 4G smartphone to avail the benefits of this network. Thankfully, 4G enabled devices are now quite affordable with Reliance's very own Lyf brand offering True 4G models starting Rs 2,999.
What are the student offers?
Students will get 25 percent extra data benefits on the main tariff plans. So if a student can furnish an official ID card while enrolling for the Jio services, he or she will get 25 percent extra data on the chosen tariff plan.
For example, if a student chooses the Rs 499 plan, he or she will get 1GB extra data over and above the 4GB already included. Similarly, the Rs 1,499 plan would offer 5GB extra 4G data, over and above the 20GB which is included by default. In addition, Mukesh Ambani, CMD of Reliance Industries, also said that Jio will be working with schools and colleges across India to provide broadband access over Wi-Fi.
What are Reliance Jio Data Tariffs and their Validity?
The base tariff costs Rs 149 and goes all the way up to Rs 5,000. All the main plans are valid for 28 days and include free voice calls – even while roaming – and access to the Jio suite of apps such as JioCinema, JioMusic, etc., worth Rs 15,000. The base plan offers 0.3GB of data and 100 SMS, while all other plans entail unlimited SMS and unlimited data access during the night (between 2 am and 5 am). Moving up, for Rs 499, subscribers will get 4GB data, while the Rs 999 plan includes 10GB data. The highest plan offers 75GB data for Rs 4,999.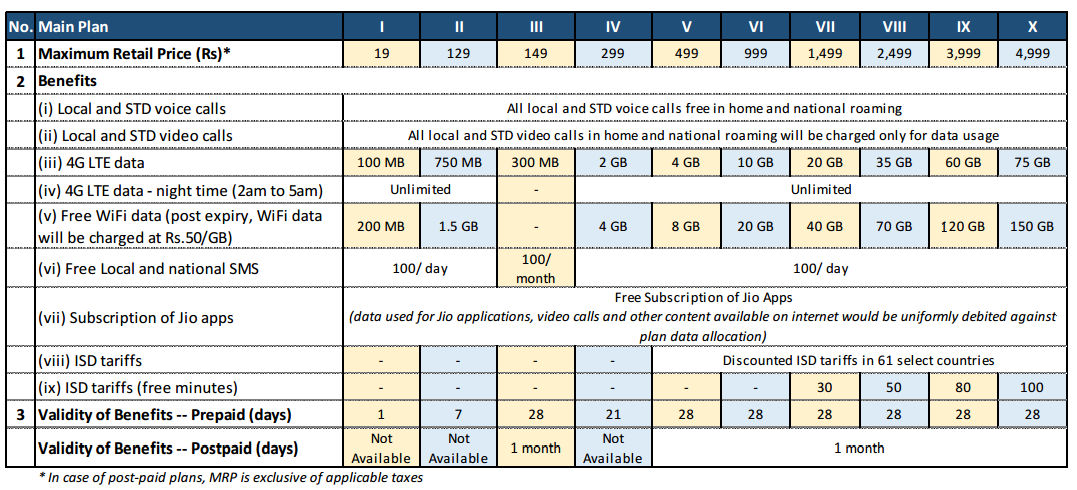 Users will also get access to double the free data of their current plan through JioNet public Wi-Fi hotspots. For example, the Rs 499 plan which offers 4GB of 4G data will include 8GB of Wi-Fi access through the designated JioNet hotspots. Along with these plans, Jio also has smaller plans for occasional data usage. The daily plan of Rs 19 offers 100MB of data and unlimited 4G at night. The Rs 129 and 299 plans include 750MB and 2GB data for 7 days and 21 days respectively, along with unlimited data during the night.
For corporate users, the telecom company has introduced the Platinum plan, which offers benefits like personalised network coverage, low international roaming rates, and concierge services.
What is meant by unlimited data access during the night?

It refers to unlimited 4G data usage between 2 am and 5 am.
Is there any unlimited 4G tariff plan without any data limit?
Currently, no such plans have been unveiled by the company.
What is Reliance JioFi? What are its features?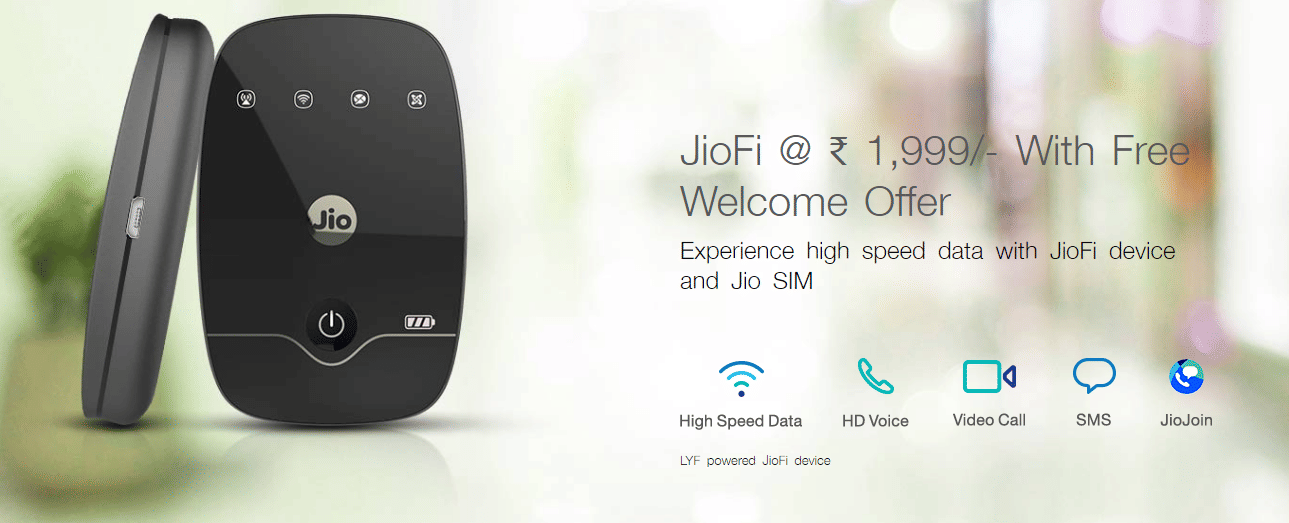 The
JioFi
is a portable Wi-Fi router capable of sharing internet between Wi-Fi enabled devices by creating a mobile hotspot.
\JioFi can share internet between 10 different devices using Wi-Fi and also lets a device connect to the internet via USB tethering. Supporting 802.11b/g/n Wi-Fi standards, the JioFi offers speeds up to 27Mbps. A 2,300mAh removable battery powers the JioFi and can reportedly provide six hours of use on a single charge. The JioFi also comes with a nifty Wi-Fi disk feature which allows users to download content directly on to a microSD card. It also supports the use of 4G SIMs from other network providers, in case you wish to switch later.
The JioFi can now be picked for a discounted price of Rs 1,999 over the original Rs 2,899 retail price.
Can I retain my existing number and switch to the Reliance Jio network via Mobile Number Portability (MNP)? How do I apply for MNP?

Yes, users should be able to switch to the Jio Digital Life network starting September 5th via MNP. However, this does require assistance and collaboration from the existing network providers which might lead to some delays in the process.
You can apply for MNP by following the steps mentioned below:
1) To port in, send PORT Mobile Number to 1900 from your existing number which needs to be ported to Jio.
2) Download MyJio app from Play Store and generate offer code.
3) Walk in to any of the Reliance Digital / Dx Mini / Preferred Jio retailer or prominent multi-brand Jio stores with the port out code and your Free Welcome Offer code along with the handset.
4) You will need to submit a copy of Proof of Address, Proof of Identity and a photograph for availing your Jio SIM.
Any special tariff for Reliance JioFi?
Currently, no special tariffs are being offered for the JioFi routers.
What is the minimum cost for Lyf devices?

There are more than a dozen models available to choose from with the base Lyf Flame 6 model costing Rs 2,999 and the high-end Lyf Earth 2 costing about Rs 20,000. Notably, every Lyf device is 4G LTE supported with VoLTE support.
What are Reliance Jio suite of apps, and are they free to subscribers?
The Jio Apps bouquet, which is worth Rs 15,000 for an annual subscription, will be available complimentary for all active Jio customers up to December 31st, 2017.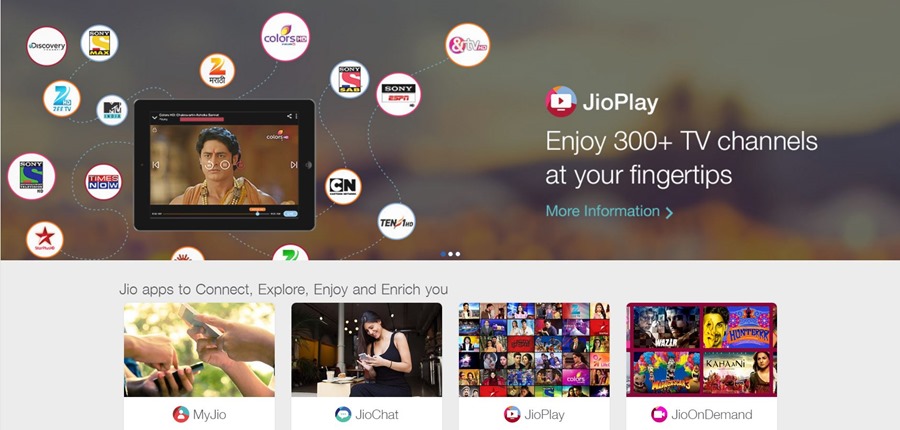 This includes access to the following applications under Jio's purview:
MyJio, JioChat, JioTV, JioCinema, JioMusic, JioMags, JioXpressNews, JioDrive (up to 5GB free storage), JioJoin, JioMoney, JioSecurity and JioNewsPaper.
What will happen to the consumers currently enjoying the Jio Preview offer?

The existing test users of the company, who have enrolled for the Jio Preview Offer, will be transitioned to the Jio Welcome Offer post September 5th. All the limitations of the welcome offer such as the 4GB/day 4G download limits will be applicable as well on such users.
We will be updating this article with answers to more popular queries as they come. Note that the answers specified above are correct as per our interpretation of the information disseminated via various sources. In case you have more queries, feel free to leave a comment below and we will do our best to answer your doubts.