"The Rs 500 monthly Jio GigaFiber plan will offer 600GB of data at 15Mbps"
Last month, while outlining Jio tariff plans, Reliance Industries Ltd chairman Mukesh Ambani also announced that the brand would soon launch a gigabit fiber broadband service called Reliance Jio GigaFiber to 100 cities across the country. Recently, some reports suggested that the brand was testing the Jio FTTH service in Mumbai and Pune. Now a new report indicates aggressive Jio GigaFiber broadband data plans.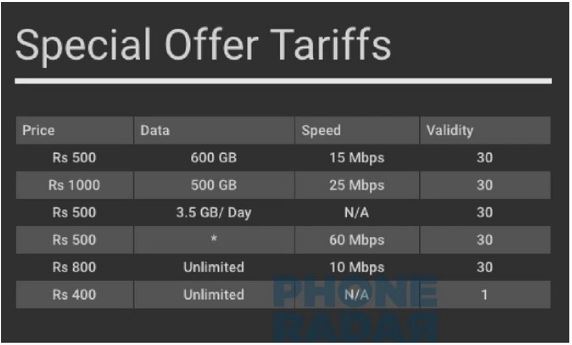 According to PhoneRadar, broadband data plans for Jio GigaFiber will be available in three types – Silver, Gold and Platinum. There will be a range of plans based on data speed and data volumes. The monthly broadband data plans will start at Rs 500 for 600GB of data at 15Mbps speeds. The unlimited data plan will be available for Rs 800 at 10Mbps. There's also a one-day unlimited plan priced at Rs 400.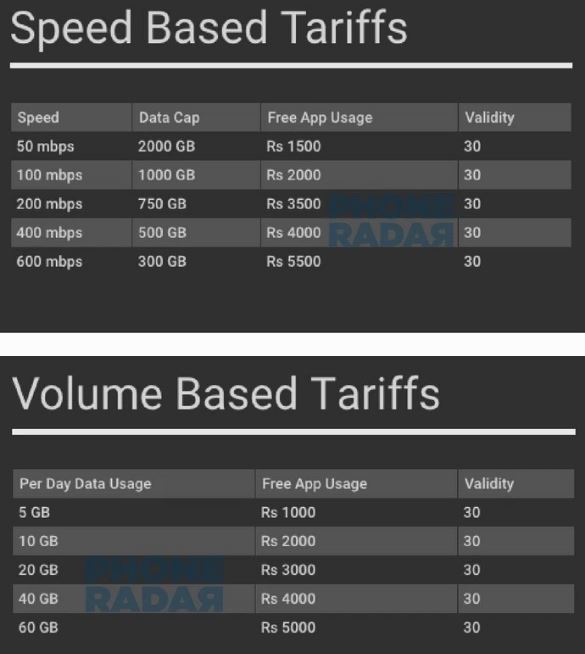 The speed based monthly plans will start at 50Mbps with a data cap of 2000GB, and go up to 400Mbps with 300GB data cap. The volume based plans will be available starting from 5GB, and go up to 60GB per day. All of these plans will also include Jio app usage from Rs 1,500 to Rs 5,500 depending on the value of the plan.
As per the report, Jio GigaFiber is now open for public testing in select cities, which welcomes users to subscriber for its broad service under GigaFiber Welcome Offer for 90 days. Once officially opened to public, users will be able to get a connection for the Jio GigaFiber FTTH broadband service by visiting a Jio store. Customers will also have to pay a one-time charge of Rs 6,000 for the Jio Fiber modem. We haven't yet been able to confirm the aforementioned details though.

Source