"Along with the new users, all the existing subscribers will also be able to enjoy the benefits of the Happy New Year offer"
As anticipated, Reliance Jio has officially announced the extension of its free services till March 31st, 2017. The announcement was made by RIL's Chairman and Managing Director Mukesh Ambani at an event in Mumbai today. This means that consumers will continue to enjoy free calls and cellular data for three more months, as against earlier when it was supposed to end on December 31st.
It must be noted that the Welcome offer is now being labelled as Jio Happy New Year offer, while the benefits largely remain the same – free voice calls, 4G data, and access to Jio's premium suite of apps. The offer will be applicable for the current subscribers as well as new users who acquire the SIMs after December 4th, 2016. Existing subscribers under the Welcome offer will automatically be migrated to the Happy New Year offer on January 1st, 2017.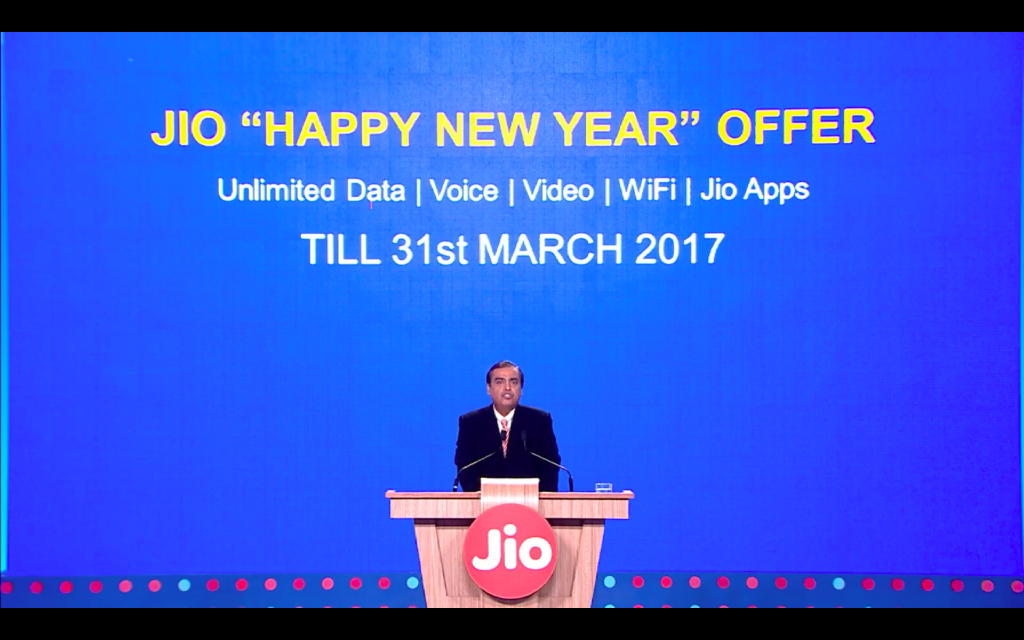 To comply with TRAI norms of the 90-day limit for promotions, the SIMs under this new offer will be available till March 3rd, 2017. The Happy New Year offer has also reduced the FUP limit for data…. users will be able to get high-speed 4G access with 1GB limit per day, as compared to the 4GB limit earlier.
There's little doubt that the major reason for Reliance Jio's rapid proliferation is the Welcome offer, and with the Happy New Year offer, the latest entrant in the telecom space should be able to realise its goal of reaching 100 million subscribers soon.