"Reliance is following the in the footsteps of global telcos by charging only for data and bundling voice calls and SMS for free"
Update: post updated with more details on tariffs
With Reliance partnering with almost every other smartphone brand for the Jio preview offer, it was only a matter of time for the up and coming telecom operator to launch its services officially. At RIL's 39th AGM today, CMD Mukesh Ambani announced the commercial rollout of the Jio network. As expected, the brand is taking an aggressive stance with affordable plans, which cost almost one-tenth of the current tariffs from other operators.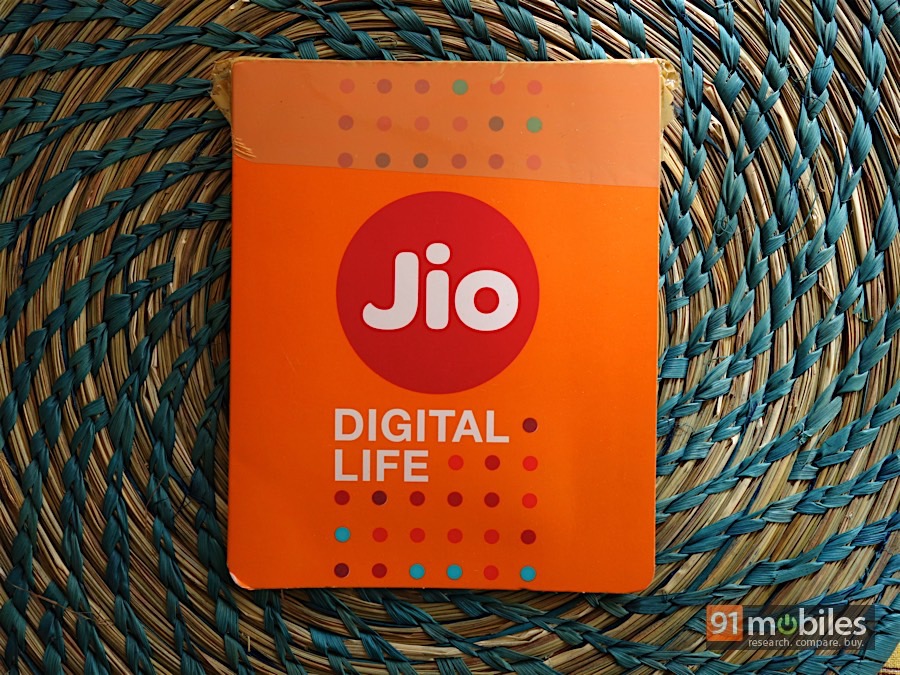 In fact, Reliance is following in the footsteps of telecom companies globally, by charging only for data and bundling in voice calls and SMS for free. The plans start for as low as Rs 50 for one GB of 4G data, which is extremely affordable in comparison to the competitors, which charge around Rs 250 for 1GB data.
Mukesh Ambani also took a dig at the incumbents by stating that they confuse consumers with multiple plans, a Jio will have only 10 plans to meet the user's needs. The base tariff costs Rs 149 and goes all the way up to Rs 5,000. All the plans are valid for 28 days and include free voice calls – even while roaming – and access to Jio suite of apps such as JioCinema, JioMusic, etc., worth Rs 15,000. The base plan offers 0.3GB of data and 100 SMS, while all other plans entail unlimited SMS and unlimited data access during the night (between 2am to 5am). Moving up, for Rs 499, subscribers will get 4GB data, while the Rs 999 plan includes 10GB data. The highest plan offers 75GB data for Rs 4,999.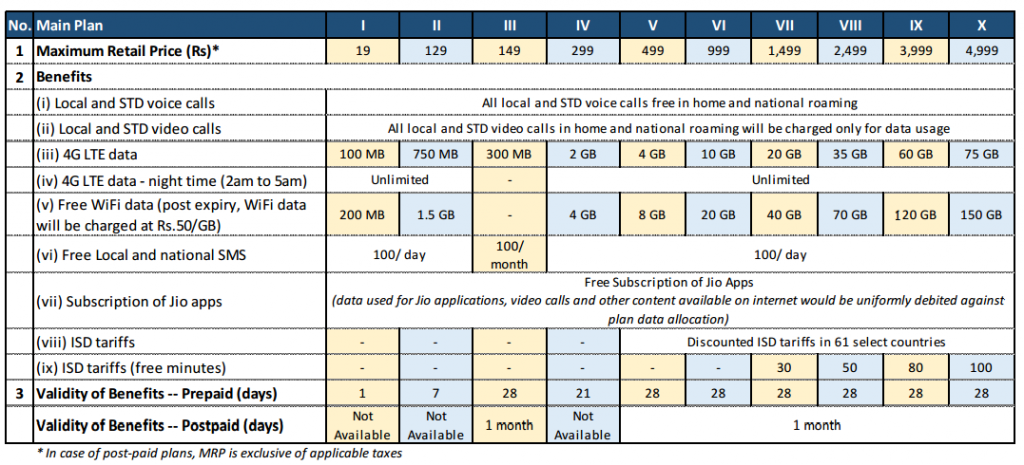 Users will also get access to double the free data of their current plan through JioNet hotspots. For example, the Rs 499 plan which offers 4GB of 4G data will include 8GB of Wi-Fi access through the designated JioNet hotspots. Along with these plans, Jio also has smaller plans for occasional data usage. The daily plan of Rs 19 offers 100MB of data and unlimited 4G at night. The Rs 129 and 299 plans include 750MB and 2GB data for 7 days and 21 days respectively, along with unlimited data during the night.
Jio is also tailor-made for different consumer segments, such as students and enterprises. Students would be able to get 25 percent additional data. For affluent users, the telecom company has introduced the Platinum plan, which offers benefits like personalised network coverage, low international roaming rates, and concierge services.
The Jio Preview offer is just a sample of things to come, as Reliance is targeting over 100 million subscribers in the shortest time possible. And, to achieve the same, it's introduced the Welcome offer. As part of the offer, starting September 5th, anyone can get a SIM with a simple sign-up free of charge. Adding icing on the cake, consumers would be getting unlimited datau and free voice calls till December 31st.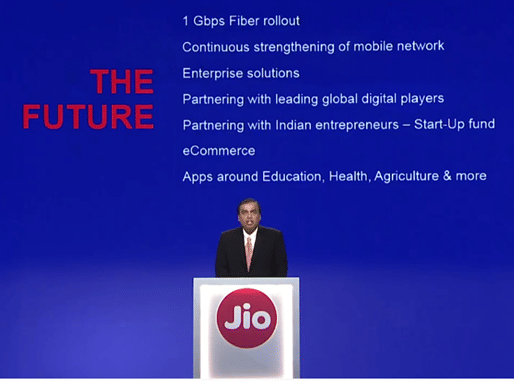 Reliance also revealed its future plans, which include 1Gbps fiber to the home (FTTH) network for 100 cities and joining hands with global players for content. Being an IP-only network, the Jio network would not only be able to handle more bandwidth, it will also be future-proof for 5G networks. Reliance has invested heavily in its telecom network, as it has already covered 18,000 cities and over 2 lakh villages. By March 2017, it aims to cover over 90 percent of the population in India, making it the largest 4G network in the world.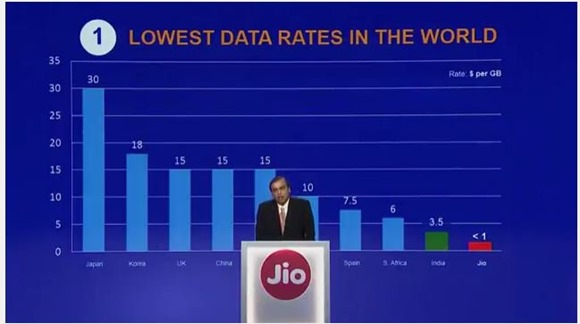 India already ranks highest among the countries with lowest voice-calling rates, and with Jio's attractive tariffs, the same can be true for the data rates. It'll certainly trigger a price war among telecom operators, and in the end, it is the consumers who would be benefitting the most from it.