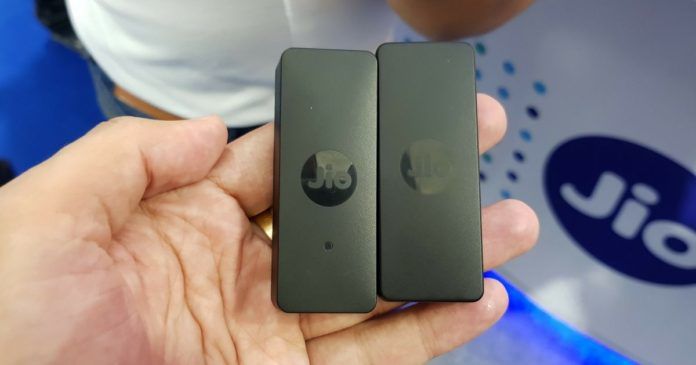 "The Jio Media cable allows users to connect their JioPhone to a TV and enjoy the content from apps like JioTV on a big screen"
Last year, during the JioPhone (first impressions) launch, Reliance Jio announced that the company will be launching a media cable, aptly called Jio media cable. For those who are unaware, this cable essentially allows the users to watch multimedia content via their phones on TVs. Unfortunately, the much-hyped accessory did not see the light of the day for about a year. But as per a report, it'll be launched soon.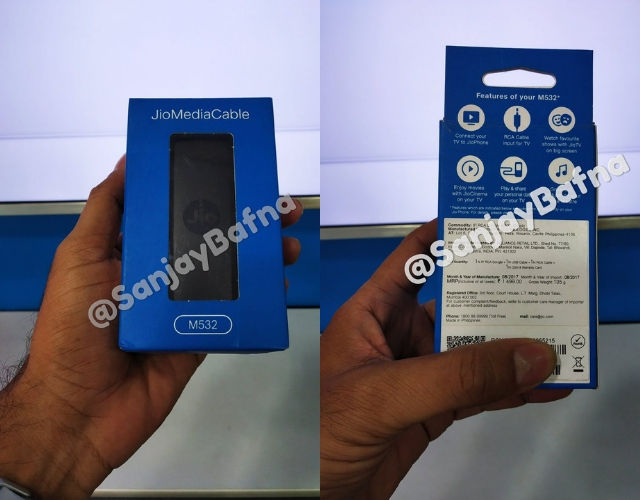 Popular tipster Sanjay Bafna has now claimed that Reliance Jio is all set to launch the Jio media cable. Further, Bafna says that the accessory will be made available by the company at a price of Rs 1,499. Interestingly, Bafna has also shared the retail packaging of the accessory.
As you can see in the images shared above, the retail box says that the Jio media cable allows the users to connect their JioPhone to their TVs through an RCA cable and enjoy their phone's content or other multimedia content via the company's pre-installed apps like JioTV and JioMusic. The pricing of the cable can also be seen towards the bottom of the retail box.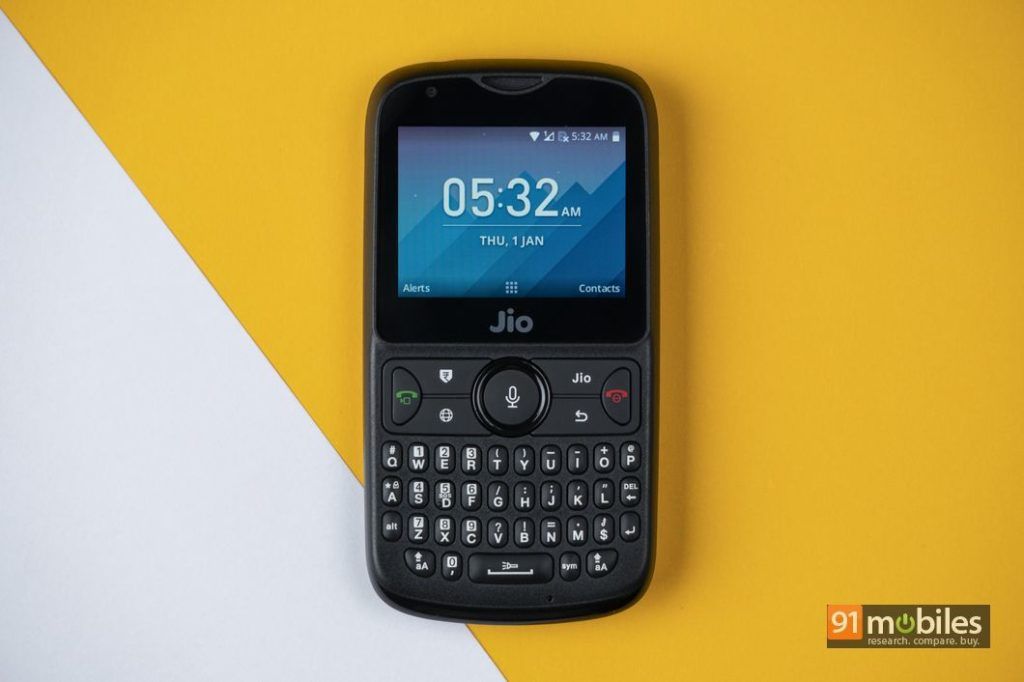 Jio Media cable can prove to be a popular accessory as it allows users to watch JioPhone's content on both CRT and Smart TVs. However, it's worth noting that the JioPhone subscribers will need to do an additional recharge with the Rs 309 pack to consume multimedia on the large screen. However, as this is a leak, we would advise you to take this information with a pinch of salt.
Related read: Here's how Jio media cable works