"The range of available smartphones include the Samsung Galaxy Note 8, Apple iPhone 7 Plus and OnePlus 5, among others."
Reliance Jio is now offering a cashback offer of Rs 2,200, valid upon the purchase of select refurbished smartphones from advertising portal Quikr's website. To avail the offer, users need to access this page, which includes all the refurbished smartphones that are eligible. Once the smartphone is bought, the user will then need to buy a new Jio SIM, or simply plug in their existing one. The eligible, compulsory recharges under this offer are the Rs 198 and Rs 299 prepaid recharges.
Once one of the said recharge packs are purchased after buying the refurbished smartphone, the cashback amount of Rs 2,200 will be credited to the user under his/her MyJio account in the form of multiple discount vouchers. Reliance Jio had previously rolled out a similar offer as well, dubbed the 'Jio Football' offer. Under this, users who had purchased a new, 4G-enabled device as well as a Jio connection had received similar cashback of the same amount.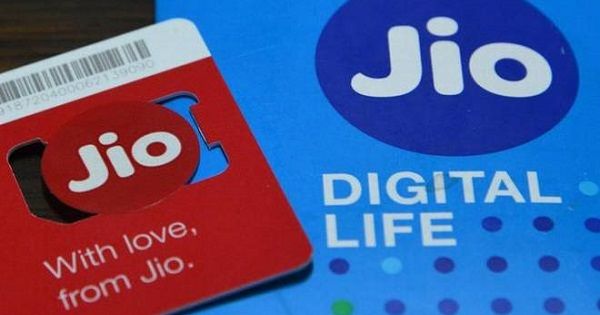 Under the Jio-Quikr Assured page, the list of smartphones that are eligible for this offer seem to be widely varied. The list includes premium devices like the Samsung Galaxy Note 8 (review), Apple iPhone 7 and OnePlus 5 (review), although all of these are a generation or two old now. The least expensive devices, meanwhile, range from practically outdated devices, including the likes of the Moto E (2nd generation), Lenovo A2010 and YU Yunique. It would not be altogether surprising if you do not recognise one of these devices, and although it remains questionable if such devices would be reliable performers today, there are no clauses that we found, which ban these devices from being eligible for the cashback offer.
Ever since its advent, Reliance Jio has captured a huge chunk of network share across India with its aggressive pricing and super-affordable data plans. It, in fact, led to the sudden burst of 4G and connectivity in fringe regions in India, as well as a data price war among all telecom operators, which has led to Airtel losing ground, while Vodafone and Idea merged to form a singular entity. Cashback plans such as these, under such volatile conditions for the telecom market, is compelling more buyers to switch to 4G, all under Jio's umbrella.