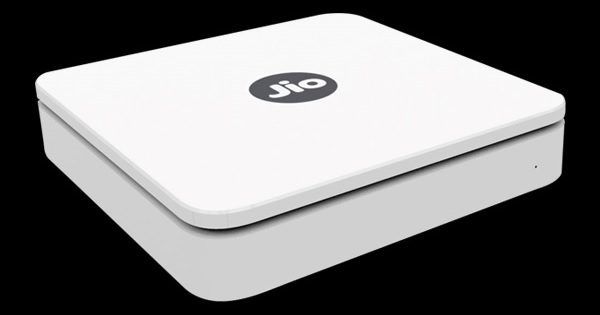 "The free preview offer will give you a 100Mbps connection with 100GB data per month for three months"
Reliance Jio has been testing its JioFiber FTTH (fiber to the home) broadband service over the past few months. The brand is expected to launch the service with a JioFiber preview offer, which was accidentally posted on its official website recently. Now it appears that the company has started rolling out its optical fiber network in Delhi-NCR with a preview offer.
Reliance Jio started rolling out optical fiber network in Delhi-NCR. To offer free services for 3 Months. pic.twitter.com/ePOFa0vZbR

— Aseem Manchanda (@aseemmanchanda) August 29, 2017
It appears that Jio will initially offer its JioFiber service in select societies in Delhi-NCR. The brand has started putting up the necessary infrastructure for the high speed broadband service in some societies.
This particular unnamed society's JioFiber setup will be completed in the coming two weeks. The brand is laying optic fiber cables in the society. When available, the service will kick off with a preview offer. It will offer a free 100Mbps connection with 100GB of data per month for three months. However, users will have to pay a refundable security deposit of Rs 4,500 to avail the services.
The image also reveals the upcoming services by Jio. These include fixed voice, media share, live & catch up TV on the large screen, home automation, surveillance, gaming and more. However, not many details about these services are available at the moment.