The app makes it easy for small shops, restaurants and more to accept digital payments"
Mukesh Ambani today made a number of announcements concerning Reliance Jio, including the Happy New Year Offer, which extends the Welcome offer until March 31st, 2017. Another major announcement made by Ambani was the launch of JioMoney Merchant Solutions, which aims to create a digital payments ecosystem in India.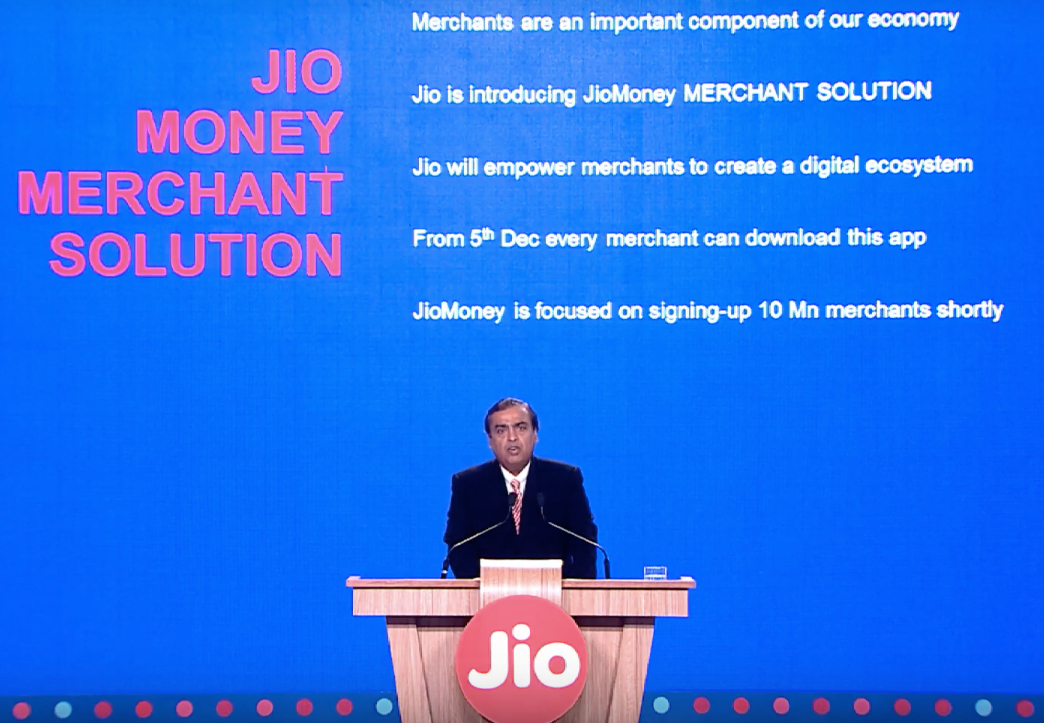 JioMoney Merchant Solutions will enable digital transactions of all types at small shops, restaurants, mandis, railway and bus stations and money transfers. Starting December 5th, merchants will be able to download the JioMoney Merchant app, and can use it to accept payments, which will be credited directly to their bank accounts. It will also allow merchants make supplier payments, send money between their bank accounts, and use digital petty cash. Customers can use their existing JioMoney digital wallets to make payments to merchants.
Speaking on PM Modi's demonetisation of older currency, Ambani said, "Digitally enabling transactions will help to create a fair, just, transparent and a strong India and Indian economy, It will bring an unprecedented accountability at every level. Every Indian will have a digital ATM in their hands."
Reliance Jio aims to sign up at least 10 million shopkeepers on the Jio Money Merchant Solutions platform across 17,000 towns and four lakh villages in the coming weeks. The company will also be expanding JioMoney app's reach to millions of touch points where Aadhar-based microATMs will be deployed.