"The JioPhone will start shipping soon, and we've just managed to get our hands on it"
Mukesh Ambani made waves once again when he announced the JioPhone, a disruptive device that would help a large chunk of the Indians population connect to the internet. The JioPhone is a smart feature phone that runs on Reliance Jio's 4G-only network, providing access to high-speed internet connectivity and VoLTE calls through a device that Reliance says is practically free. It's true that you do not have to pay for the phone, but you do have to put down a refundable deposit of Rs 1,500. We managed to get hold of the phone that has already got Indians excited, and here's what we thought.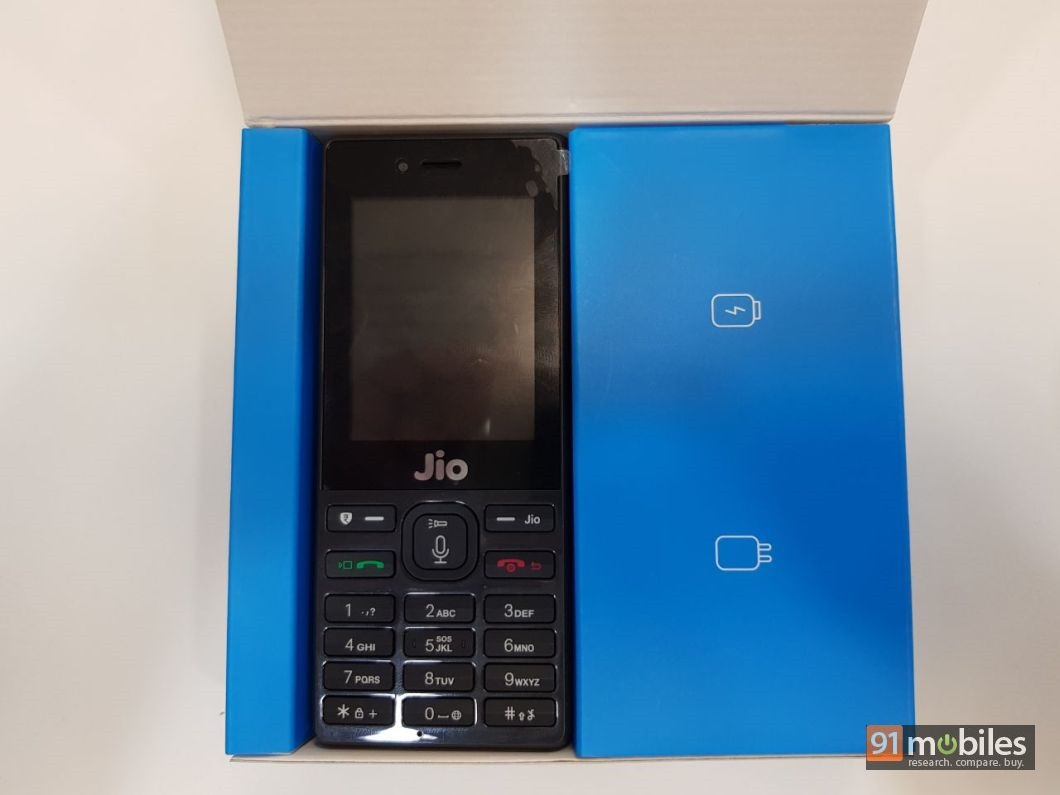 Reliance JioPhone unboxing
The JioPhone comes packed in a rectangular blue-coloured box with its image up front. The sides mention various features of the affordable phone. Once opened, it has a barebones package: you get the JioPhone itself and the battery, along with a 0.7A travel adapter and some documentation.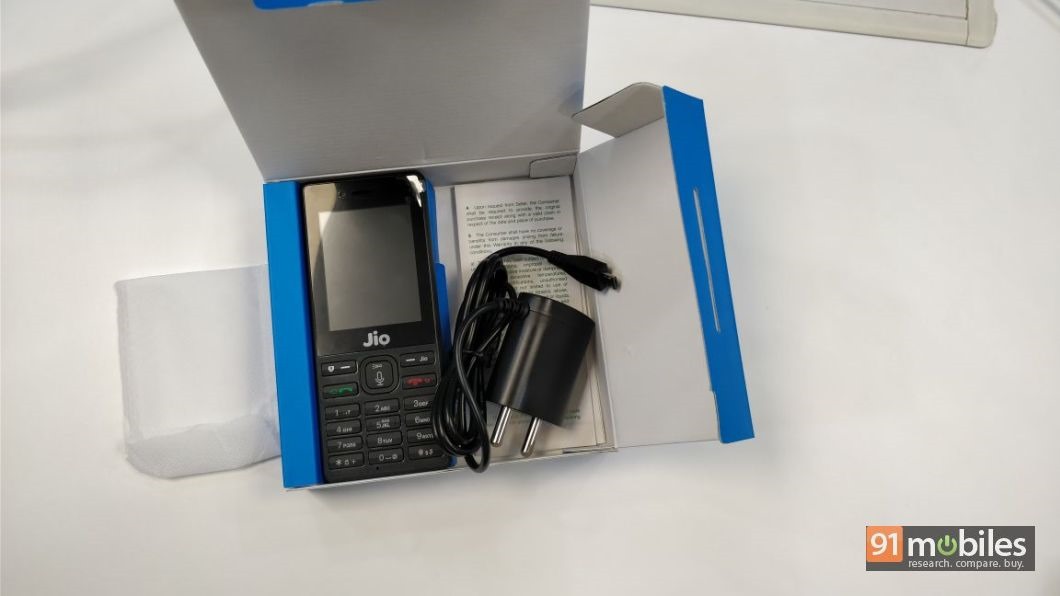 Reliance JioPhone specifications
The JioPhone is a small feature phone with a 2.4inch display, and is powered by a 1.2GHz Spreadtrum processor (some devices also utilise Snapdragon 200 platform). It has 512MB of RAM and 4GB storage which can be expanded up to 128GB. There is a 2-megapixel camera on the back and a 0.3MP camera for selfies. As far as feature phones go, the JioPhone is already offering more than you would expect from a device in this segment. To make things even better, there is a 2,000mAh battery accessible through a removable back. We are told that the battery can provide a standby time of 15 days.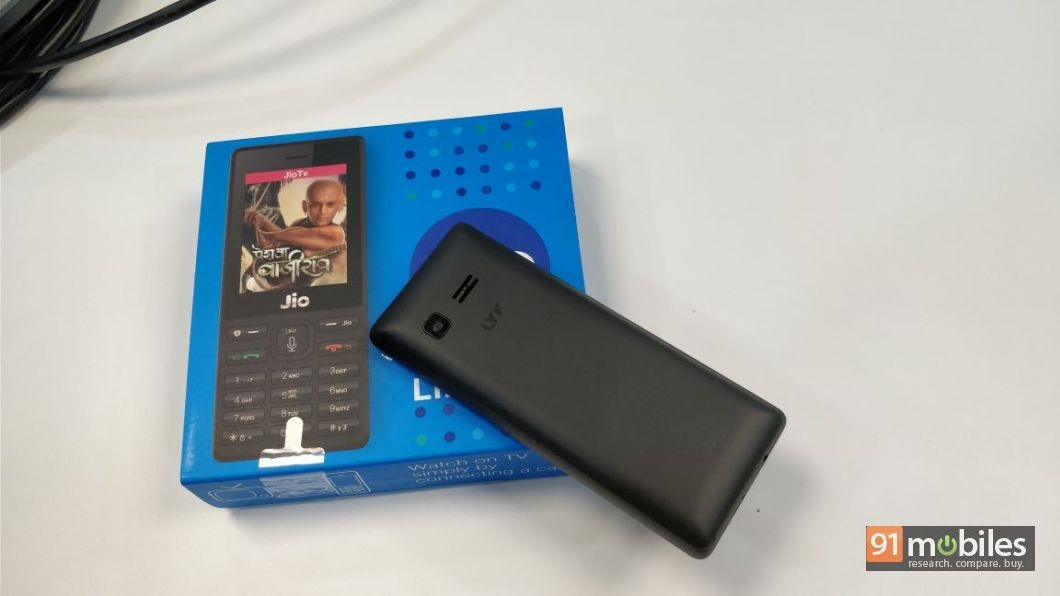 When it comes to feature phones, the JioPhone is clearly one-of-a-kind in the Indian market. The phone operates fairly smoothly and doesn't suffer from lag or stuck pages, which is a relief.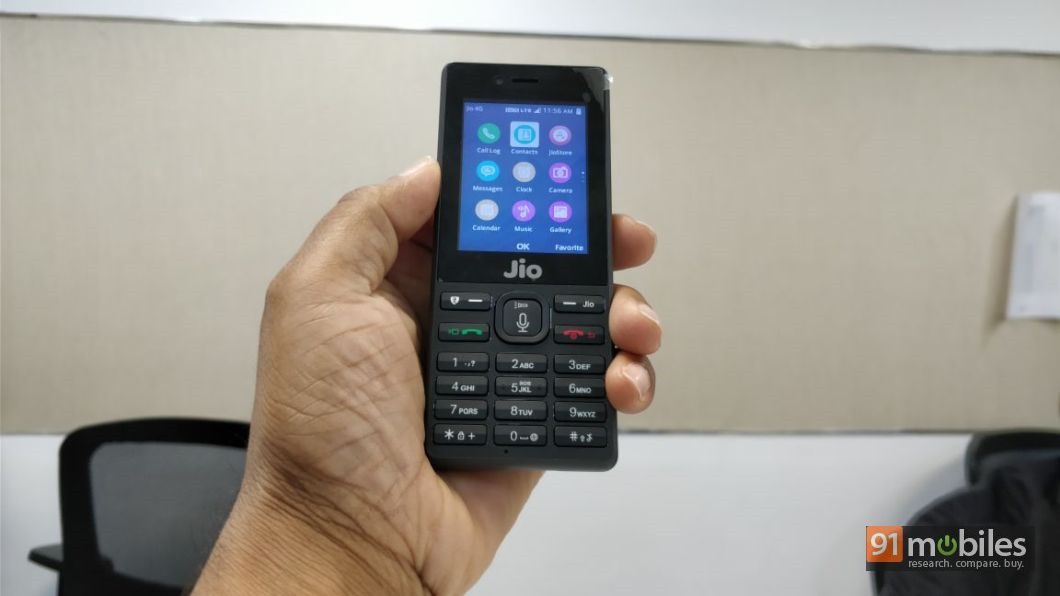 Reliance JioPhone build quality and design
The JioPhone is built from what felt like very sturdy plastics. The tabs keeping the back cover in place lock very well, giving the battery a very secure home. We dropped the phone twice from waist height to see if we could knock anything loose, but we had no such luck. Unfortunately, we were requested not to do any further drop tests as it was the only unit available at the time, and had to be used for other purposes as well.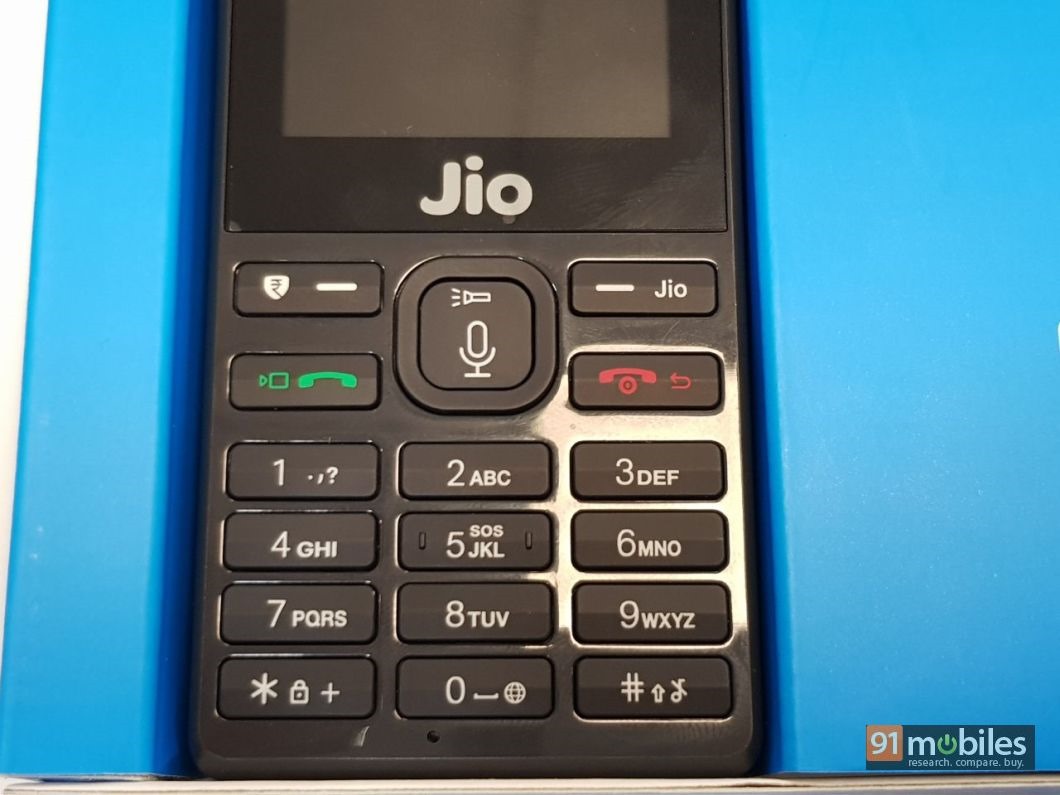 The keypad is made of soft rubber and the keys have a good amount of travel and the presses register without much effort. Everyone from kids to the elderly will greatly benefit from this design choice, although we do feel that over a period of time, the keypad might suffer from wear and tear. How exactly the Reliance JioPhone holds up against extensive use is something we would be able to tell you after a few months of use.
Related read: Top 7 things to know about the Reliance JioPhone
Closing thoughts
Reliance informs us that the device will have a phased rollout, with rural areas getting the delivery first, which makes sense given that the goal has been to provide connectivity to those who have not had it before, or struggle to get online. For the rural population, the JioPhone could be a game changer, especially given that the phone supports more than 20 regional languages, with support for more, coming in the next few months. Thanks to the KaiOS platform it runs, the phone will also have better third-party app support for services like Facebook (already live) and WhatsApp. The voice assistant feature we tried did work for tough Indian names, but it does take up to 10 seconds to respond.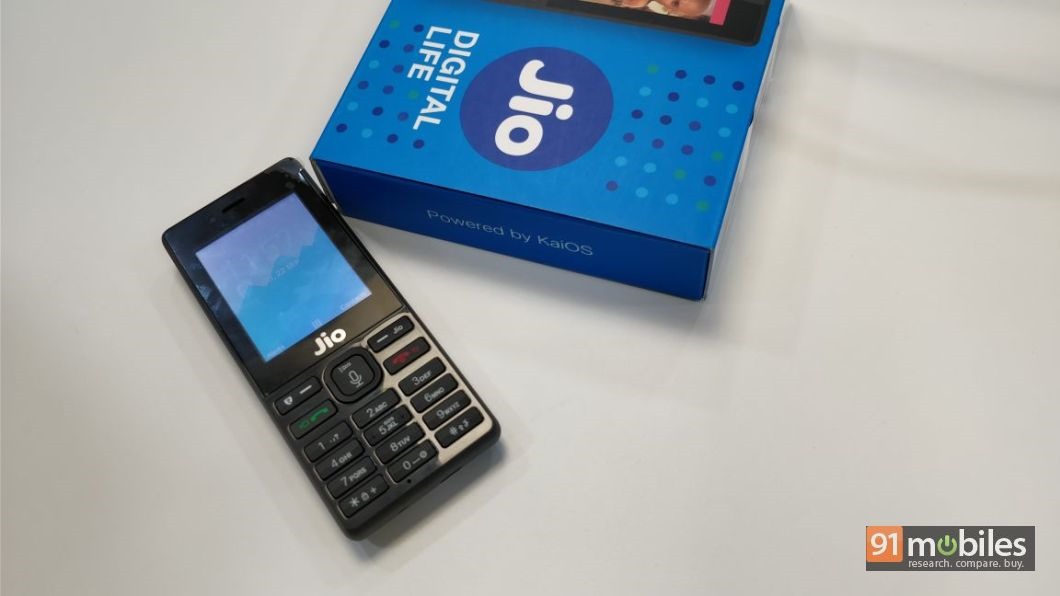 At this price point, even if the Reliance JioPhone did not have a voice assistant or Wi-Fi connectivity (which it does, but sadly, no hotspot), it'd still prove to be a great value for the population that is eager to go digital.