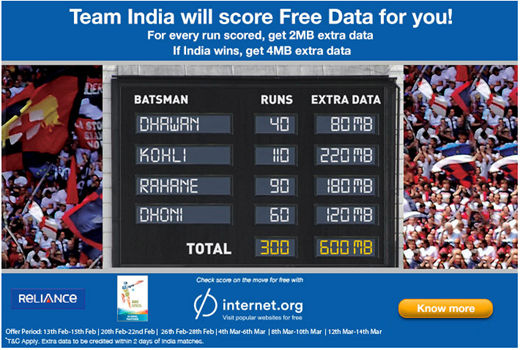 "Reliance will offer 2MB of data for each run scored by team India, 4MB if India wins the match"
The Cricket World Cup has already started and we know you are very excited. And if you are cheering for India, as we hope you are, Reliance has given you one more reason to boost your enthusiasm. This world Cup, Reliance will offer 2MB of data for every run the Indian team scores and if India wins the match, 4MB of data will be credited.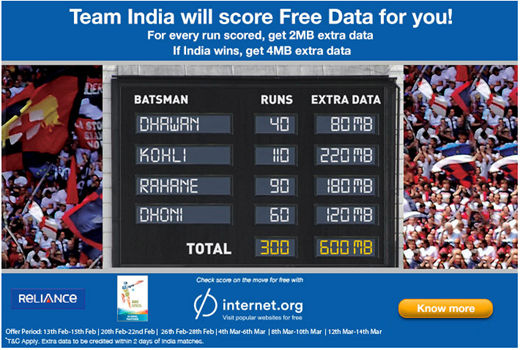 The offer is valid in the following period: February 13-15, February 20-22, March 4-6, March 8-10, and March 12-14. The data offer is valid for select data packs for each circle and on 2G, 3G and CDMA. The extra data will be credited within two days of the matches.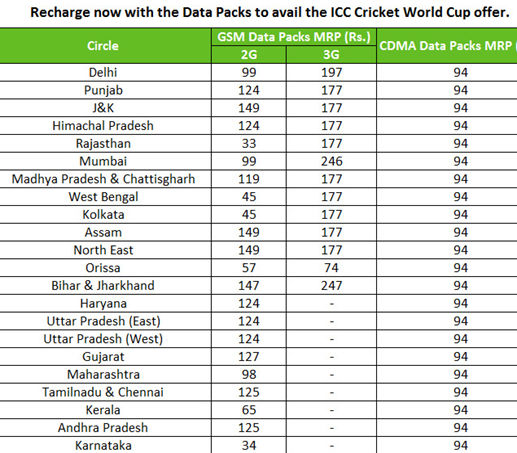 Reliance Telecommunication has also made Twitter access free during the ICC World Cup period, i.e from February 13th to March 31st 2015. There is no data charge applicable to access this micro-blogging site through the official Twitter app. Twitter has already rolled out ICC Cricket World Cup timeline to keep you updated with the latest World Cup frenzy.

So keep your fingers crossed and start cheering for team India because the more the Indian team scores, the more data benefits you get.