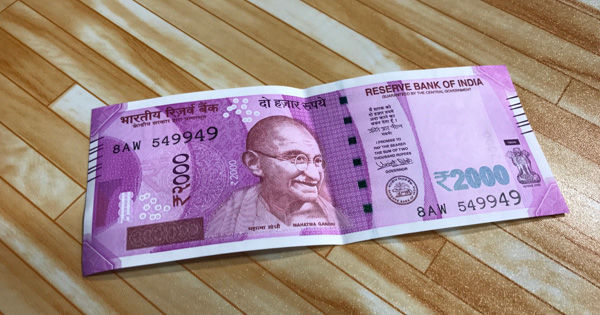 "Selfies with the new Rs 2,000 note have been circulating on popular social media platforms like Twitter and Facebook"
Counterfeit and black money has plagued the Indian economy for long but all of that changed in one swift move taken by the PM of India, Narendra Modi. The PM issued a statement on November 9th demonetising Rs 500 and Rs 1,000 notes and the entire nation was sent into a state of frenzy soon after. With ATMs unable to service customers until today, people were either left without any cash or with old notes that are no longer legal tender and will soon be cheaper than the paper they're printed on.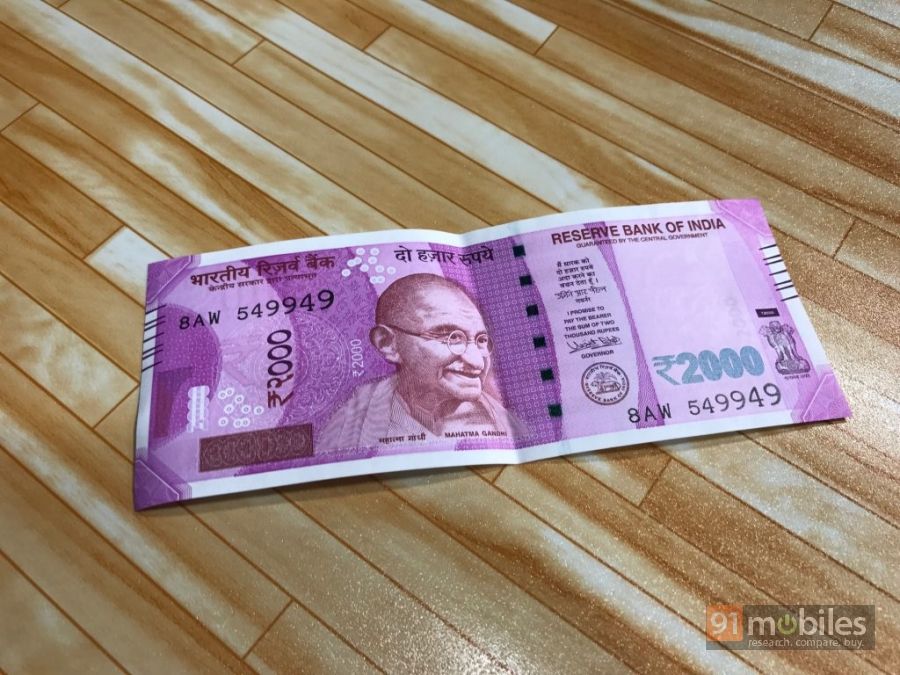 While everyone's newsfeeds on November 10th was flooded with posts discussing the practicality of the decision undertaken by the PM to counteract corruption, the scenery changed quickly in the morning with pictures of people posing with the new Rs 2,000 notes. The morning of November 11th didn't just see huge queues outside of banks and ATM's with people lining up to get their hands on the new notes, but also witnessed a Rs 2,000 note selfie phenomenon which went viral on multiple social media platforms like Facebook, Twitter and Instagram. We have accumulated some of the best tweets for you.
Twitter saw several users uploading pictures with the Rs 2,000 note. For instance-


#Rs2000 pic.twitter.com/bgZ4dMmjLb— Ramu (@ramuvanparti) November 11, 2016
Finally I got #RS2000 Note pic.twitter.com/Blm4Q6MINu— Rajinder Singh (@rajindersingh40) November 11, 2016
This guy was a little camera shy perhaps
my #Rs2000 note ???? pic.twitter.com/E74496zekW— MEER (@MeerBillal) November 11, 2016
The pink note #Rs2000. No more #Rs500andRs1000 pic.twitter.com/C462tZS3Vv— Vijaykumar Meti (@vijaykumar_meti) November 10, 2016
Finally got it #Rs2000note pic.twitter.com/TqgcvaAqhu— Rahul Sharma (@rahul_kr201) November 11, 2016
If you are part of any Whatsapp group, then you surely must have witnessed the incredibly long and detailed text regarding the RFID and GPS technology that was present in the note. While we now know for a fact that
the message was a hoax
and no such technology has been embedded inside the new currency notes, that didn't stop one inquisitive mind from conducting a teardown of the new notes after which, several people tweeted about it.
After WhatsApp rumour, A Bhakt actually checked whether there is Nano GPS Chip in the new Rs. 2000 note… ???????????? #shared pic.twitter.com/thks4YLtu1— QueenBee ♕ (@vaidehisachin) November 10, 2016
Like every other thing that goes viral on the internet, the Rs 2,000 note selfie phenomenon saw a fair share of users trolling it too. Here are some of the best ones we found on twitter.
The new Rs 2000 note also has invisible hands that'll grab your phone, take a selfie and upload it on Facebook— Limited Edition (@Engineeratloss) November 11, 2016
#Rs2000note is the new #iPhone7
Have it. Flaunt it#Rs2000 pic.twitter.com/4ABGMG3L5X— saunakghosh (@saunakghosh) November 10, 2016
The greatest security feature the new 2000 Rs note has is how instantly it makes the bearer of the note take a selfie with it. #justsaying— Ashish Krupakar (@followdcounsel) November 11, 2016
Breaking News : The Rs. 2000 note is only applicable if you have a selfie with it.— Fun With Hashtags (@FunWithHashtag) November 11, 2016
Proud Rs 2,000 note owners didn't just stop with Twitter as several posts with the hashtag #rs2000 went online on popular social media app Instagram. With tweets and Facebook posts still flooding in, this will be the second Note after the Samsung Galaxy Note7 to have caused so much chaos.