"The 108-megapixel Samsung ISOCELL sensor will use pixel binning to produce detailed 27-megapixel images"
Samsung has confirmed that it will be announcing a new mobile camera sensor on August 12th. The South Korean giant's ISOCELL camera division took to Twitter to announce that it would be redefining resolution on the said date. It is widely speculated we would see the launch of the 108-megapixel ISOCELL sensor. In May this year, Samsung unveiled its 64-megapixel ISOCELL Bright GW1 sensor and soon it would be used in upcoming Realme and Redmi phones. However, the 108-megapixel Samsung sensor will most likely be used in the Xiaomi Mi MIX 4.
The 48-megapixel ISOCELL Bright GW1 sensors have already been used in several smartphones launched this year. However, brands want to push the capabilities of smartphone photography and use higher resolution sensors. Of course, even the new 108-megapixel sensor will not really produce 108-megapixel shots, instead, it will use pixel binning to output 27-megapixel photos. Pixel binning combines 4 pixels into one to provide superb details.
We don't really know a lot of details about the 108-megapixel sensor from Samsung, but that shouldn't be a problem post August 12th. Details such as sensor size, actual resolution, technology used, etc, will be announced during the upcoming event. The Bright GW1 sensor and other high-resolution smartphone cameras use a quad-bayer filter. It is possible that users could take a 108-megapixel shot using the Pro mode in the camera app, but that wouldn't be as detailed as the 27-megapixel photo.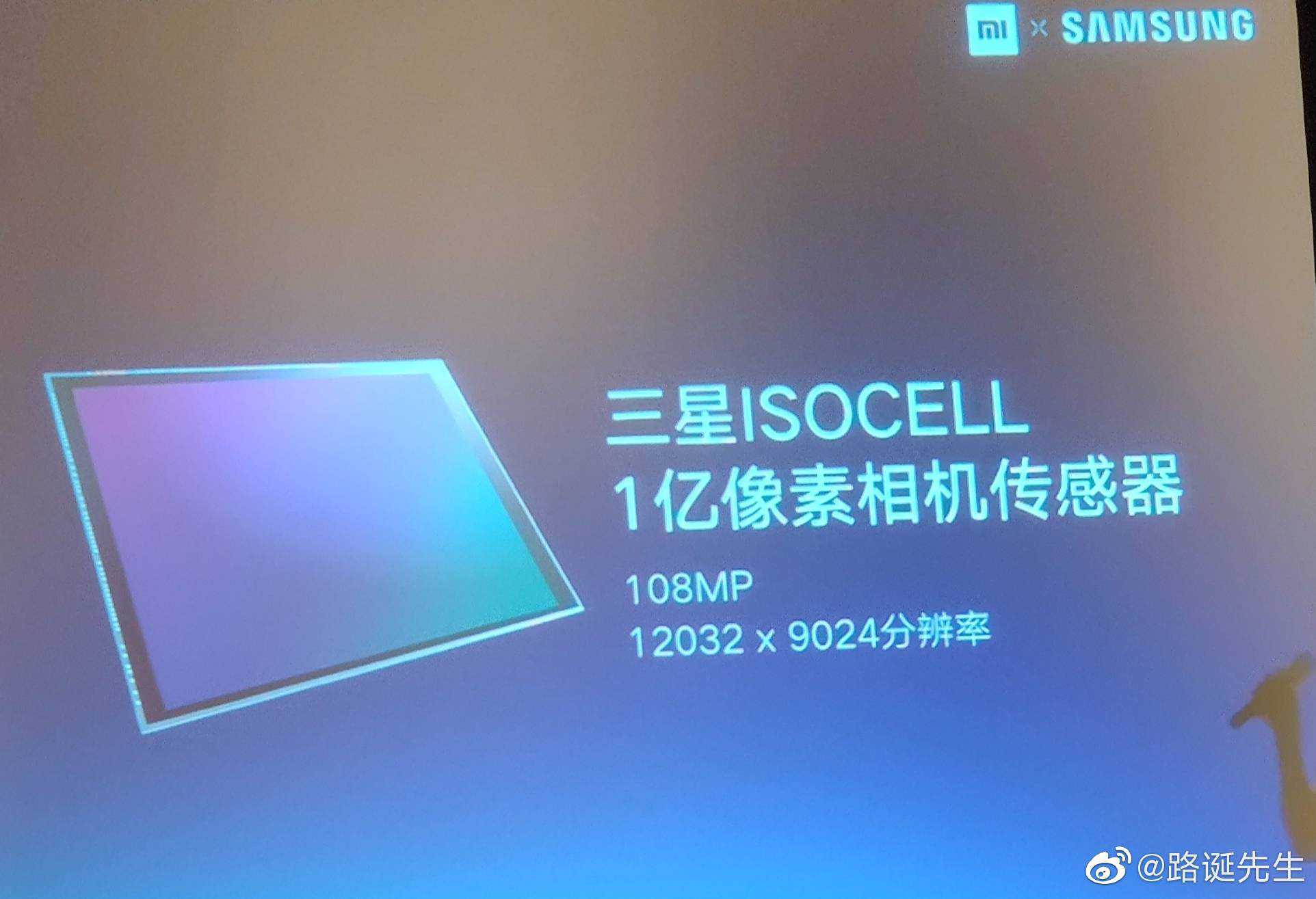 Both Realme and Redmi have announced that phones with 64-megapixel cameras are coming soon. However, Xiaomi has also revealed that it will be launching the first to use the 108-megapixel sensor from Samsung, likely on the Mi MIX 4. An image from the conference showed that the sensor can take photos in 12032 x 9024 resolution. Of course, nothing is confirmed as of now, expect that we are going to witness Samsung launch the 108-megapixel sensor on August 12th. If Xiaomi indeed launches the Mi MIX 4 with this sensor, then it would definitely be a beast of phone. We are only a few days away from the launch of the new Samsung 108-megapixel sensor.