"2019 Samsung Smart TVs will allow users to remotely control connected peripherals, connect input devices, perform web browsing and much more."
Samsung has announced that it'll introduce a new feature "Remote Access" to its 2019 range of smart TVs, which will enable the TVs to offers various smart connectivity features. For example, it will allow users to have wireless control over connected peripherals like PC, tablets, and smartphones. Users will also be able to connect input devices like keyboard and mouse, access cloud office, perform web browsing and much more.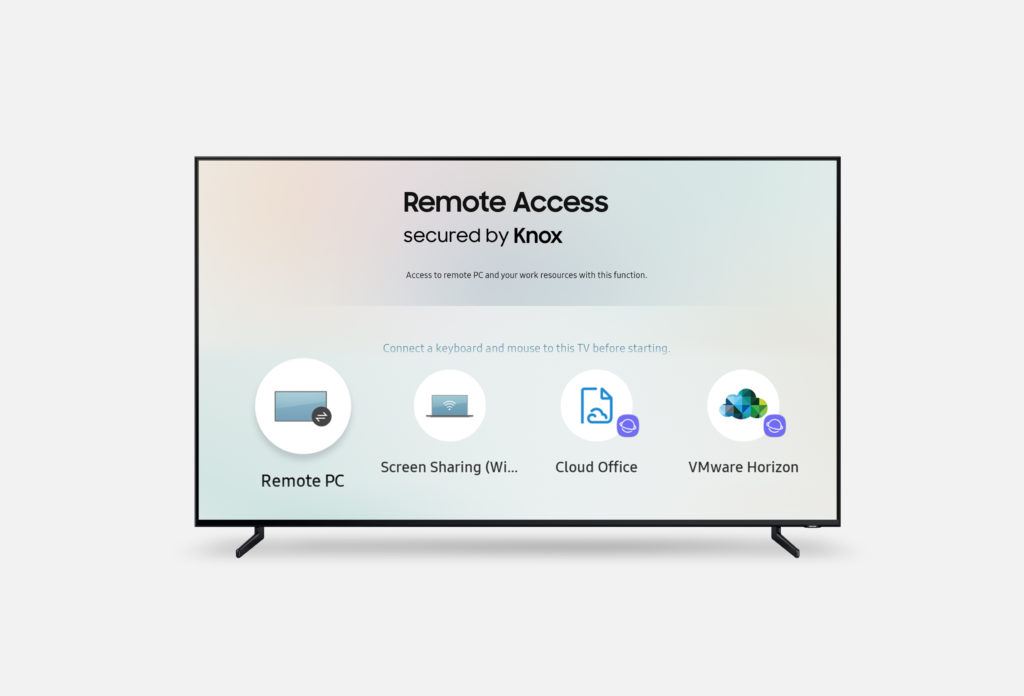 Samsung has not yet disclosed how exactly all these features will work. Maybe users will have to install various apps to access all the functions. According to Samsung, the "Remote Access" feature can work from any part of the world. It has collaborated with VMware, which is providing the virtual desktop infrastructure to ensure the smooth functioning.
The new feature will also help users to use the input devices like mouse and keyboard, which can be connected to the smart TV and will help users to control their on-screen content. Moreover, the TV doesn't need any separate HDMI cable connection, which will help users to remotely access a PC located in another room through the TV. Users will also be able to perform various tasks like surfing the web or playing games using the connected keyboard and mouse.
"Samsung is committed to creating an intuitive and convenient user experience for consumers. With Remote Access, consumers will be able to easily access various programs, apps and cloud services installed on multiple connected devices directly through their TV screen," said Hyogun Lee, Executive VP, Visual Display Business at Samsung Electronics while making the announcement. "We will continue to collaborate with our partners to expand the compatibility of Remote Access and provide more services to our users."