"The Space Gaming Monitor will sit flush with the wall thanks to the included clamp"
Samsung has announced a new gaming monitor at the 2019 Gamescom event. Dubbed as the Space Gaming Monitor, this Samsung display features the same hinge/clamp design as the previously launched Space Monitor. This hinge allows the monitor to sit flush with the wall when not in use or when watching a movie. While gaming, the monitor can be pulled forward for a more immersive experience. The main use case of this type of monitor is that the user can save some desk space, which is a common problem with other monitors.
The Samsung Space Gaming Monitor has the same 32-inch display as the standard Space Monitor but instead of offering a 4K resolution, it gets a QHD (2560×1440) resolution. However, since this is a gaming monitor, it does feature 144Hz refresh rate and supports AMD's FreeSync technology. This is what gamers essentially look for in a gaming monitor. Thanks to the high refresh rate and AMD FreeSync, gaming on this monitor should be super fun and stutter-free.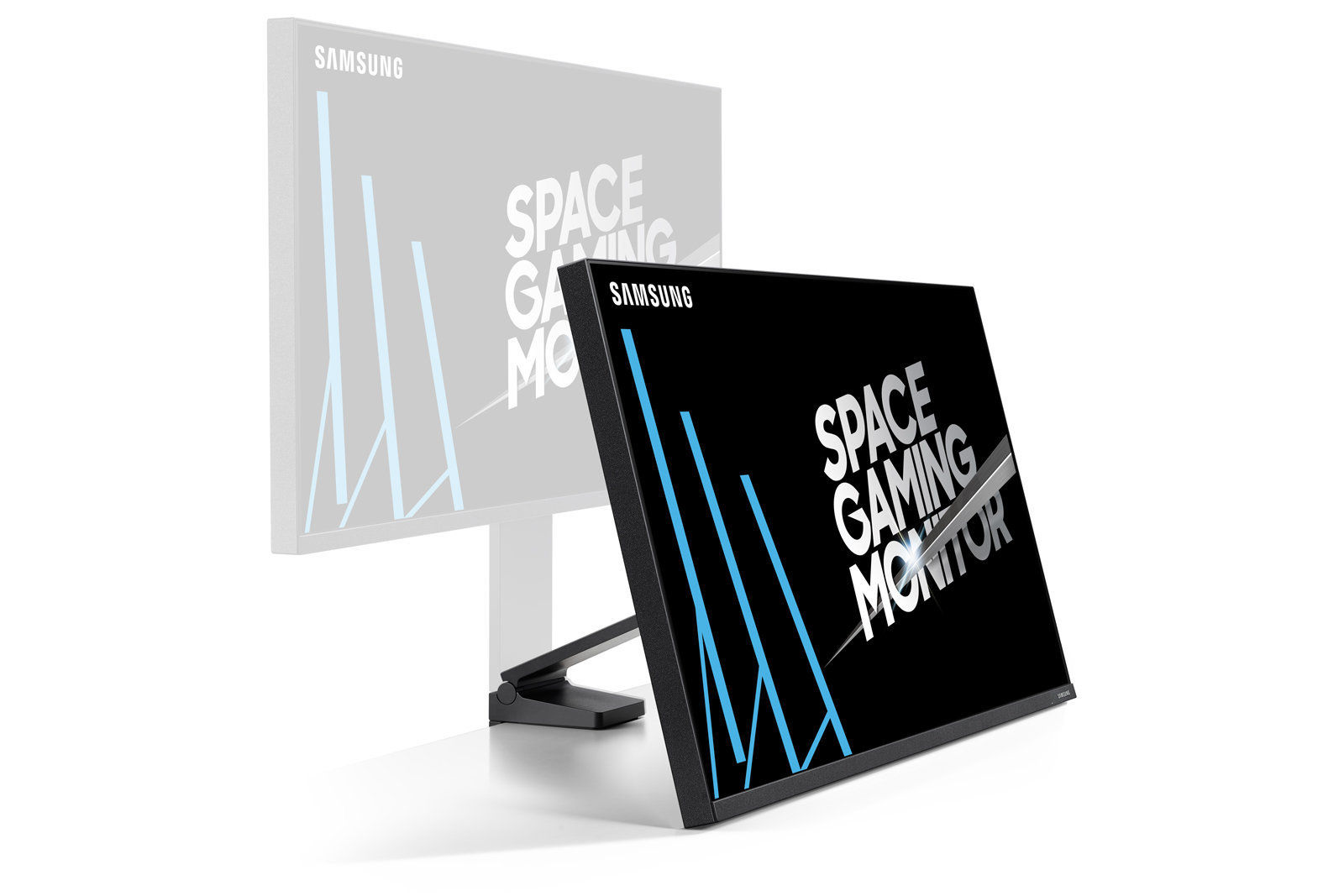 AMD FreeSync technology will sync the refresh rate of the display with the graphics card, which results in smooth gameplay and reduces tear. As mentioned earlier, the main feature of the Space Gaming Monitor is its ability to save space on the desk. With the hinge, the monitor can be placed in several different positions. Luckily, this hinge/clamp comes with the monitor and isn't an extra accessory. It also features ducts at the back to hide the HDMI and power cables.
The Gaming monitor has slim bezels on three sides and the clamp can be fixed easily on to a desk/table. Samsung hasn't unveiled the pricing for the display yet. However, you can expect it to cost upwards of $500. The non-gaming 32-inch Space Monitor is priced around $500. We also have no idea about the availability of the Samsung Space Gaming Monitor just yet. The monitor carries the model number SR75Q, in case you were wondering. The South Korean giant also unveiled a 27-inch curved 240Hz VA panel and ultra-wide 49-inch QLED gaming monitors.