"Samsung's 4K OLED displays for laptops will be available in three sizes and present multiple advantages over conventional LCD laptop displays"
Samsung is reportedly set to launch 4K OLED display panels for laptops at the Consumer Electronics Show (CES) 2019, set to take place between January 8th to 11th. The displays, made by Samsung Electronics subsidiary Samsung Display, will be available to OEMs across the world and will be made available in three popular sizes — 13.3-inch, 14-inch and 15.6-inch.
According to Korean media reports, Samsung is also readying for the launch of its own OLED-equipped laptop in global markets. The company already uses a 12-inch OLED panel with relatively lower screen resolution – 2K instead of 4K – on its Galaxy Book 12 convertible, but will look to make the transit to OLED displays in conventional laptops with larger screens. At present, there are a bunch of high-end laptops that use OLED display panels, with the Lenovo ThinkPad X1 Yoga already using a 4K OLED panel. While Samsung will not be the first in the world to unveil 4K OLED laptop displays or launch a laptop equipped with one, it can still become the first company to sell a mainstream laptop with 4K OLED screen at a relatively affordable price tag.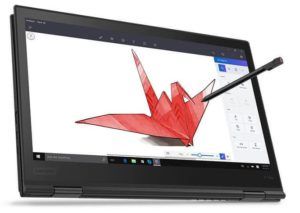 Using OLED display panels can be really beneficial for laptop makers. For one, the organic LED displays present excellent viewing angles, and can be used in very awkward angles as well. It also emits lesser blue wavelengths, which will be easier on the eye for those with prolonged usage time. OLED display panels are also thinner than LCD and standard LED displays, which in turn give OEMs the opportunity to successfully assemble thin and light laptops, which is the need of the hour today.
Another crucial advantage for OLED displays is their significantly lesser power consumption in comparison to conventional LED displays. Add that to enhanced brightness and a much higher contrast ratio, and you may soon have mainstream laptops with 4K OLED displays that deliver highly precise colours without being too hurtful on the eyes. Samsung is expected to make its 4K OLED laptop announcements early next month, and we can only hope it brings back its laptops to India.