"The Samsung handset revealed a display notch at the top-right corner with a front-facing camera"
A Samsung prototype smartphone was used to demo 5G Internet at the ongoing Qualcomm's annual Snapdragon Summit 2018 in Hawaii. The South Korean phonemaker didn't announce any details about the device, but the prototype was seen with a very unique design. The Samsung 5G prototype phone was spotted with a thick bezel in top as well as a huge and oddly-shaped notch at the right corner. The notch has a selfie camera, but that is placed quite high and makes the notch rather unneeded.
Is this @samsung #5G demo phone a prototype #GalaxyS10? Check out the asymmetric notch. #SnapdragonSummit #FujifilmX30 pic.twitter.com/4vkeZTAT9g

— Myriam Joire (@tnkgrl) December 4, 2018
Usually, a smartphone comes either with a notch or a bezel atop the screen, but the Samsung 5G prototype phone has been caught here in the middle. The reason behind it still unclear; however, it seems to have something to do with the upcoming Galaxy S series smartphones. As seen on the recent renders leak, the rumoured Galaxy S10+ is likely to come with a pill-shaped display hole in the exact position as the notch on a 5G phone. Interestingly, Samsung software also seems to be well optimised for the peculiar notch, indicating the prototype to be an early model forthcoming phone from the chaebol.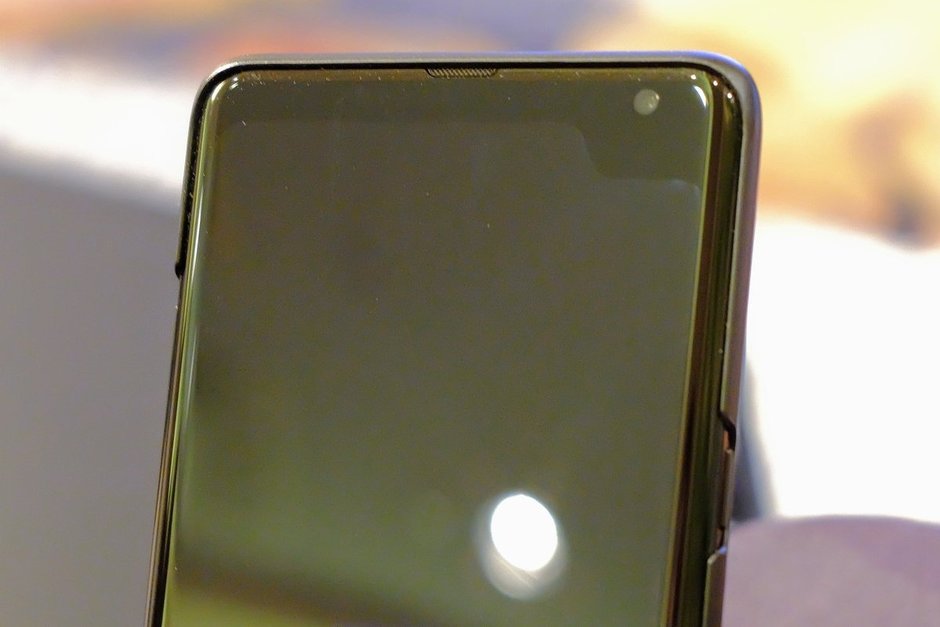 In related news, US carrier AT&T has it will offer customers a 5G phone in partnership with Samsung in the first half of 2019. This makes it the second American carrier to make such announcement after Verizon. The latter has also plans to release a 5G-enabled Samsung smartphone (most likely, Galaxy S10) early next year. The handset without a doubt rocks Qualcomm's recently launched Snapdragon 855 chipset. The new silicon comes is tasked with next-gen connectivity that is said to sport a multi-gigabit download speed.
On the performance front, Qualcomm claims that the successor to Snapdragon 845 mobile platform deliver 3x better AI performance and boast a dedicated computer vision processor for computational photography. Lastly, the Snapdragon 855 chip is touted to bring AI, gaming, XR and video improvements, and 3D sonic fingerprint sensor to the table.