"The Samsung 860 QVO SSDs are built on the company's 4-bit MLC V-NAND flash architecture, with 2.5-inch form factor and based on the common SATA interface"
Samsung has announced the launch of its new lineup of Samsung 860 QVO SSDs. The new lineup of SSDs are built on Samsung's proprietary, high density, 4-bit multi-level cell (MLC) V-NAND flash architecture, and is available in 1TB, 2TB and 4TB storage variants. The SSDs use the standard SATA 6.0Gbps interface, and carries the 2.5-inch form factor to maximise compatibility with most desktops and laptops. The storage memory architecture is as mentioned before, and the prime selling point for these SSDs is their considerably reasonable pricing in comparison to SSDs, which Samsung believes will facilitate even wider and easier adoption of SSDs.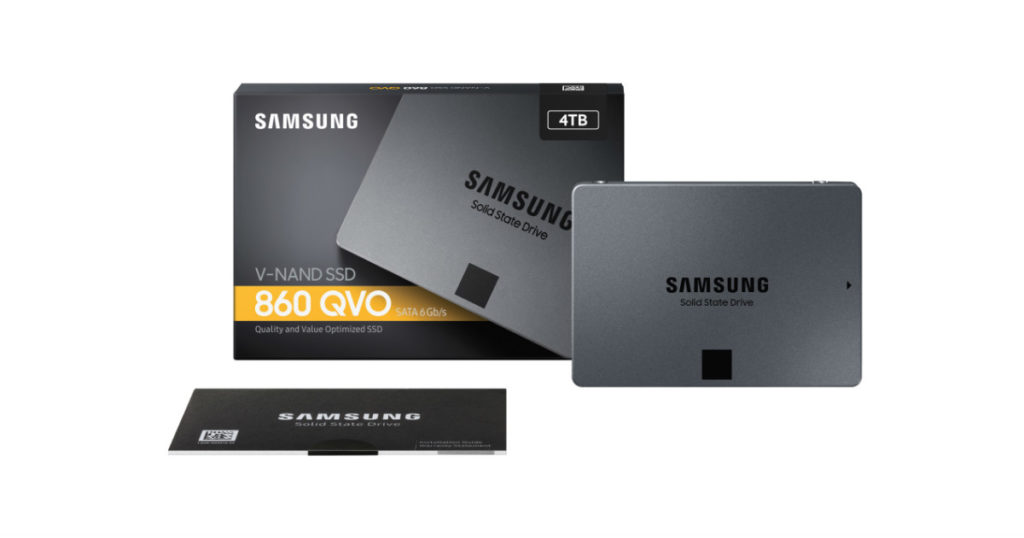 The Samsung 860 QVO SSDs come with equivalent amounts of DRAM to keep operations smoother. For instance, the 1TB variant houses 1GB of LPDDR4 DRAM, the 2TB SSD has 2GB of DRAM, and the 4TB comes with 4GB of LPDDR4 DRAM. The new lineup of SSDs achieve sequential read/write speeds of 550MB/s and 520MB/s respectively, while the random read/write speed peaks are 97,000 IOPS and 89,000 IOPS. Although not entirely there, the Samsung 860 QVO SSDs appear to come close to the super-fast performance benchmarks that we've seen being set by the company's pricier SSDs, which are based on 3-bit MLC NVMe (non-volatile memory express) architecture. The 860 QVO SSDs also include the Samsung MJX controller, and for extreme situations, feature TurboWrite to sustain high performance speeds at stretches.
When it comes to warranty, Samsung is providing an interesting format of warranty choices for customers. Buyers of the 860 QVO can either opt for a fixed, three-year warranty, or opt for variable duration, terabytes written (TBW) warranty. In this case, 360 TBW will be covered for the 1TB SSD, 720 TBW for the 2TB SSD, and 1,440 TBW for the 4TB SSD. The Samsung 860 QVO SSDs are priced at Rs 11,249 (1TB variant), Rs 18,749 (2TB) and Rs 37,499 (4TB).