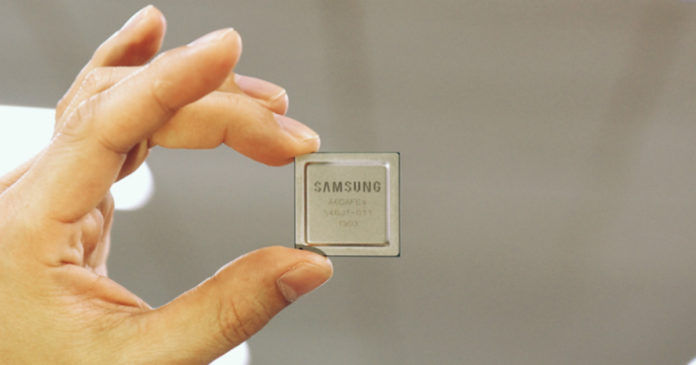 "The new chips for 5G base station infrastructure include mmWave RFICs for a type of 5G spectrum, and DAFE ASICs for the same."
Samsung Electronics may have a bunch of flagship hardware stealing all the headlines, but it is its semiconductor division that is quietly pushing ahead work that will eventually make these flagship devices work. The company has announced the development of its new generation radio frequency integrated circuits (RFICs) for the millimeter-wave (mmWave) 5G spectrum, as well as all-new digital/analogue front end (DAFE) ASICs — chipsets that will power all the next generation 5G base station infrastructure.
These RFICs and ASICs are crucial components of a network chipset (a 5G chipset, in this case), and the latest innovation reportedly offers a uniform 25 percent reduction in size, weight and power draw, hence making 5G base stations significantly more efficient than before, as well as capable of faster rollout. The 5G base stations, of which Samsung has claimed to have delivered over 36,000 units in USA and South Korea, includes nearly 1,000 antenna elements and RFICs to achieve ultra-fast data speeds.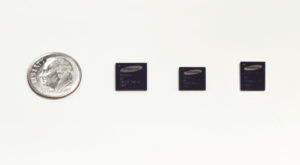 The new RFICs by Samsung use 28nm fabrication technology, which allows them to operate at up to 1.4GHz bandwidth — a stark improvement from 800MHz peak bandwidth of the previous generation RFICs. The RFICs are further equipped with more efficient RF power amplifiers that offer direct power benefits, while the overall signal noise is minimised, hence offering more efficient operation. Furthermore, these RFIC solutions are being aimed at 28GHz and 39GHz networks, which are already seeing commercial implementation and public usage. Going forward, these RFICs will also be able to utilise bands such as 24GHz and 47GHz, hence maximising their outreach to more global markets.
The DAFE ASIC, meanwhile, is Samsung's proprietary approach in limiting the overall size of a 5G base station infrastructure. It is the mouthpiece of digital-analogue conversions, and will play a crucial role in the base stations. The new technologies are aimed at the philosophy of building low latency, low power equipment that drives instantaneous, robust and durable connectivity standards, which will drive technological innovation forward.