"Customers purchasing the Galaxy Note 10 and S10 smartphones will receive discounts on other Samsung products"
Samsung has announced some interesting incentives for customers who want to purchase the latest Galaxy S10 and Note 10 smartphones in India. The company isn't offering discounts on the phones, instead, it has cut down prices on other Samsung products such as the Wireless Charger, Galaxy Watch Active, and more. Samsung is offering up to 32 percent discount on a bunch of these accessories and products. A lot of users prefer to purchase accessories and other gadgets along with their smartphones. The offers are valid till November 30 2019, and available at all Samsung Exclusive stores and online e-store.
The discounts are available on the Samsung Wireless Charger, the Galaxy Watch Active and Strap combo, the AKG Y500 headset, Galaxy Friends Cover, the Clear View Cover, and the Galaxy Tab S5e (review). The Wireless Charger will be available for Rs 3,950, down from its original price of Rs 4,999. The Galaxy Watch Active and Strap combo can be had for Rs 20,986, down from Rs 25,388. The AKG Y500 headset will be sold for Rs 8,000, whereas it's normal selling price is Rs 9,999. Then there's the Galaxy Friends Cover and the Clear View Cover, which has been discounted to Rs 2,230 and Rs 2,717, respectively.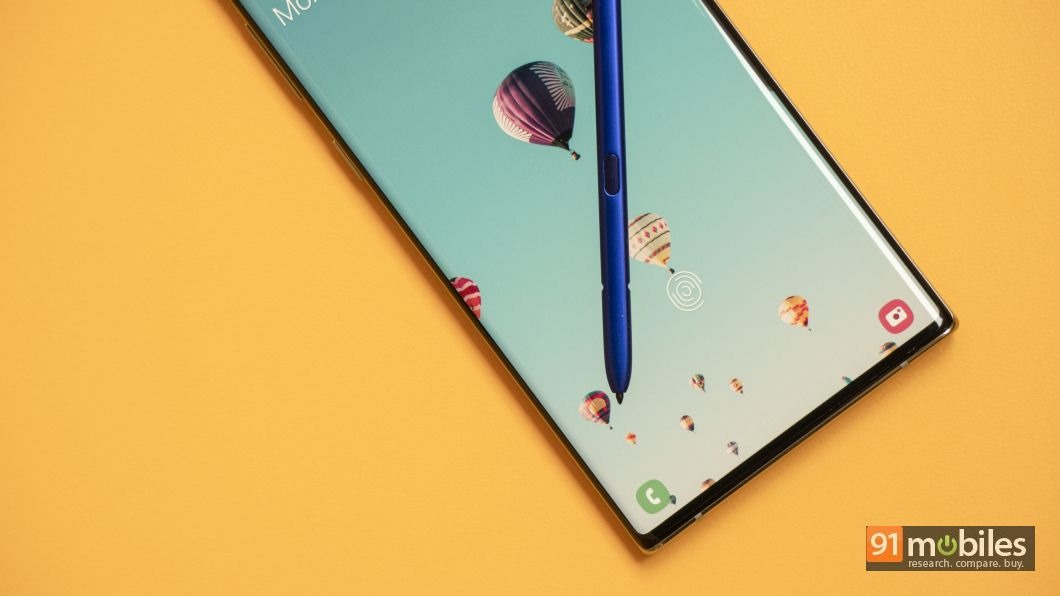 Finally, those who've been planning on buying the Samsung Galaxy Tab S5e can get the tablet for Rs 32,800 when bundling it with the Galaxy Note 10 or S10 series smartphone. The tablet usually sells for Rs 35,000 at Samsung stores and online stores. Samsung believes that these discounts will help consumers be a part of a bigger ecosystem. The discounted products will go great with the Samsung flagship smartphones, especially the Galaxy Watch Active, the cases, and the AKG headset.
The Galaxy Note 10 is price at Rs 69,999 in India, whereas the bigger Note 10+ will cost you Rs 79,999. These are currently the best flagships from Samsung, alongside the Galaxy S10 series. Samsung is also offering Rs 6,000 cash-back when the Galaxy Note 10 devices are purchased using an HDFC card. There's also a Rs 6,000 bonus when you trade-in your old smartphone. The Galaxy S10 starts at Rs 66,900, the S10e is Rs 55,900, and the Galaxy S10+ is Rs 73,900.