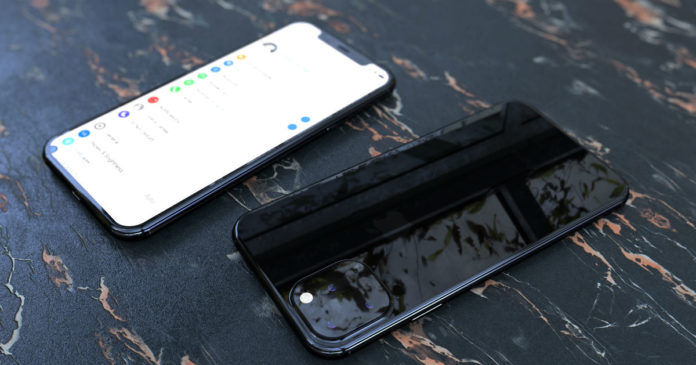 "Samsung has benefited the most from Apple and Huawei's plight, reporting 25 percent market share in the premium smartphone category."
Counterpoint Research has released its latest data for the premium smartphone market for the first three months of 2019. The data, which tracks shipments across the globe, has revealed a few important talking points that can also set the tone for shipment and sales patterns going forward. Among smartphones that are priced at $400 (~Rs 28,000) and above, Apple still leads the charts globally, with Samsung ranked second and Huawei a distant third.
It is important to note that Apple still ships 47 percent of all the premium smartphones across the world, despite its shipments further declining by a sizeable 20 percent year-on-year. Apple's iPhones have not had the best of runs of late, with stagnation in design and features, coupled with the rise of the Android ecosystem in terms of imaging abilities, performance and design, leading to significant declines in the iPhone's popularity.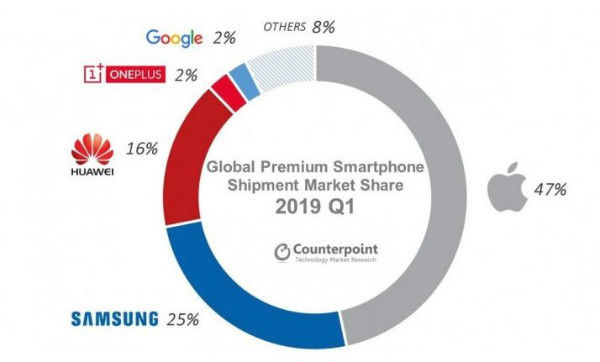 Huawei, which stands third with 16 percent market share, was in rampant expansion phase over the past few quarters, challenging Apple and Samsung's dominance in the global smartphone market. However, while the first quarter data will not quite reflect on it, the rapid pace of growth for Huawei would have slowed down post this. The company was launching highly appealing Android smartphones, with critically acclaimed displays, top-notch performance and multi-camera imaging with unique features such as 50x hybrid zooming and Leica certification for its lenses and colour modes. However, the latest reports against Huawei's close ties with the Chinese government have sparked speculations on data surveillance and privacy issues, and it remains to be seen where the brand stands, over the next few quarters.
The greatest benefactor of Apple and Huawei's woes is Samsung, which has reportedly gathered its highest market share of 25 percent in the premium smartphone segment globally. Its share of 25 percent is buoyed by the new Galaxy S10 lineup, which offers a compelling set of features and a wide price bracket for users to choose from. Samsung has also managed to improve its overall firmware and the speed of pushing out software updates, all of which would have contributed to the rise of the brand in the premium smartphone segment.
Other brands that have a notable market share in the premium smartphone segment include OnePlus and Google. With the Pixel lineup proving to be fairly popular in specific markets and OnePlus being massively popular in markets such as India (where it has the biggest presence), both the brands have picked up 2 percent each, of the premium smartphone market. The upcoming quarters is bound to have an impact on how the premium smartphone brand distribution shapes up, with Apple and Huawei expected to slow down even further.