"An internal incubation program for employees, Samsung C-Lab aims to foster innovation"
Last week, I got a chance to take a look inside Samsung's C-Lab, which is an internal incubation program for employees. Short for Creative Lab, the program lets employees bring innovative ideas to fruition, and in the course of over six years, has resulted in no less than 257 finished projects. While incubation programs for employees aren't new, Samsung's C-Lab seems to be special in the way it treats completed projects.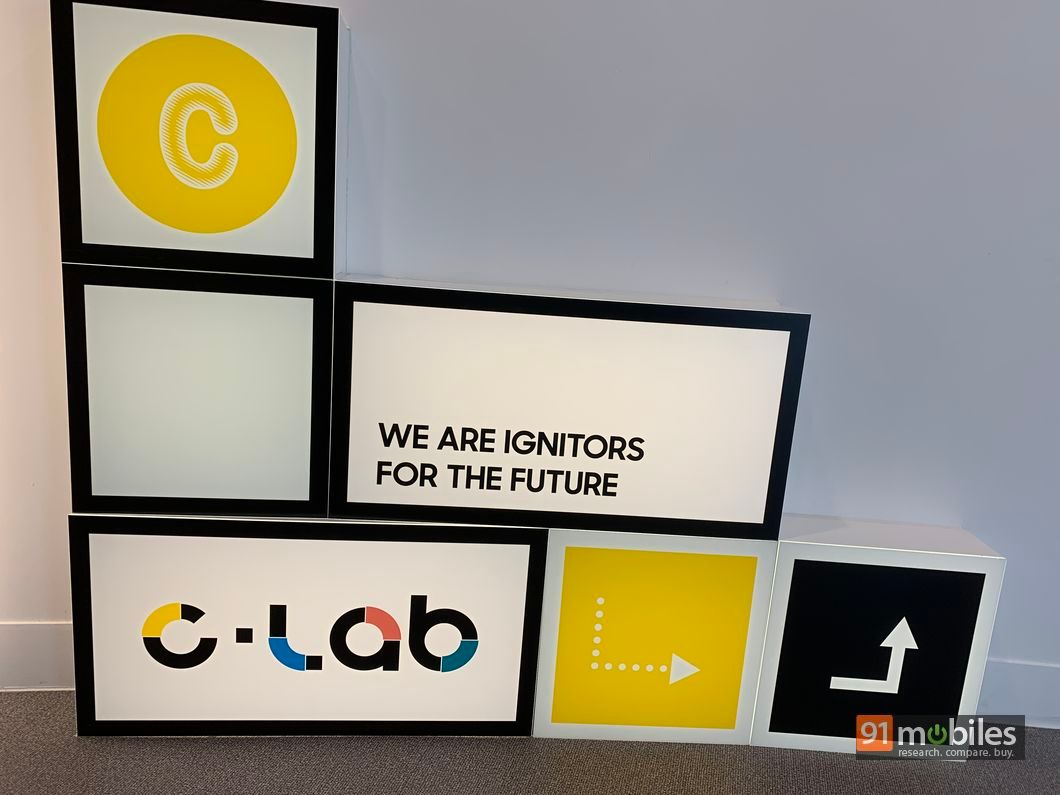 The idea is to foster innovation, and provide resources (in terms of space, manpower, equipment etc) to employees so that they can develop their concepts in a structured, methodical way and take them to a proper conclusion. Heck, they even have a term called 'honorable failure', signifying there's no shame if projects under development don't work out as expected.


Samsung C-Lab development process
C-Lab follows a defined process for employees to pitch ideas, develop their concepts, put together a team and other resources, and finally, move towards commercialisation. Creative ideas can be suggested via contests the company holds from time to time, and even hols special demo days and idea pitching days for this purpose. Selected ideas then go through a development phase, which involves team building, pit-in camps and mentoring. The next stage is validation, which mainly includes evaluating the product fit for the market, prototyping, feasibility testing and validating the concept at each step. Completed concepts are showcased at conventions like CES, MWC and IFA to gauge consumer response, and in some case, also undergo user testing in global markets. The last stage is commercialisation, where finished projects are either moved in-house, or spun off as separate ventures in the form of full-fledged startups.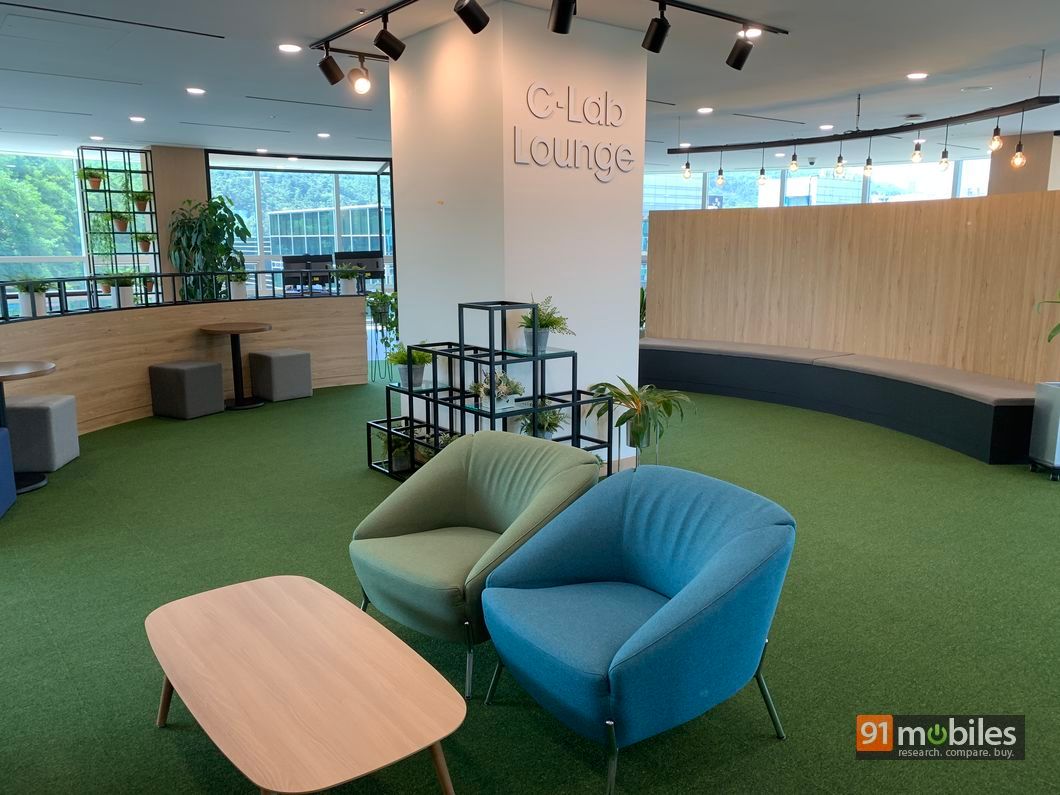 The C-Lab facility I saw is housed at Seoul National University, and provides ample room and a ton of facilities. The premises include a nicely-designed lounge, a massive classroom-styled presentation room, and quite a few other rooms that have sitting and meeting spaces, complete with computers, specialised equipment, and tools for use by the teams working on different projects.


The spacious facility seems to have been designed in a way that fosters creativity, and looks quite impressive… based on the portions I got to see.
Samsung C-Lab innovations
I also got to see some nifty innovations that have been developed as part of the C-Lab program and have graduated. These included some very nifty innovations, with my favourite being WELT – a leather belt that does activity tracking, monitors minute changes in waist circumference (a metric which could possibly come in pretty useful for me personally), lets the user set goals, tracks eating habits, and offers curated insights on the health of the wearer. Here are some other innovations that were on display:
FiTT360: a wearable 360-degree camera designed for security personnel
IOFIT: a smart pair of shoes that use pressure sensor tech embedded in the midsole that track how your feet work and interact with the ground while running
Ahead: a helmet-mounted audio device that lets you make phone calls, listen to music, track activity and use turn-by-turn navigation while riding a bike
Monit: provides real-time info on a baby's diaper, and aims to reduce the time spent on frequent checking
Brush Monster: a smart toothbrush for kids
Nemonic: a mini printer that prints sticky notes
Snap 3D: phone case that enables glasses-free viewing of 3D videos on a smartphone
IGNIS: a thermal imaging camera designed for firefighters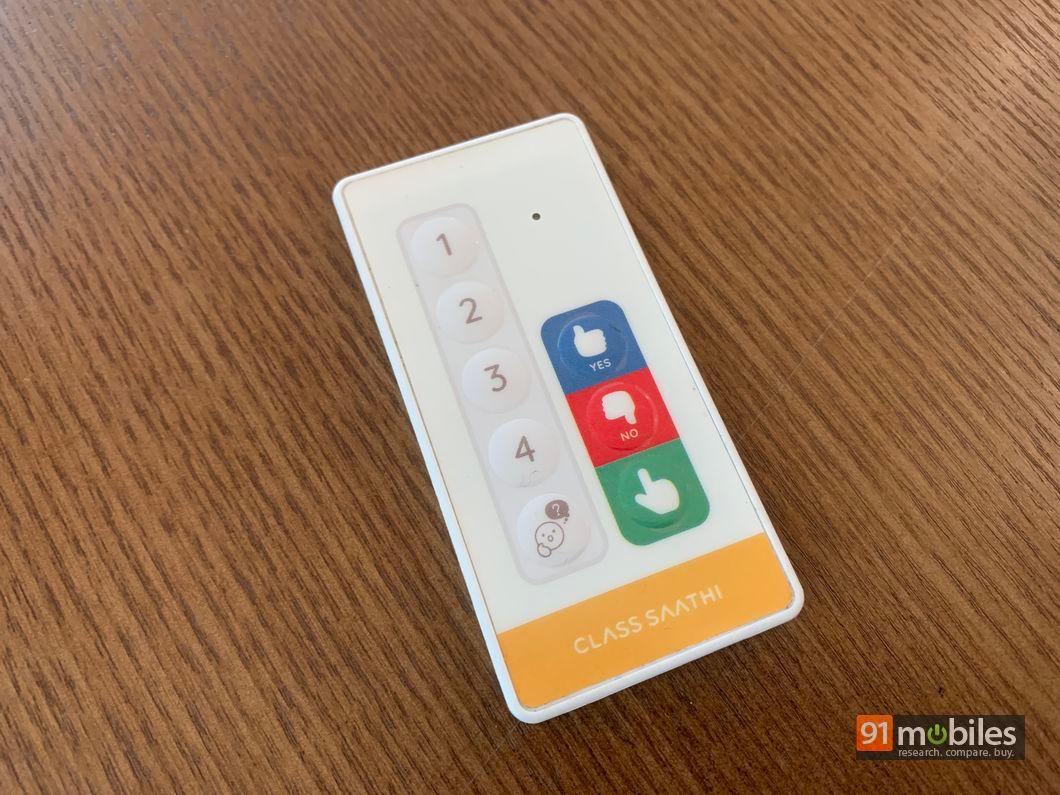 I also got introduced to Class Saathi, which an affordable and personalised classroom learning solution. Incubated by Samsung C-Lab, this solution has been developed by Pankaj Aggarwal, who spent over 10 years with Samsung Electronics. Class Saathi makes use of small clickers that can used by students to respond to questions asked by the teacher, helps teachers assess students on a continuous basis, and via the app, also keep parents informed on the progress of their kids. The best part is that not only is the solution very affordable, it doesn't need internet connectivity to work. Class Saathi is already under pilot testing in India, and Aggarwal hopes his solution can aid in the learning process of kids in India and other countries. The affordability bit, ease of use, and other factors like the non reliance on internet connectivity makes it ideal for countries like India.
Overall, Samsung's C-Lab certainly seems impressive, and judging by what I saw, a commendable effort from the company to turn bright ideas into meaningful innovations everyone can use.
Disclosure: this writer was in South Korea on Samsung India's invitation