"The features of the Calm app will be available in Samsung's Health app"
Samsung is partnering with Calm, a meditation app, to offer meditation and mindfulness services to its users, the company announced through a press release yesterday. Calm is one of the top apps in the Apple Store and its features will be available on the Samsung Health app starting March 4th. However, not all devices and regions will get it, just yet. The feature is relegated to Android Pie-running devices and will be rolling out to regions such as Australia, Hong Kong, India, New Zealand, Philippines, Singapore, South Africa, the U.S., U.K., and Ireland.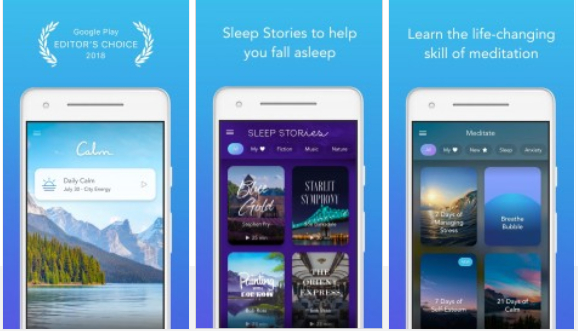 Currently, Samsung's Galaxy S10 series, Galaxy S9, and Note 9 will get the new feature. Do note that more devices will get the integration as Samsung pushes the Android Pie update. For those who already have Android Pie, a new account with Calm will need to be created. Users of Samsung Health app will see a 'Mindfulness' icon that will let them enjoy the new feature. Once you sign up, the app will offer personalized exercises that help to decrease stress and anxiety and aim to increase focus and aid relaxation. The calm app offers a range of guided meditations, mindfulness sessions, stories to help you fall into a restful sleep, and basic stretching exercises.
The Calm app has a 7-day free trial period after which users are charged $60 per month to continue using the app's features.