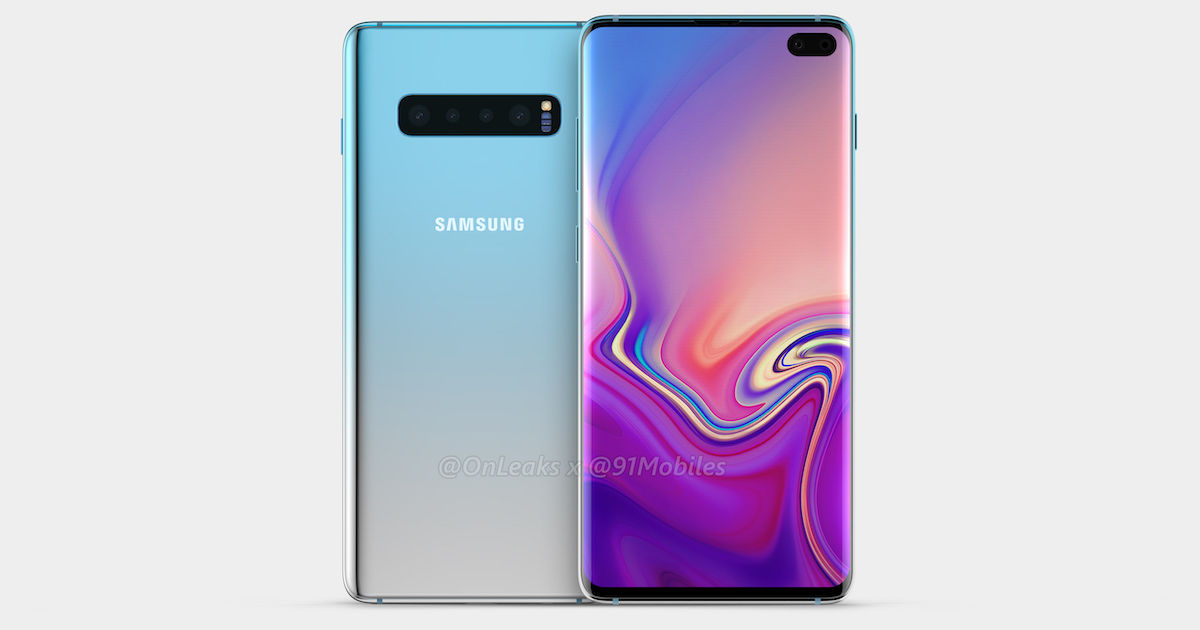 "Alongside 'Dynamic Vision', Samsung also filed for trademark of 'Private Vision' and 'Detect Vision', which allude to advanced facial recognition technology."
Samsung has reportedly filed for trademark of 'Dynamic Vision', 'Detect Vision' and 'Private Vision' with the Korean Intellectual Property Office (KIPO). Reports pertaining to the filing of these trademarks suggest that the upcoming Samsung Galaxy S10 flagship lineup may come with these technologies, which could translate into unique features of Samsung's upcoming flagship smartphones. The Korean electronics giant had filed for these trademarks on December 6th and details about the same were published yesterday.
Previous reports had hinted at the possibility of a 'dynamic vision' sensor being present on a Samsung smartphone. According to various sources, Samsung's dynamic vision sensor can technically capture videos at up to 2,000fps. While this is practically overkill for mainstream video recording, such sensors may find application in 3D mapping objects. This, in turn, may contribute to high precision mapping of faces and enable superior facial recognition as a biometric authentication process on Samsung's upcoming smartphones.
Furthermore, 'detect vision' and 'private vision' also appear to contribute to facial recognition and authentication, with the former possibly being technology that will be used in detecting faces in any lighting condition. Private vision, as the name suggests, is expected to contribute to the privacy of visual data in some way, although the technology has not been detailed in any way and word regarding it is slim on the ground.
Samsung's upcoming Galaxy S10 lineup is expected to bring more alluring features to the forefront than the rather intrepid Galaxy S9 series. Along with the aforementioned vision sensors, the Samsung Galaxy S10 Plus is expected to feature a full-front display, with in-display holes accommodating two front-facing cameras. The lack of any dedicated real estate also seems to indicate that the Galaxy S10 smartphones will feature in-display fingerprint scanners, as well as a conduction speaker. To the rear, the Galaxy S10 Plus is expected to house a quad-camera unit, in a bit to account for any photographic opportunity that may arise to you.