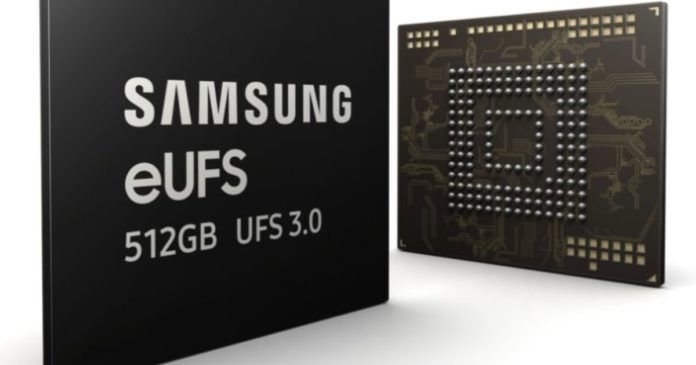 "The Samsung 512GB eUFS 3.0 is claimed to give four times faster read speeds compared to SSDs and 20 times more speed than that of a microSD card"
Samsung has announced the mass production of 512GB embedded Universal Flash Storage (eUFS) 3.0 for next-gen smartphones. This is the first time eUFS 3.0 flash memory with such huge capacity is being mass produced in the industry. Samsung claims its 512GB eUFS 3.0 memory will be twice as fast as eUFS 2.1 and offer read speeds as much as four times faster than SSDs and 20 times faster than microSD cards.
Samsung's 512GB eUFS 3.0 stacks eight fifth-generation 512Gb V-NAND dies and integrate a high-performance controller. It will offer read and write speeds up to 36 percent higher than those of eUFS 2.1 at 63,000 and 68,000 IOPS, respectively. In fact, it is claimed to transfer a Full HD movie to a PC from a smartphone in about three seconds.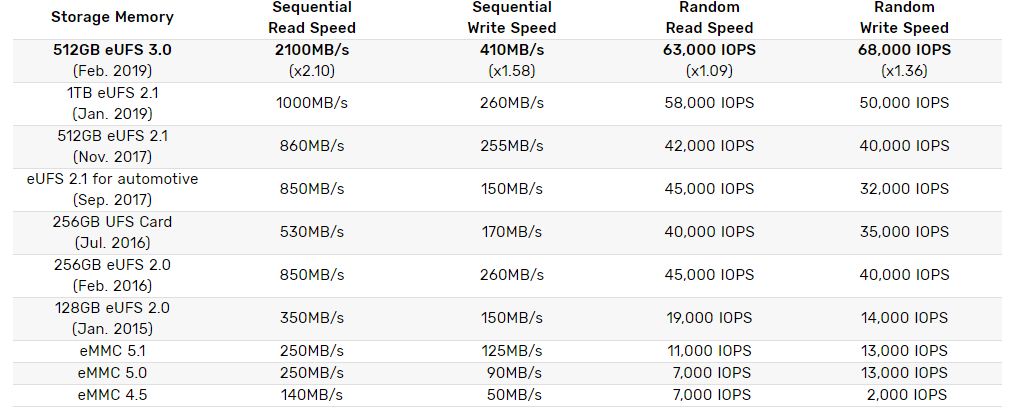 Cheol Choi, Executive Vice President of Memory Sales and Marketing at Samsung Electronics, said, "Beginning mass production of our eUFS 3.0 lineup gives us a great advantage in the next-generation mobile market to which we are bringing a memory read speed that was before only available on ultra-slim laptops."
The eUFS 3.0 will be launched this month in 512GB along with a 128GB version. And the manufacturer has also planned to produce 256GB and 1TB versions in the second half of this year. Cheol Choi added, "As we expand our eUFS 3.0 offerings, including a 1-Terabyte (TB) version later this year, we expect to play a major role in accelerating momentum within the premium mobile market."