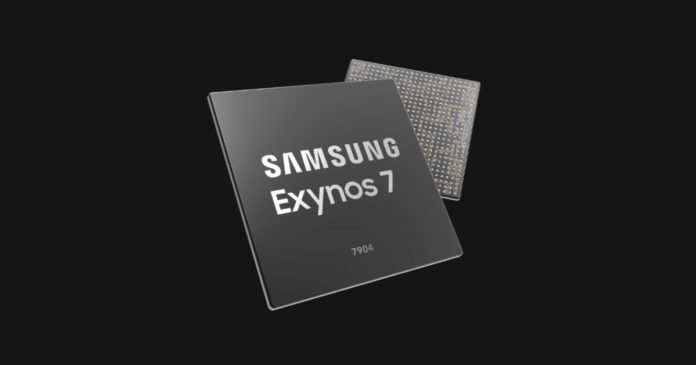 "The Samsung Exynos 7904 SoC is expected to feature in the upcoming Galaxy M20 smartphone and will come in octa-core configuration clocked at 1.8GHz"
Samsung has unveiled its latest mid-range SoC for budget- to mid-range smartphones. Dubbed the Exynos 7904, Samsung's latest SoC is based on ARM's power efficient A73 cores from 2016, using the same cores as MediaTek's Helio P60 mid-range processor, but in a more efficient configuration. The new processor was already tipped to be included in Samsung's upcoming mid-segment budget smartphone, Galaxy M20, which now appears to be a near certainty.
The Samsung Exynos 7904 uses two Cortex A73 cores clocked at 1.8GHz and six Cortex A53 cores clocked at 1.6GHz, arranged in the big.LITTLE architecture. The two 'big' A73 cores will take care of performance oriented tasks and are the high performance cores. The 'little' cores, meanwhile, will take care of all the background operations and lightweight, everyday tasks that are executed with focus on efficiency than simply the speed of performance. It is built on the 14nm process, which is pretty much standard seeing that the flagship SoCs have only just begun shifting from the 10nm process towards 7nm.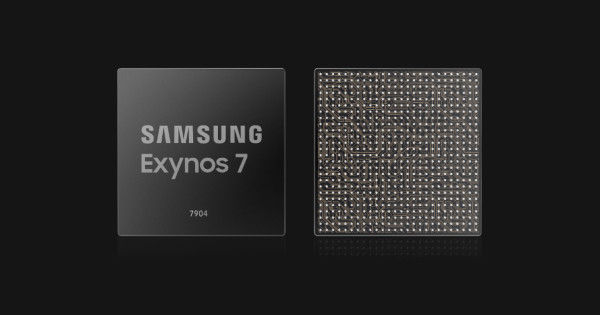 The Samsung Exynos 7904 SoC also includes an image signal processor that is compatible with up to single sensor resolution of 32-megapixel and can extend compatibility all the way up to a three-camera setup, which may include elements such as ultra-wide angle sensors and depth sensors that require more processing power to seamlessly provide better imaging performance. In terms of video playback, Exynos 7904-powered devices will be compatible with UHD playback of up to 30fps, and full HD playback of up to 120fps. It also supports wide screen resolution, being compatible with up to full HD+ screen resolution and playback.
The Exynos 7904's LTE modem is a standard, mid-range modem providing up to three-carrier network aggregation and Cat.12 LTE network speeds, with maximum permitted bandwidth of up to 600Mbps (megabits per second). It, hence, brings forth a compelling overall package and provides us a fair glimpse at what some of Samsung's upcoming mid-range devices may bring to the table.