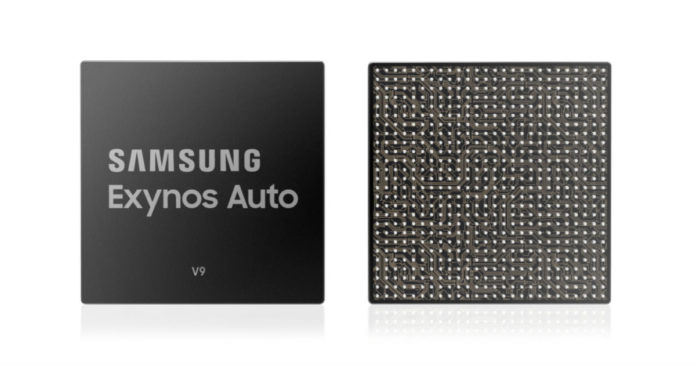 "Samsung's first auto-branded chip is built for Audi's next generation in-car infotainment system, which will debut some time in 2021."
Samsung Electronics has launched its first-ever 'Auto' branded Exynos processing chip, dubbed the Samsung Exynos Auto V9. The Exynos Auto chip is built on Samsung's proprietary 8nm fabrication process, is powered by eight of the new ARM Cortex-A76 cores, and has been built by the Korean electronics company in partnership with German automotive stalwart, Audi. The Exynos Auto V9 will join the lineup of Samsung's processors that power Audi's in-car infotainment and other technologies already, and will take it forward in a wider suite of features and services.
The Exynos Auto V9 will power the next generation of Audi's in-car technology suite, which will take over from the present Multi-Media Infotainment (MMI) system in 2021. The next generation system will employ multiple displays, such as a central entertainment screen, a fully digital instrument cluster and a third display for ancillary functions. Furthermore, there will also be a host of camera and sensor feeds, as well as advanced safety technologies that would give future onboard computers in cars varying levels of autonomy. This, in turn, requires a significant amount of processing power on board, which is where the Exynos Auto V9 comes in.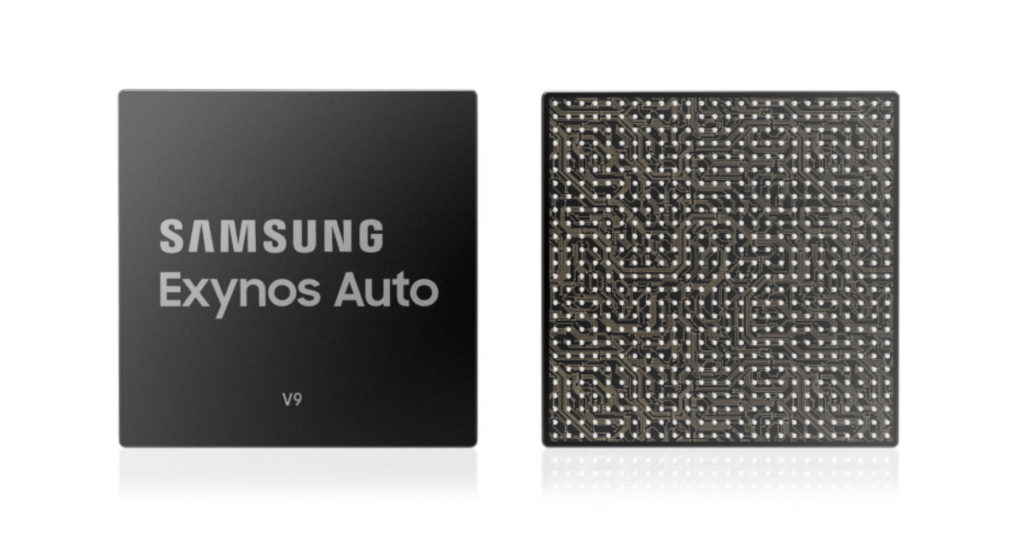 The process is built on the 8nm fabrication process, and is powered by ARM's latest Cortex-A76 cores clocked at up to 2.1GHz, which find application in the latest generation mobile processors from Qualcomm and HiSilicon (but ironically, not in the newest Exynos). It employs the latest generation Mali G76 GPU in three separate core setups to maximise processing bandwidth, and also includes four HiFi 4 audio DSPs for processing more powerful sound setups, a dedicated neural processing unit (NPU) and a safety core that is compliant with ASIL-B (Automotive Safety Integrity Level) standards. It is also compatible with up to LPDDR5 RAM, making it somewhat future-proof.
Samsung states that the overall setup is powerful enough to support data from 12 cameras, while on the inside it can handle up to six displays (including rear entertainment screens). Furthermore, the addition of the NPU also gives Audi the bandwidth to implement facial, gesture or speech recognition in its future cars, which may be used for advanced features such as emotion recognition or biometric unlocking.