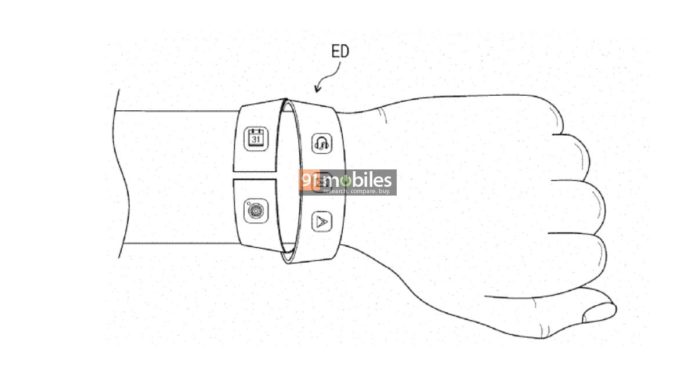 "Samsung has patented a new wearable with an all-screen flexible design"
At this year's MWC in Barcelona, China's nubia unveiled its latest wearable dubbed the Alpha (first impressions). The device arrived as a smartphone with a flexible screen that one can wear on their wrist. Now it looks like Samsung is working on a similar device that will take the flexible wearable game to the next level. A patent from the South Korean tech giant has appeared in the database of the World Intellectual Property Organisation's website, which shows off how it'll work.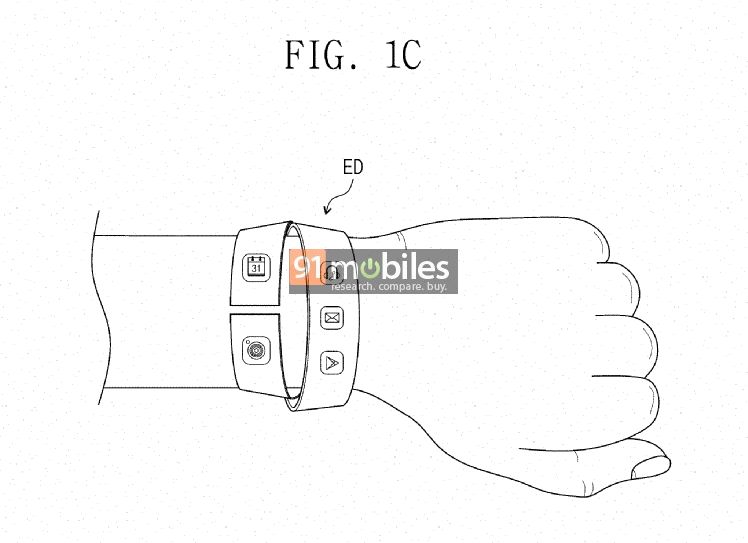 The Samsung patent shows off a wearable which just has a screen. The device could be worn on the wrist in a way that you can even have two displays. The icons on the screen show that the device will have the usual apps like calendar, music player, emails, app store, and a camera. The description of the gadget suggests that it could have an "image input module", which possibly could be a camera.
Samsung flexible wearable patent
The photos indicate that the Samsung wearable could be worn in multiple ways. In fact, the images on the website suggest that that the display on the device will be quite flexible and can even create an eight-shaped loop. There's a device bending detection sensor on board apart from a microphone, a sound output module, a control module with a wireless connectivity module, memory, and a power supply module. It doesn't look like the wearable has a heart rate monitor onboard.
Unfortunately, the patent hasn't revealed any other specifications or features of the wearable at the moment. The patent was filed in November 2018 and was published on June 13th. At the moment, there's no word if and when the brand's planning to launch a wearable with such an interesting design.