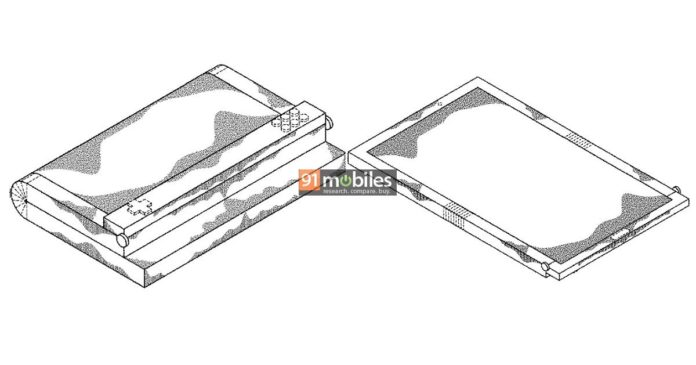 "Samsung's new patent shows a single screen, which can be folded outwards using a hinge in the middle"
Several reports in the past have suggested that Samsung will be unveiling its first foldable smartphone at its upcoming Unpacked event next month. Ahead of the release, we've already seen a number of patents for the foldable screen tech from the South Korean giant. Most recently, the brand patented a foldable device with detachable screens. Now, yet another patent for a foldable product from the company has appeared on the World Intellectual Property Organisation's website.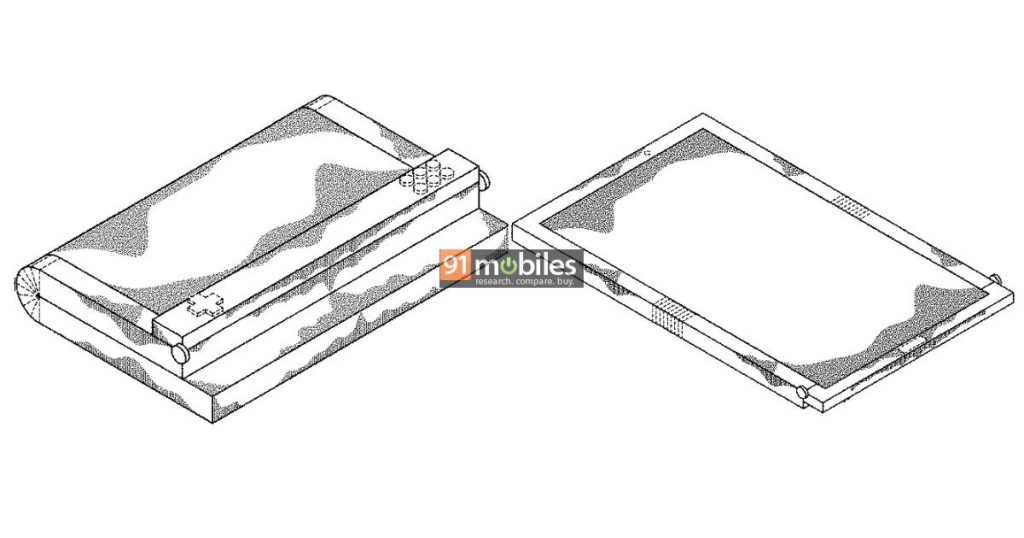 Samsung's new foldable screen patent was filed by the brand's Samsung Display subsidiary in December 2017, and was granted on January 29th, 2019. The sketches in the patent show off a device with a single screen, which can be folded outwards using a hinge in the middle. The highlight of the new patent is the presence of a D-Pad as well as six physical keys on a vertical strip towards the right side, which can also be folded.
The sketches suggest that in the folded mode, the D-Pad and other keys could be used for gaming, though they might be intended for some other purpose altogether. The part that holds the buttons can be folded outwards to get a full-screen experience in this mode. In this mode, a physical button appears on the right of the device, which looks similar to Samsung's proprietary physical home button. Notably, the device in the patent doesn't have any other keys or sensors, and its back is also not visible, which isn't necessarily odd as the patent has been filed by Samsung's display arm.
Samsung foldable patent Dpad keys
Unfortunately, that also means that the patent doesn't reveal anything else about this particular device. The filing may not be for a new device, but a new technology that the company is working on. There's no way to ascertain if an actual device from Samsung using this tech will ever see light of day. We'll just have to wait and watch.