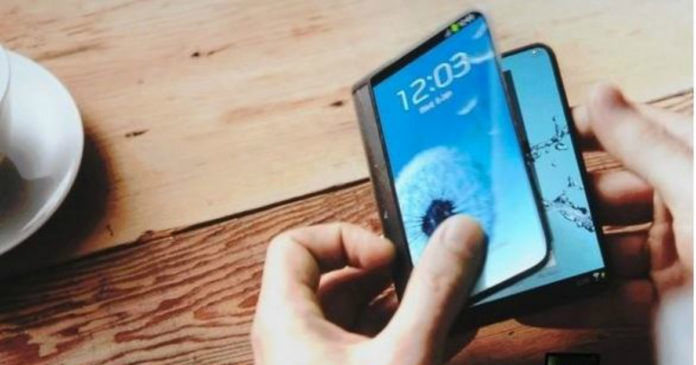 "The South Korean brand is hosting Samsung Developer Conference (SDC) next month and is expected to showcase its foldable display tech at the event"
A lot has been said and revealed about Samsung's next breakthrough innovation – the foldable smartphone. Now, it seems that Samsung is finally all set to become the first brand to showcase a mainstream foldable smartphone. The phonemaker is likely to do so at next month's Samsung Developer Conference (SDC). The brand has recently filed a trademark for the name of its foldable display as well.
Samsung foldable display trademark reveals 'Infinity-V' branding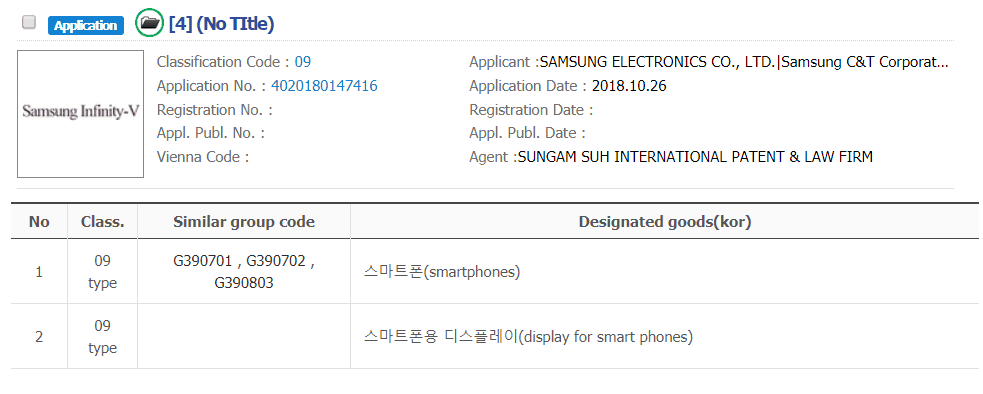 Earlier this month, Samsung teased a video invite for the Developer Conference, and it started with a line opening up to form a sideways 'V'. It seems that was a nod to the foldable tech in more ways than one. Apart from hinting at the opening mechanism of the smartphone, it also turns out to be the name of the display panel. A recent leak has revealed that Samsung has applied trademark for the words 'Samsung Infinity-V' under the category of smartphone displays.
Notably, Samsung calls its bezel-less 18.5:9 displays as Infinity Display, so the addition of the V suffix might hint towards the upcoming foldable panel. And the fact that Samsung is still retaining the Infinity moniker suggests that the spec ratio might remain the same. However, the trademark listing doesn't reveal anything else about the upcoming phone or the display.
Samsung foldable phone features and specifications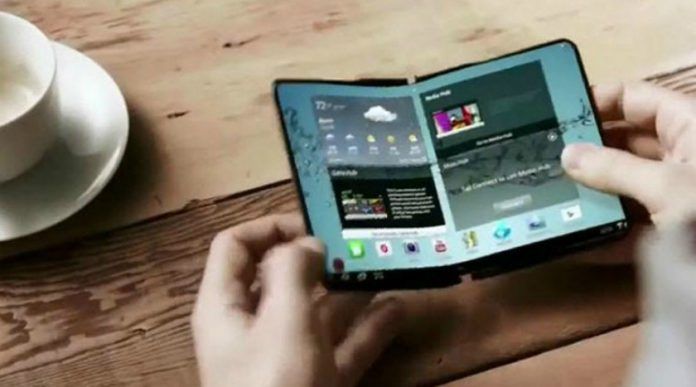 While there is not much known about the upcoming smartphone, Samsung's co-CEO DJ Koh confirmed that the foldable smartphone would work as a tablet when unfolded. Rumours have it that the smartphone is likely to come with a 7-inch flexible OLED panel that folds in the middle. The phone is expected to come with top-end Exynos 9800-series chipset and Android 9 Pie out of the box.
Samsung is also said to be working closely with Google to develop an Android interface that best fits the foldable display. Since, there'll be a 4-inch display on the outside when folded, to show notifications, mails and messages.
Unfortunately, nothing else is known about the smartphone at the moment except for the rumour that it might cost $1,500 (~Rs 1,10,000).