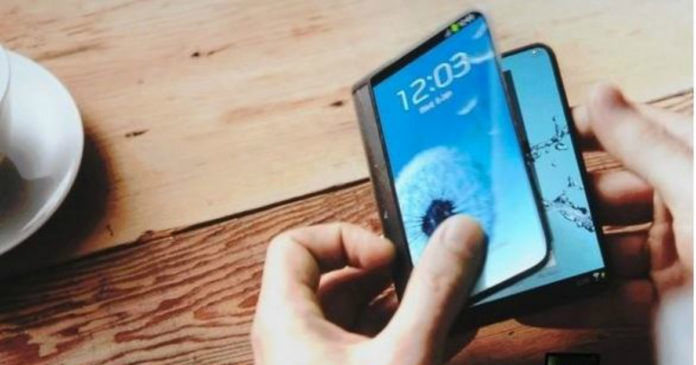 "Samsung foldable phone will have a 4.6-inch display panel on one side and a 7.3-inch foldable phone on the other, a new report claims"
Earlier in the day, many facts about the Samsung's ambitious foldable phone – including its name, model number, few of its possible features and design details – were revealed. And now, a new report has added details about the upcoming smartphone's twin displays to the mix. Moreover, it is said the company does not expect to sell the device in huge quantities. Samsung is expected to only reveal some information about the device at the developer conference it is hosting in San Francisco on November 7, while the full reveal is rumoured to be next year. New reports are referring to the device as Galaxy F, while giving a sneak-peak into the hardware design and the unique user interface.
A report by South Korea-based The Bell notes that the final decision on Galaxy F's design and UI came late in the pre-production process and that mass manufacturing has yet to begin. Samsung has reportedly settled on a combination of 4.6-inch and 7.3-inch displays for the smartphone. It will open up into a 7.3-inch tablet-like screen and become a miniature 4.6-inch display once folded. The report also claims the smartphone will leave only a little space between the two closed screen halves in order to prevent direct impact, similar to a laptop when folded. The twin displays, however, make the handset rather thick and make the battery beefier too.
Samsung is said to be keeping a moderate view about the first-generation model's sales, with sales estimates between 500,000 and 1 million units for the first year. This conservative figure is reasonable considering factors such as build quality risks and uncertain consumer demand, among others. After all a foldable device sound cool in theory but how much of a monetary value – considering it'll be more expensive than the current crop – it'll end up offering is a difficult thing to predict. The Samsung foldable phone is expected to be detailed at the conference next week, but not see the light of day till early next year.