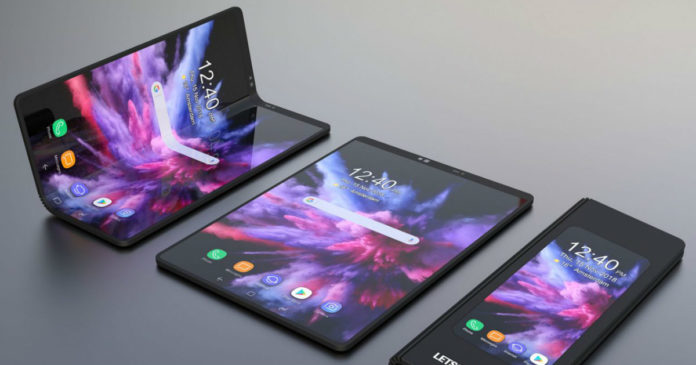 "The company's teaser poster for its event on February 20th states "The future unfolds", raising speculations regarding the foldable phone's launch."
Samsung is gearing up for the launch of the Galaxy S10 lineup of phones, on February 20th. The company is busy hyping up the launch of its flagship lineup for 2019, which is expected to go all-in to grab eyeballs and remain relevant through the year. Now, one of its teaser posters, which has apparently been put up at the Place de la Concorde in Paris, France, appears to have simultaneously hinted at the long-awaited launch of Samsung's foldable smartphone as well.
The poster, which has been put up in the public square, states 'The future unfolds' and 'February 20th', written in the Hangul script. While this is a seemingly standard piece of promotional work, what makes it worthy of notice in this case is the choice of words. Samsung has been working on its foldable smartphone for a long time, and of late, has even teased it during events, given glimpses, and at CES 2019, even gave a closed-door preview to its clients in terms of what they may expect of it.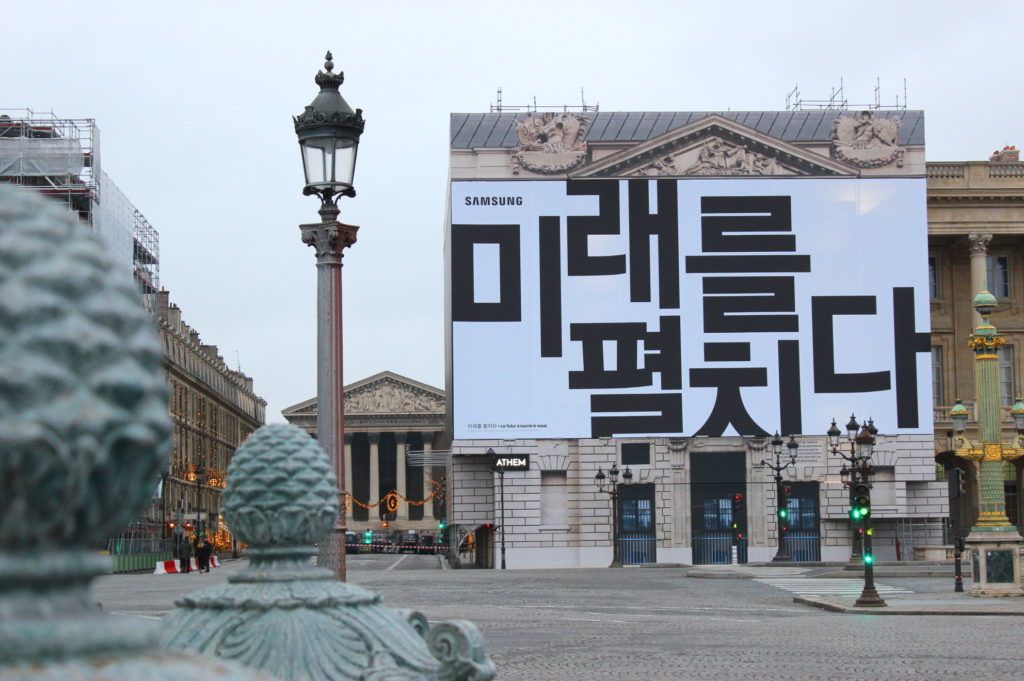 The company has also stated that the foldable smartphone in question will be launched some time in the first half of 2019. The prototype device, which is reported to have been shown at CES 2019, was apparently working fine, but still had a few issues such as leaving a crease on the display after being folded.
Hence, a more realistic expectation would be to see Samsung's February 20th launch focus on the Galaxy S10 lineup, which in all honesty should keep the company's (and our) hands full. The foldable smartphone, however, may be revealed in all its glory for the first time ever, with a launch date scheduled further down the year. Reports have already indicated a super expensive price tag and limited production run for the foldable smartphone, and we cannot imagine Samsung taking a mass marketing approach with it.