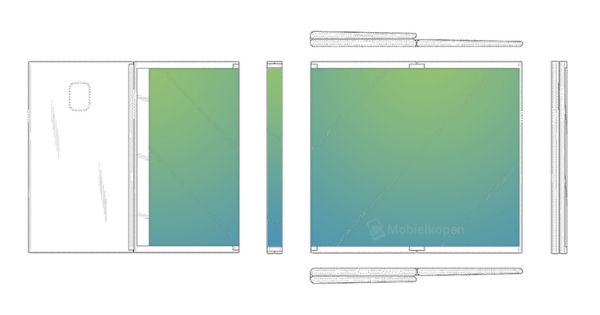 "Samsung has already showcased its foldable smartphone earlier this month at the Annual Developer's Conference"
Earlier this month, Samsung showed off its foldable phone prototype at its Developer Conference 2018 in California. As the rumours suggested, the smartphone flaunted a large foldable display on one side and a smaller display on the other. Prior to that, a patent suggested that the chaebol might also be working on a foldable tablet. Now, another new patent design of the same has emerged online.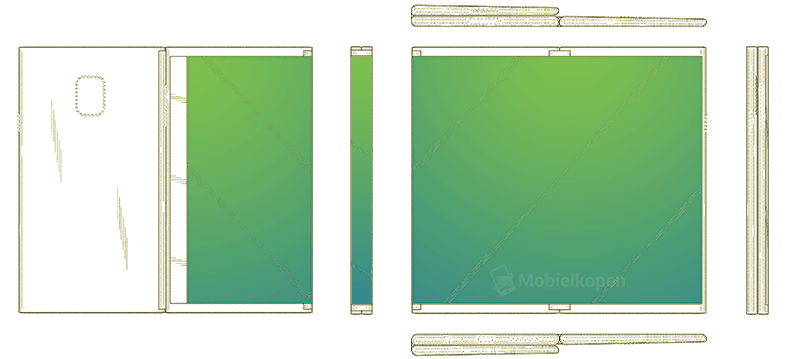 The new design showcases the same mechanism as the previous one but without the massive bezels that were found on the first patent leak. In the latest leak, we can see the tablet using two hinges instead of just one, dividing the front section in three parts. When unfolded completely, the deice is a regular sized tablet. by folding the left most side of the display, users can get a more compact form factor. The right side of the tablet contains the camera module and can folded over, this way the mid section is now active display with camera at the back.

A couple of patent leaks in short span hints that the brand is still in the process of developing the model. It might be a while before we see an actual working prototype of the same. At the Developer's Conference, Samsung was pretty bullish about the foldable smartphone and announced that it expects to sell at least a million unit of the same. If the brand does achieve this number, we can expect the foldable tablet to become a reality as well.
Speaking of the foldable smartphone, it comes with Infinity Flex Display that uses a new "composite polymer that's both flexible and tough" and a foldable adhesive for durability. There is an 4.58-inch external display, which Samsung calls Cover Display. The internal display measures 7.3-inch display and has 1,536 x 2,152 pixel resolution, 420ppi pixel density, with 4.2:3 aspect ratio.
At the Samsung event last week, it was also announced by Google that Android will now natively support foldable devices. So we can expect first wave of these smartphones and tablets to hit next year.