"Samsung Galaxy A50 display scratches at a level 6 on the Mohs scale, with deeper grooves at level 7"
If you've been waiting to find out how durable the Samsung Galaxy A50 is, then your wait is over. Zack from popular YouTube channel JerryRigEverything has finally performed the durability test with the Galaxy A50 mid-range smartphone from Samsung. The Galaxy A50 is a premium looking phone, but features a plastic body and other mid-range hardware. Despite featuring a plastic body, the phone managed to survive the bend test. The plastic body is easily scratched though, so keep it away from sharp objects and preferably try not to sit on it very often.
The test starts with a standard screen scratch test to see how durable the front glass is. Samsung has used the Gorilla Glass 3 to protect the display on the Galaxy A50. Similar to other Gorilla Glass panels, the screen starts to scratch at a level 6, with deeper grooves at level 7. As mentioned earlier, the phone is made out of plastic, and the colour on the sides can be easily scraped off with a knife. The triple rear camera setup at the back is well protected by glass and will not scratch easily.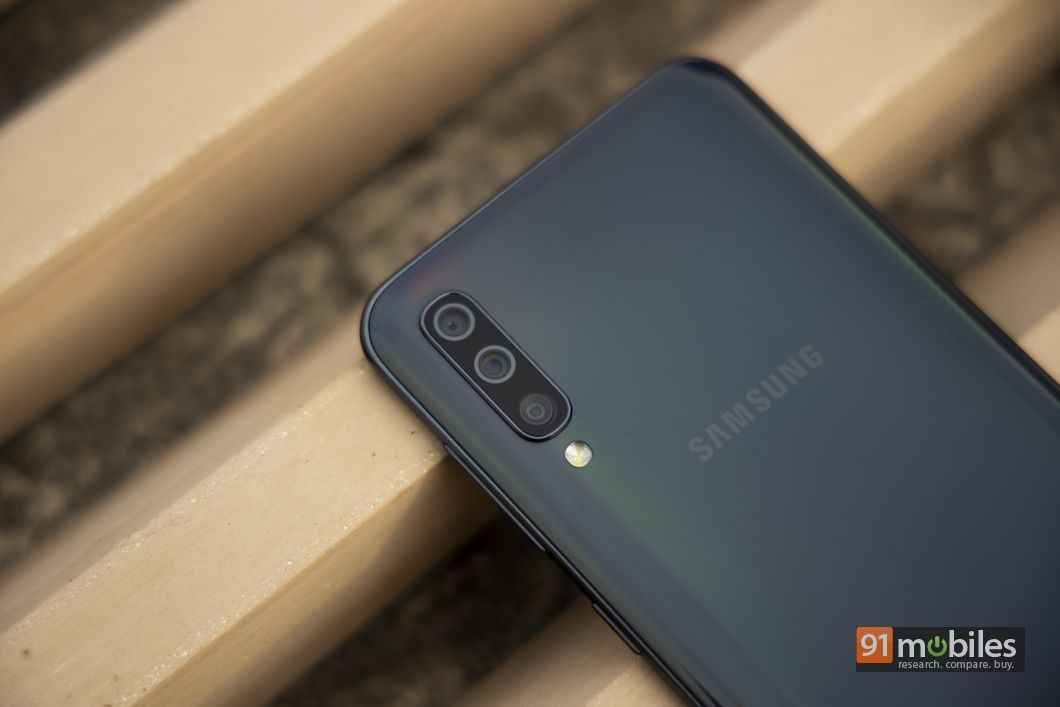 Next, the flame test, where Zack checks how long the AMOLED display will last under fire. The display lasted for about 30 seconds under the heat, but quickly recovered leaving no marks. The Galaxy A50 also comes with an in-display fingerprint scanner. Despite level 7 scratches right above the scanner, it worked flawlessly. The phone uses an optical scanner, unlike the ultra-sonic scanner on the Galaxy S10 series. Samsung has been packing some pie hardware on its mid-range phones recently, which is a nice thing.
Coming to the bend test, the Galaxy A50 faired pretty well. Despite the plastic body, there was hardly any damage after the bend test. There was some amount of flex in the body, and something did snap internally, but there was no external signs of damage. The phone continued to work fine even after the gruesome test and there was no problem with the touchscreen either.