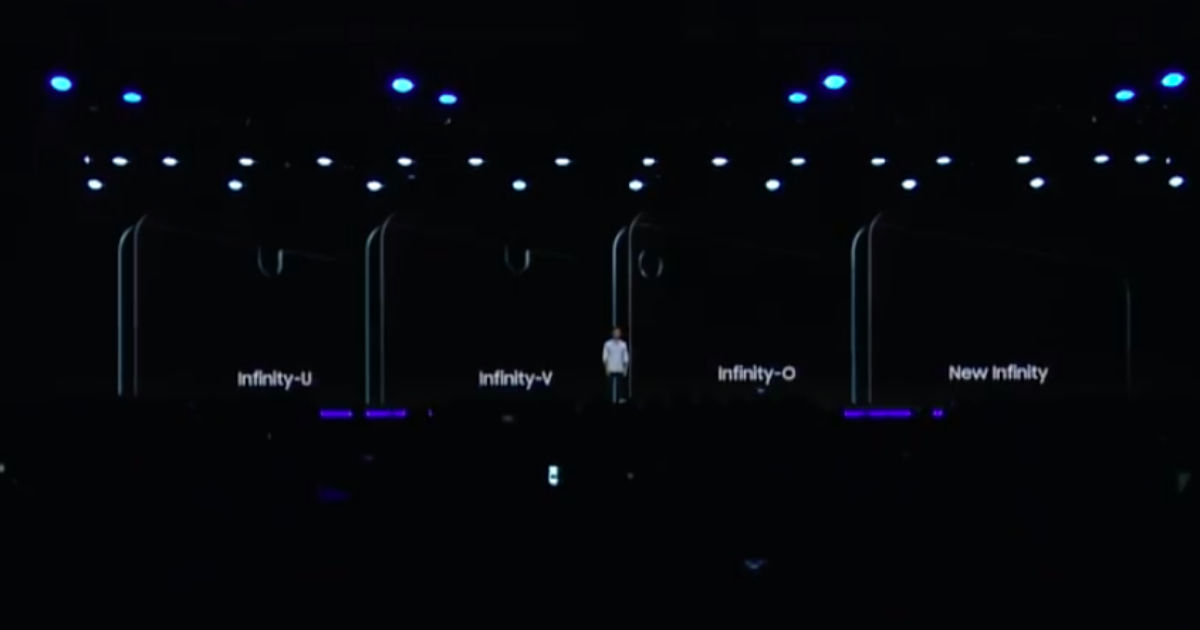 "The Samsung Galaxy A70 and Galaxy A90 will be the first smartphones with the new Infinity display designs"
At the Samsung Developer Conference 2018 keynote, the South Korean titan announced five display designs that it is working on. These included the foldable Infinity Flex, as well the as notch-toting Infinity U, Infinity V, and Infinity O devices. The last display design showcased onstage was New Infinity, which does not have any notch or a hole in the display to accommodate the camera. And it seems we may just have a timeline for the first smartphones sporting the new Infinity displays.
Первыми аппаратами с Infinity экранами от Samsung будут февральские Galaxy A70/A90. Обновленная А-серия, классом выше чем текущие А7/А9. Но цены будут вполне ОК. Хорошие аппараты. Весьма интересные в жизни.

— Eldar Murtazin (@eldarmurtazin) November 8, 2018
According to a tweet by tipster Eldar Murtazin, who has a good track record of leaks, the first phones with the new Infinity designs will be the Samsung Galaxy A70 and Galaxy A90. These models will reportedly hit the market in February this year. Both will be fresh entries to the Samsung lineup and will be placed above the Galaxy A7 and Galaxy A9 models in the company's portfolio.
There is no clarification, however, regarding which of the four Infinity display designs the company will be using on the Galaxy A70 and Galaxy A90 models. Nonetheless, Murtazin's tweet, roughly translated, does say that he prices will be reasonable. It can be expected that the two models will likely tread into the territory of OnePlus 6T.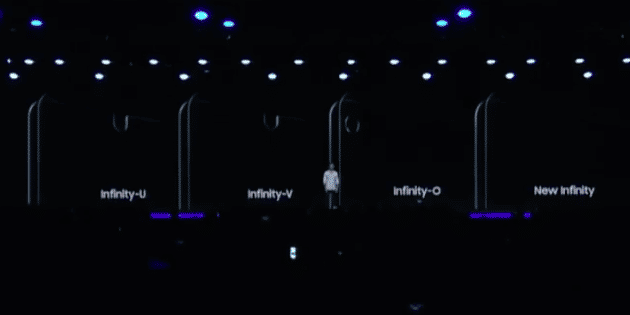 Samsung in October in China teased that its Galaxy A8s smartphone will feature a new all-screen design with no notch. This design, of course, turned out to be the New Infinity display. The Galaxy S10 has long been rumoured to feature the Galaxy O design, though of course things may change now since the rumour mill now has four display designs instead of just one. Of course, the Infinity Flex design will be reserved for the foldable models in the series.