Highlights
Samsung Galaxy A82 5G is in the works with the model number SM-A826B
It isn't clear if the Samsung Galaxy A82 5G will have the same flip camera design as the Galaxy A80
Samsung Galaxy A80 from 2019 had a unique sliding and rotating camera that doubled up as both the front and rear camera. This was not only innovative but was also an interesting approach to a typical smartphone design. However, for reasons unknown, Samsung dropped the idea of a successor in 2020. But a successor — the Samsung Galaxy A82 5G — is indeed in the works with model number SM-A826B, according to a report from GalaxyClub. However, it isn't clear whether the Samsung Galaxy A82 5G will adopt the same design language as the Samsung Galaxy A80 with a rotating camera or it will have a regular camera module.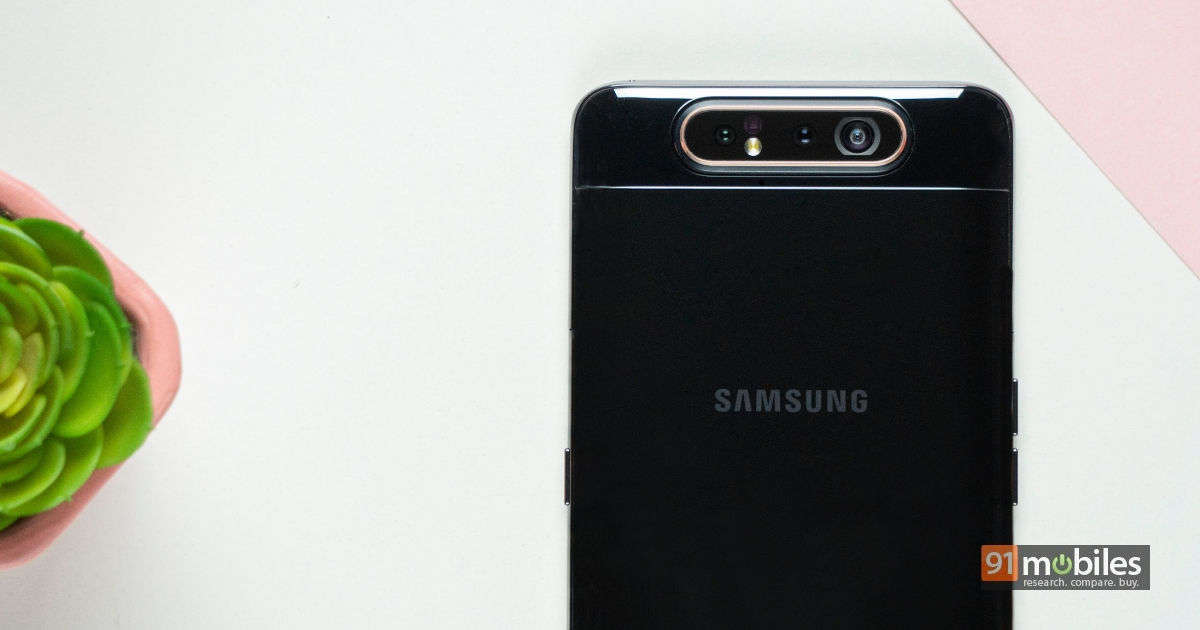 However, it's also worth noting the smartphone that was initially believed to be the Samsung Galaxy A81 last year eventually launched as the Galaxy Note 10 Lite. So there's this question mark that will continue hanging over the phone till it becomes a reality. The exact launch timeline for the Galaxy A82 launch remains a mystery for now.
After the Samsung Galaxy A32 5G that launched in Germany last week, the South Korean giant may debut other A-series phones such as the Galaxy A52 and Galaxy A72 5G. The Galaxy A82, if it is indeed launched, will be positioned at the top of the A-series lineup.
Separately, Samsung Galaxy Book Pro 360 and Galaxy Book Pro are in the works as both the laptops have received Bluetooth SIG certification. While the former model will have a 5G option, the latter will stick to just 4G LTE only. Both the machines have Bluetooth 5.1 connectivity. These could arrive with Samsung's latest OLED screens and possibly with the under-display camera technology. More details regarding the Samsung Galaxy Book Pro 360 and Galaxy Book Pro are awaited at the moment.