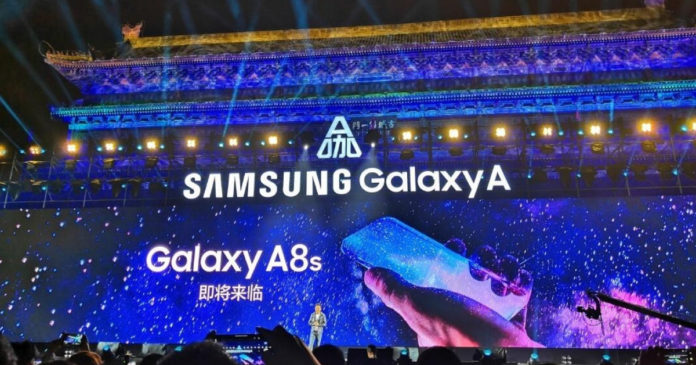 "Samsung is reportedly working on a number of under-display tech, which might make an appearance on Galaxy A8s"
As other smartphone makers advanced leaps and bounds in terms of display advancements, Samsung stuck to its guns by not launching a handset with a notch. However, the South Korean giant has not done anything revolutionary in this department either, but that seems set to change now as it has given fans across the world a brief glimpse of an all-screen, notch-less display panel. This comes just days after it started teasing the unveiling of its first foldable smartphone and a leaked slide showing a multitude of under-display features showcased by the brand at a 2018 Samsung AMOLED forum. Now, at the , the chaebol showed off the Galaxy A8s for a brief period with what looked like a true notch-less display.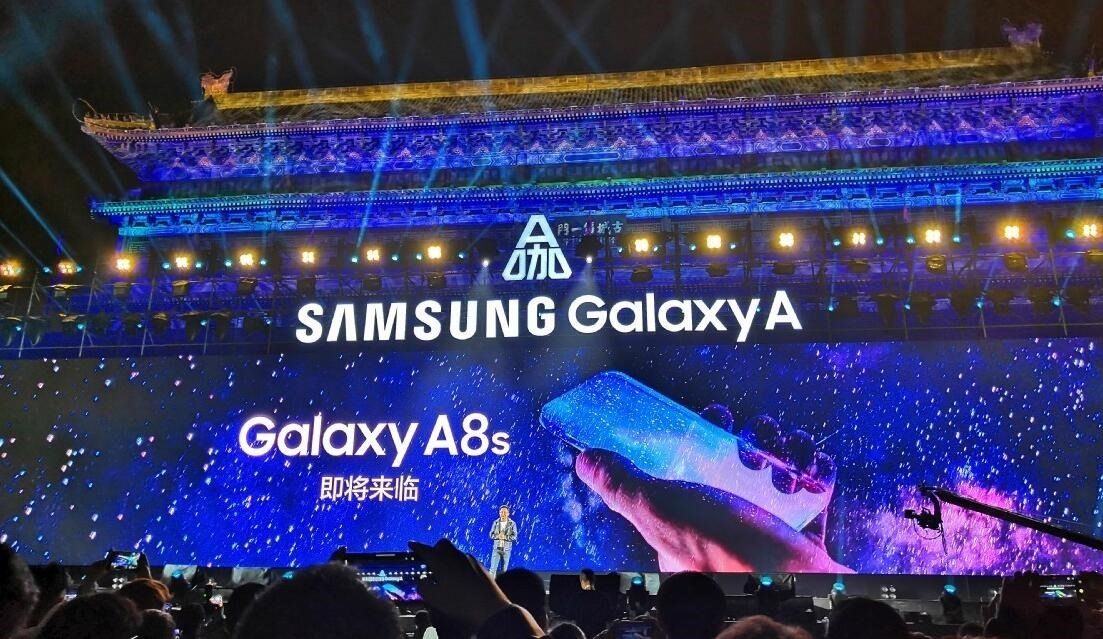 Popular leakster @IceUniverse leaked an image from the Galaxy A9s and Galaxy A6s launch event in China, showing the teased handset (pictured above); however, the tweet has since been taken down. The image showed the name of the smartphone – Galaxy A8s and an astonishing all-display front. It is being speculated that instead of the notch and a sliding mechanism, Samsung is likely to prop the selfie camera and sensors et all under the display.
The smartphone also had the signature dual curved edge, where the display curves over the sides to give an immersive watching experience. However, Samsung didn't reveal more details on how the display or the selfie camera will function. The most common speculation is that the smartphone will have a cutout hole to accommodate the selfie camera, but that remains to be seen.
Earlier, a leak revealed that Samsung is working on four distinctive under-display techs. The first and foremost is the under-display fingerprint sensor, which is rumoured to use ultrasonic pulses instead of using illumination like the current crop of in-display FPS. This means that Samsung's tech will allow it to build a more secure solution and use the entire display as a fingerprint scanner.
The leak also revealed the under-display camera, audio delivery through display like Vivo's Screen SoundCasting technology and Haptic On Display for gaming. There was also a rumour that the brand is working on a gaming smartphone, which could be Galaxy A8s as well. However, we suggest taking this bit of information with a grain of scepticism.
The Samsung Galaxy A8s is reportedly coming in 2019; however, the exact details are not known at the moment. We expect more developments in the coming days, so stay tuned.