"The Galaxy Bloom foldable phone is expected to offer 8K video recording and feature a clamshell design"
A new report has surfaced online and claims that the upcoming foldable smartphone from Samsung will be officially known as the Galaxy Bloom. The South Korean giant apparently had a secret CES 2020 meeting, where certain details were spilt. Early reports claimed that the new phone was known as 'Bloom' internally, but it looks like Samsung will actually call it the same in the markets. The report states that the head of Samsung Electronics IM, Go Dong-jin, was at the CES 2020 event and had a closed meeting with key industry executives. Samsung's mobile division CEO DJ Koh was also present.
During the meeting, Mr. Koh revealed details about four upcoming smartphones from Samsung. The Galaxy Bloom is the upcoming clamshell foldable phone, which has been part of several leaks. He stated that the design of the phone is inspired by the compact makeup powder by Lancôme, a French cosmetics company. Galaxy Bloom is aimed mainly at young female customers who are in their 20s. As for the name, it literally means the blooming of a flower, which is synonymous with the opening and closing of the phone.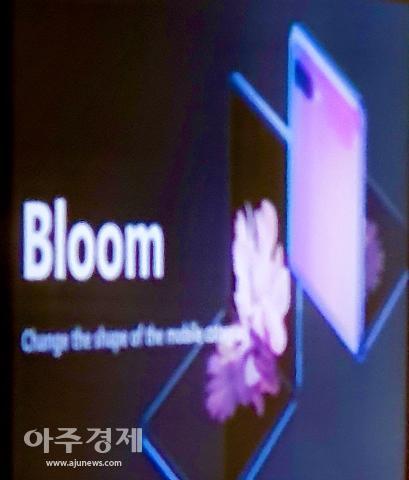 The Galaxy Bloom will feature and Ultra Thin Glass display instead of the plastic panel found on the current Galaxy Fold. This should make it more durable and less prone to scuff marks. The report also suggests that the new foldable device would be available in both 5G and 4G LTE variants in Korea.
Other than talking about the Galaxy Bloom, Mr. Koh also confirmed that the Galaxy S10 successor would indeed be called the Galaxy S20. There would be three phones in the S20 line-up, the Galaxy S20, Galaxy S20 Plus, and the Galaxy S20 Ultra. The naming scheme is part of a brand marketing strategy for the new decade. As per the report, both Galaxy Bloom and Galaxy S20 series would offer 8K video recording, which is a first for smartphones. The Galaxy S20 Ultra will features 100x digital zoom and a 108-megapixel sensor. All of these devices will be unveiled at the Samsung Unpacked 2020 event that's scheduled for next month.
Samsung Galaxy Z Fold 2 Video