Highlights
Next-gen Samsung Galaxy Buds renders have leaked online
The upcoming Galaxy Buds may come with a bean-shaped design
The tiny earbuds will not stick out from your ears like the Galaxy Buds+ do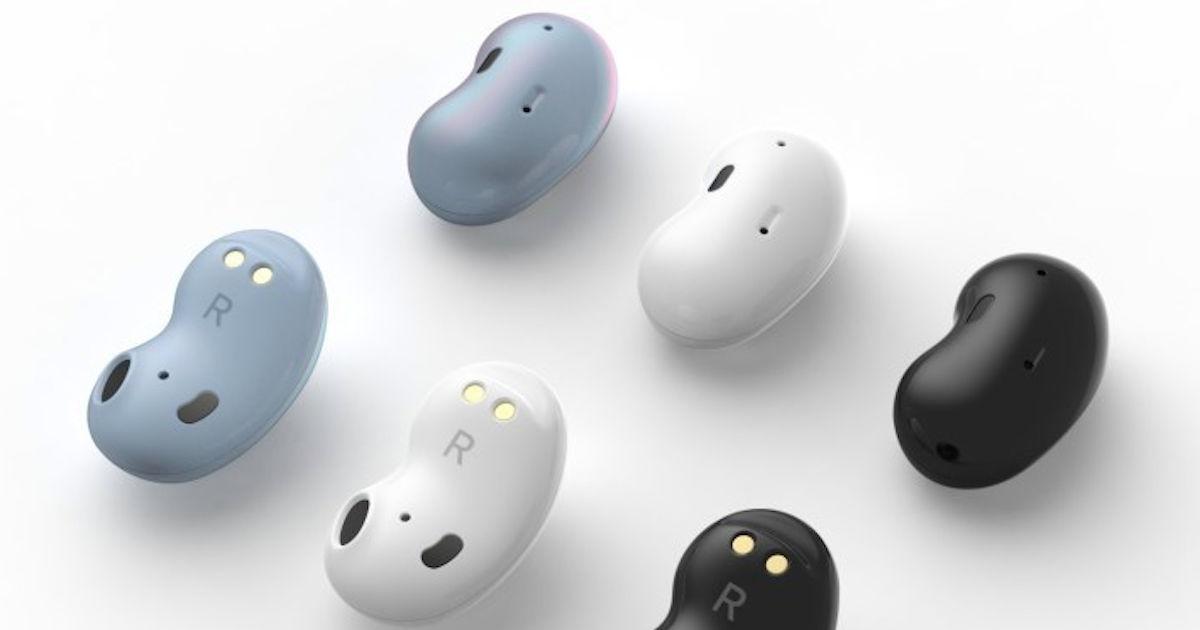 Samsung is reportedly working on a new pair of truly wireless earphones that will succeed the Galaxy Buds+, which were launched a couple of months ago. Renders of the upcoming Samsung Galaxy Buds have been leaked by Winfuture.de, revealing a completely overhauled design unlike anything we have seen before. According to the images, the next-gen Galaxy Buds will be shaped like kidney beans. The bean-shaped Galaxy Buds may launch alongside the upcoming Galaxy Note 20 series in August.
The Galaxy Buds images shown below are 3D renders based on sketches discovered by Winfuture.de. They reveal a more compact form factor compared to the original Galaxy Buds and Galaxy Buds+. The earbuds, appropriately codenamed 'Bean', have a bean-shaped design and are meant to sit pithing the ears. The shape and form of the earbuds suggests they won't stick out from the ears. The bottom part of the Galaxy Buds will sit inside the ear canal will rest on the upper part of the ear. There are no silicone tips, which suggest the buds won't offer any form of noise cancellation.
Samsung Galaxy Buds bean design
The report adds that the earbuds will be 2.8cm long and design in a way that the speaker gets right into the ear canal. The pair has two small loudspeakers, one which should deliver treble and mid-range sound signatures. The speakers reportedly have an outside channel, much like what you would find on subwoofers. The earbuds also offer built-in microphones for calls and AI assistant and charging pins.
That's all the report tells us about the bean-shaped Samsung Galaxy Buds. There is no word on a launch date yet, but the report speculates they could launch alongside the Galaxy Note 20 series later this year. Samsung may choose to scrap this design entirely if it doesn't find it feasible.