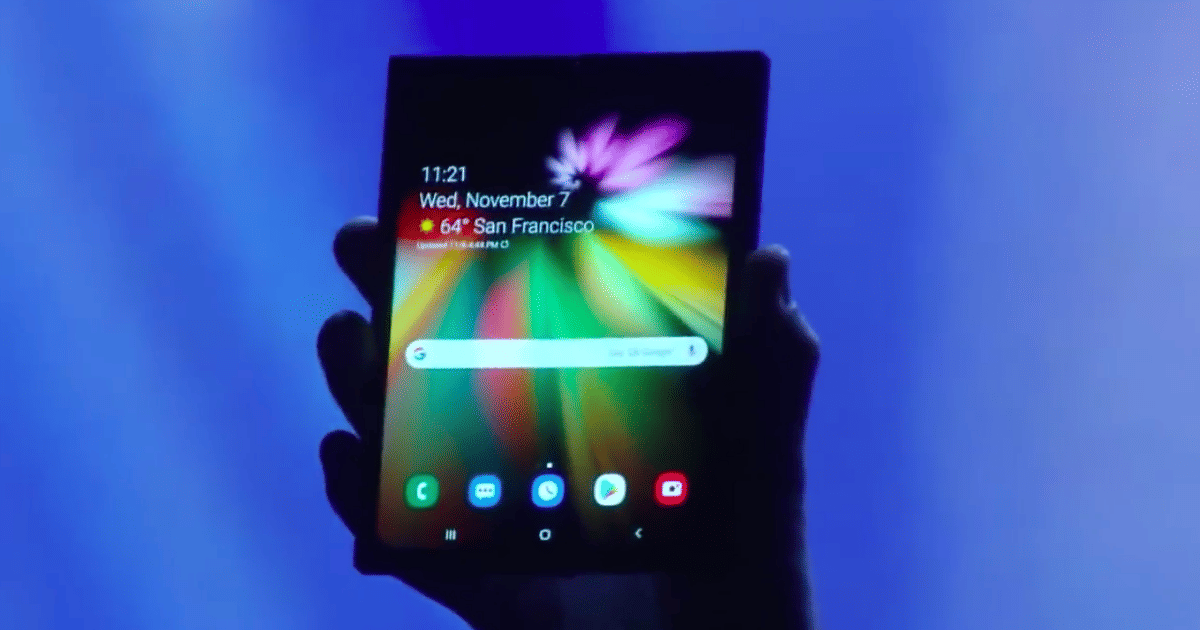 "Samsung showcased the foldable smartphone with Infinity Flex display at its Annual Developer's Conference earlier this month"
Samsung showed off its foldable phone prototype at its Developer Conference 2018 in California earlier this month. However, the brand chose to focus more upon the Infinity Flex Display and less on the device itself, which was evident from the huge case masking the phone. However, LetsGoDigital have now released a coupled of 3D renders of the smartphone based on patent design to give us an idea of how the smartphone will look like.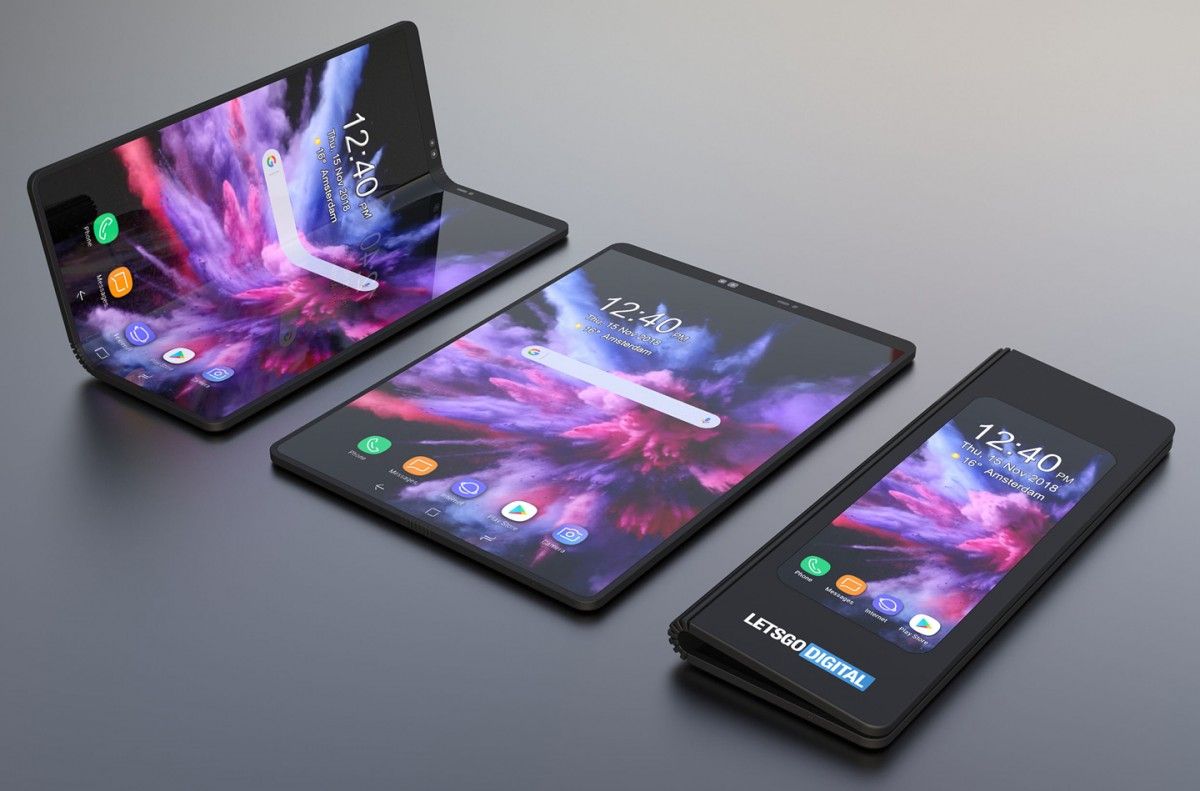 In its folded form, we can see the smartphone featuring a 4.6-inch display with 1,960 x 480 pixels screen resolution. The display can be seen featuring portrait orientation and lots of negative space all around it. In the same image, we can see how the hinge will look like when folded. If we have to best describe the way hinge looks like, it resembles the one on the Microsoft Surface Book. While fully opened, we can see the 7.3-inch display with 2,152 x 1,536 pixels screen resolution in all its glory. The display looks kind of squarish and has an array of front camera, earpiece and sensors on top. Apart from this, nothing else can be seen in the images.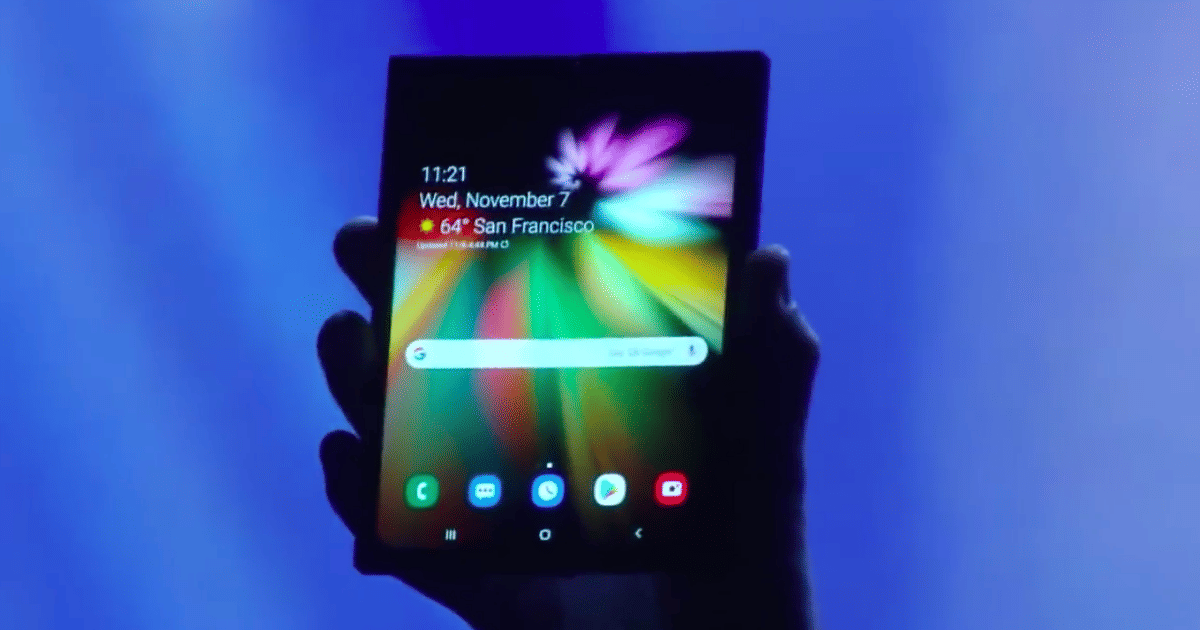 Notably, this is not the final design of the Galaxy F but a loose 3D render based on one of the patent designs filed by the brand. There are reports that the chaebol will showcase the smartphone once more at the upcoming Mobile World Congress to be held in February 2019. Moreover, there are talks that the handset maker will finally launch the foldable smartphone in the month of March 2019. Until then, we suggest taking these renders with a pinch of salt.
Samsung has allegedly worked closely with Google to develop a UI that lets app move from the internal display to the cover display seamlessly. Google's Head of Android UX Glenn Murphy announced on stage at the Samsung conference that Android will now natively support foldable phone.