"The Samsung Galaxy F foldable smartphone could be announced in the coming weeks alongside the Galaxy S10"
Earlier this month, Samsung posted a video that gave us a glimpse at the future of smartphones and tablets. In the video, Samsung also teased a foldable device, which looked a lot different from what the company showed on stage at the Samsung Developer Conference held during CES 2019. It had a larger display on the front and was much slimmer than what we had seen. Now, a website has used the video to create realistic 3D renders, which gives us a better look at the foldable phone.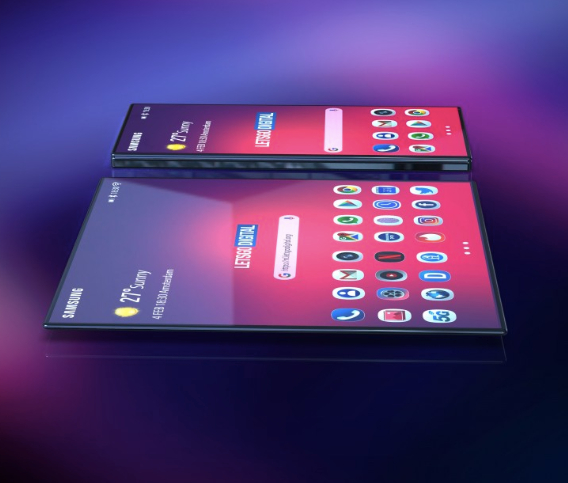 There have been plenty of rumours that Samsung will be announcing the phone during the Galaxy S10 launch on February 20th. The phone could be known as Galaxy F, but nothing is sure as of now. We are not even sure what the phone looks like, as it was covered in a thick case during the tease at Samsung Developer Conference. The renders from Lets Go Digital are based on what the concept video showed and it looks amazing.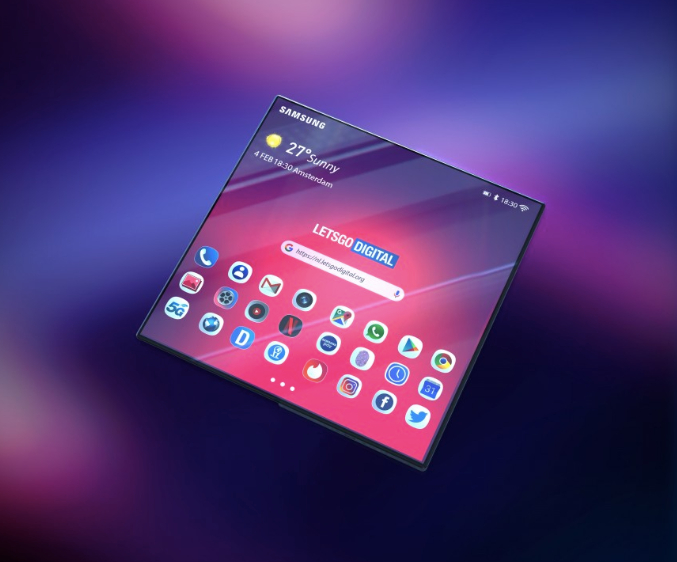 As you can see from the renders above, the Samsung Galaxy F could have slim bezels, a hidden front camera and a thin design. We do not what the rear of the phone looks like and have no idea about the camera setup. Of course, these are just renders and the device shown in the video could just be Samsung's expectations from the future. However, there are chances that we could see this device being unveiled at the event on February 20th.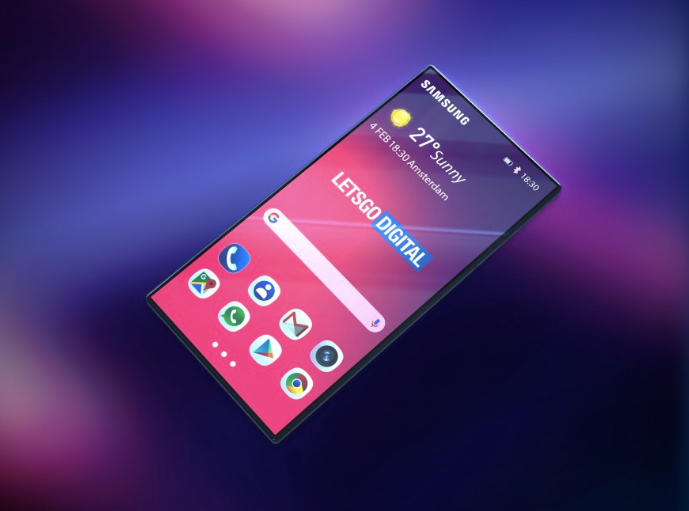 The Samsung foldable phone shown during CES 2019 has an outward folding design. There's supposedly a 7.3-inch display on the inside and a 4.58-inch display on the outside. The renders tell a different story on the outside though. It features an almost bezel-less large display on the outside and the hinge is also pretty cool. There is no bend and it just folds inwards/outwards. Other rumours and reports suggest that the foldable phone will have a triple rear camera setup, two batteries and will be very expensive.