"Samsung has reportedly made the display protector film, which caused display issues, non-removable."
Owing to some serious display issues with the initial batch of Galaxy Fold review units, Samsung delayed its launch indefinitely. These issues include a broken hinge that's causing small bulge resulting in distortion in the screen and flickering issues. It is evident Samsung had to go back to their labs to improve the foldable phone's durability. Now, quite a few details about what Samsung has changed on the company's first foldable phone have leaked online, courtesy of Yonhap News. Firstly, Samsung has reportedly made the display protector film, that caused display issues when tried to peel, non-removable.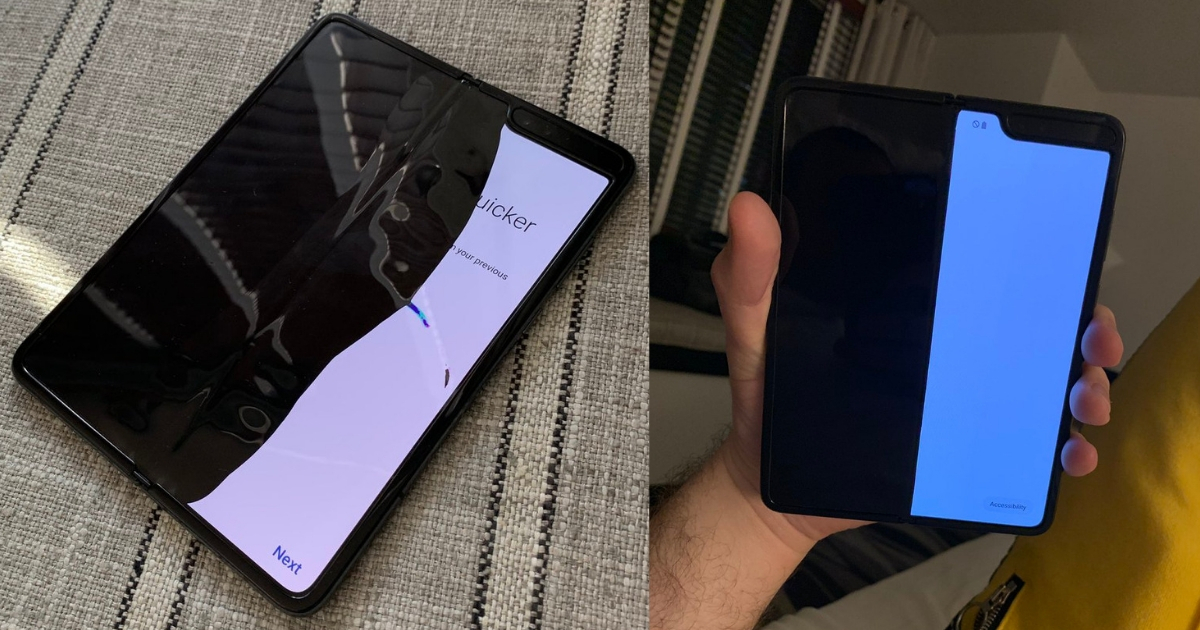 However, it isn't exactly clear how Samsung intends to do so at the moment but this should prevent one of the major display problems of the Galaxy Fold. Furthermore, Samsung is also said to have revised the gap between the display and the hinge, since it could have been one of the reasons for debris underneath the OLED panel. Apparently, the hardware revision is already completed, and Samsung Electronics has recently started testing the Galaxy Fold prototypes with three telecom networks for network interworking. If everything goes as planned, the Fold release could finally happen in the coming months.
A Samsung Electronics official said, "We have been testing network interworking with three telecommunication companies supplying GalaxyFold improvement products, but this is not different from other product launches. We are currently working on improving Galaxy Folds." lastly, Samsung is also said to announce the official release schedule for the Galaxy Fold in the next few weeks.