"According to reports, Samsung has scheduled the launch date of the Galaxy Fold to early September, possibly to compete with new iPhones"
Samsung Galaxy Fold reportedly has a final launch date now. According to Korean publication YNA, the Galaxy Fold launch has been pushed ahead to early September, which should not really be a surprise. The Galaxy Fold was initially launched in February 2019, but withdrawn before it officially went on sale, after reports of review units ending up with cracked screens flooded the internet. Finally, Samsung seems to be ready with its rather unique device, which is now said to be launching on September 6th.
The Samsung Galaxy Fold is a unique proposition in itself, and is the first mainstream foldable device in the world to be going on sale. The device has a large, 7.3-inch dynamic AMOLED display with resolution of 1,536 x 2,152 pixels. This primary display sits inside, and can be folded in order to close the device from its tablet layout. Once folded, it further has a 4.6-inch, Super AMOLED 21:9 display on the outside, which could be used for typical phone use cases.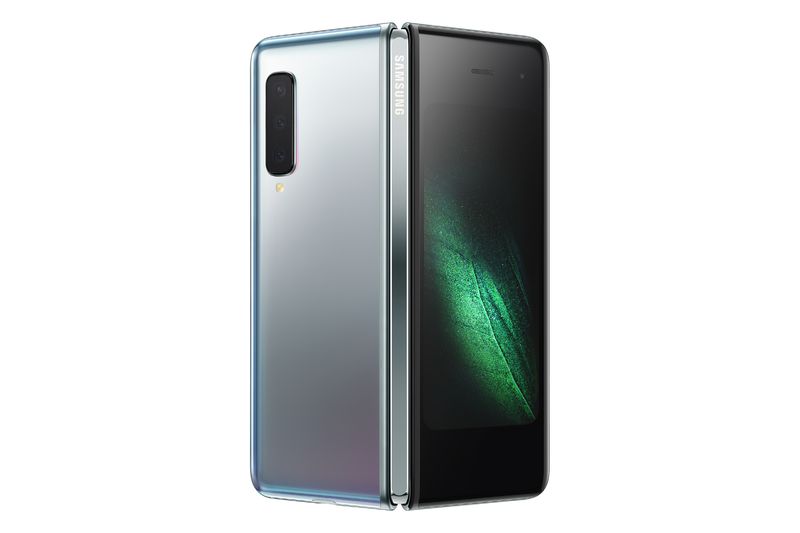 The device is powered by the Qualcomm Snapdragon 855 SoC, paired with 12GB of memory and 512GB storage. There are a total of six cameras on this device, including a triple camera setup to the rear of the clamshell with 12-megapixel wide, 12-megapixel telephoto, and 16-megapixel ultra-wide sensors. On the foldable display, the front-facing camera module includes a dual-camera setup, with 10-megapixel and 8-megapixel units. There is a cover unit as well, which is a 10-megapixel sensor, and can be used for selfies even when the phone is folded.
The Samsung Galaxy Fold raised a lot of hype when it launched in February. However, the issue of a breaking screen led to the launch process being halted, leaving Samsung with memories of the fiasco it faced before with another flagship device, the Galaxy Note7. Now, after many reports of Samsung's R&D team working on the phone to iron out the issues, the device is likely ready for commercial sale, and will finally go on sale at around €1,750 (~Rs 1,40,000). The Galaxy Fold is also confirmed to be launching in India, but dates for the same are yet to be revealed.
It is likely that Samsung pushed the Galaxy Fold re-launch ahead in order to cash in on the hype around flagship phones built by the imminent launch of the Apple iPhone 11. It remains to be seen whether it still manages to convince people to splurge an exorbitant amount for it, especially since nobody would want to buy a device that runs the risk of ending up with broken display panels.