"The Galaxy Fold smartphone issues may have been fixed and being tested out publicly"
Samsung Galaxy Fold's reworked version is believed to be under testing phase right now. Interestingly, the unreleased foldable smartphone from the chaebol has been spotted with a man riding the metro in New Delhi, India's capital city. Notably, India was not one of the markets where Galaxy Fold was expected to release, but its appearance now suggests that the company may announce it in the country as well. The handset (in the image below) seems to be the Galaxy Fold smartphone, which hasn't been heard about since Samsung decided to recall the review unit and postponed the launch date, following the display issues.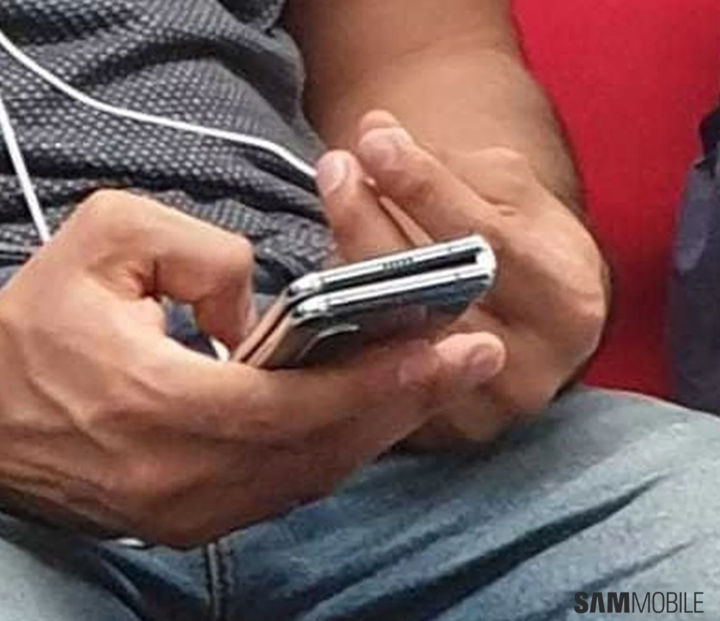 As per the report, the Galaxy Fold image was seen by a source in New Delhi who wishes to remain anonymous. This is for the first time we're seeing the handset being tested by a person who does not seem to be a company representative. It could mean that Samsung has started testing the fixed and updated Galaxy Fold with a wider base. While the vendor has claimed to find a fix for the display issue, there has been no definite date of the phone's relaunch yet.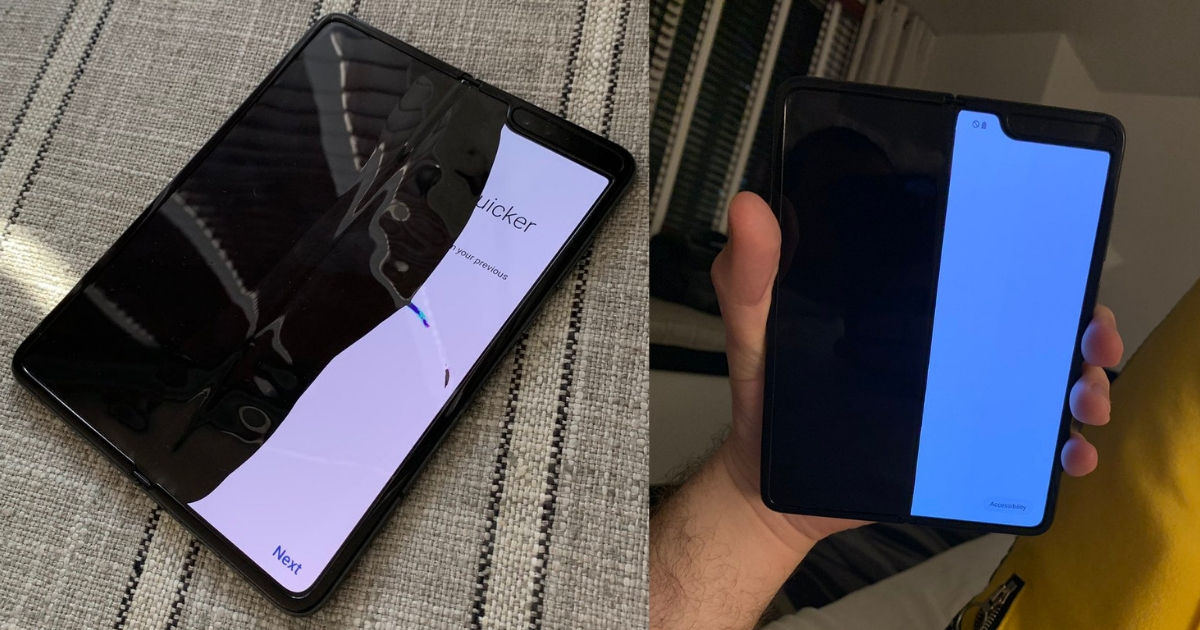 The wider testing of the Galaxy Fold also indicates that Samsung doesn't want to repeat its mistake. The handset was a heavily guarded secret at the time of its release earlier this year, which prevented it to be tested out in the real world. This could have left a couple of design oversights slip through and forced the company to delay its retail release in markets such as the US, Europe, and South Korea from April 26th onwards.
Samsung Galaxy Fold Video