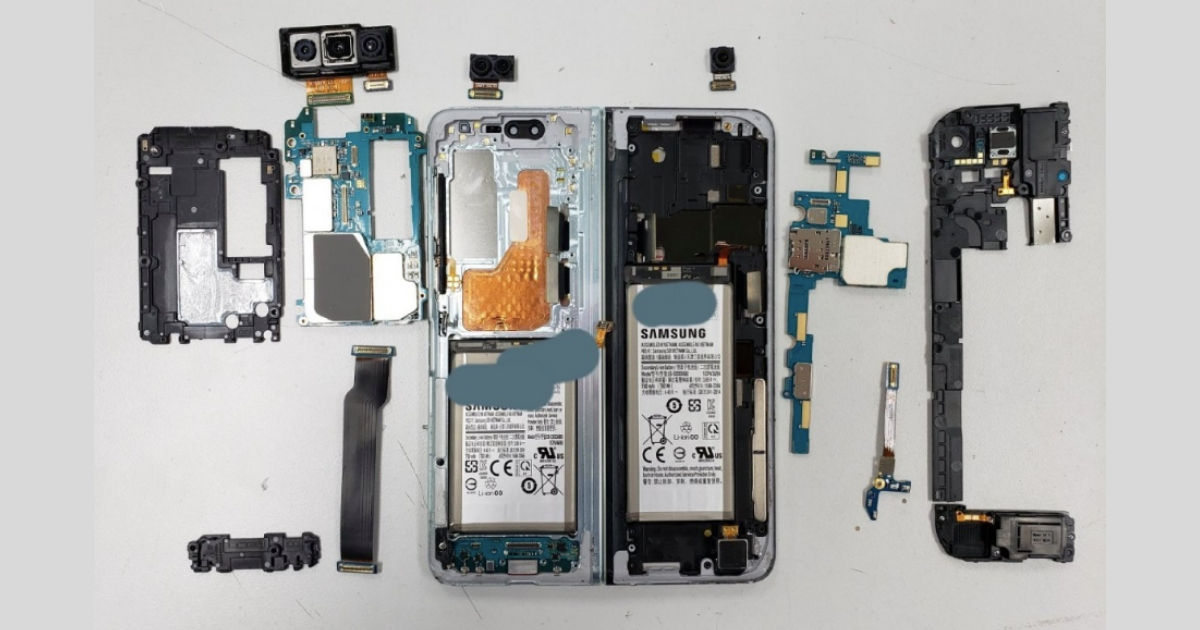 "The Galaxy Fold is an engineering marvel and contains a very interesting hinge, lots of ribbons, and batteries"
Samsung unveiled the Galaxy Fold in February this year, and it is one of the first commercially available foldable phones in the market. At the event, the company stated that it had been working on the phone for about eight years. The phone, especially the hinge mechanism, is an engineering marvel. And now, you can see the innards of the phone thanks to a teardown that was posted on Weibo. It's not the standard iFixit-style teardown, but it does show all the cables, the flexible display, batteries, ribbon connectors, and other components present in the Galaxy Fold.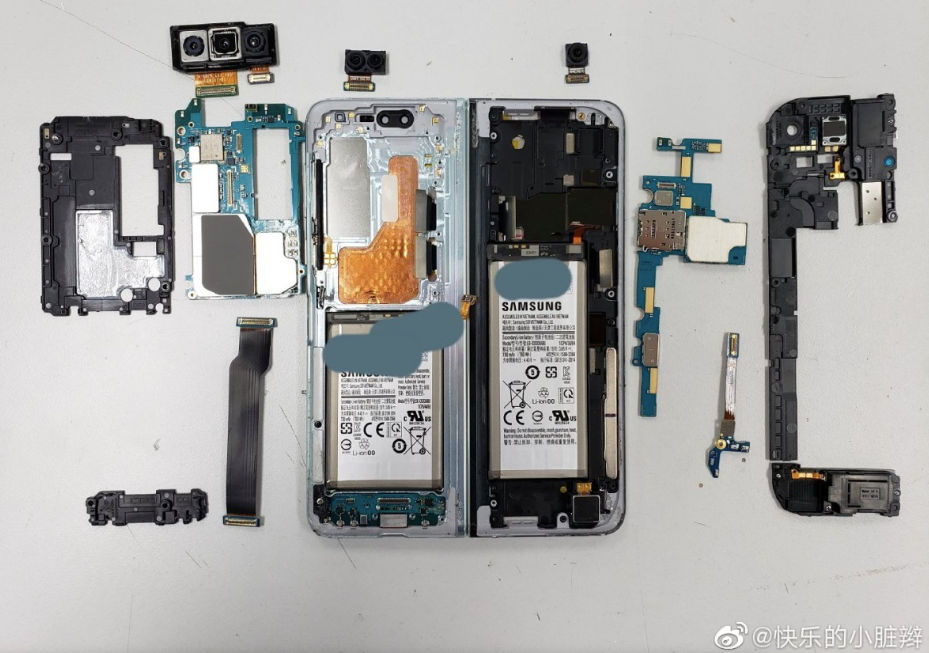 The user who posted the images has removed them from Weibo now, but GSMArena managed to circulate it online. The above picture shows the completely disassembled Galaxy Fold. You can see two batteries, the camera modules, cables, the motherboard, chassis and the protective shields.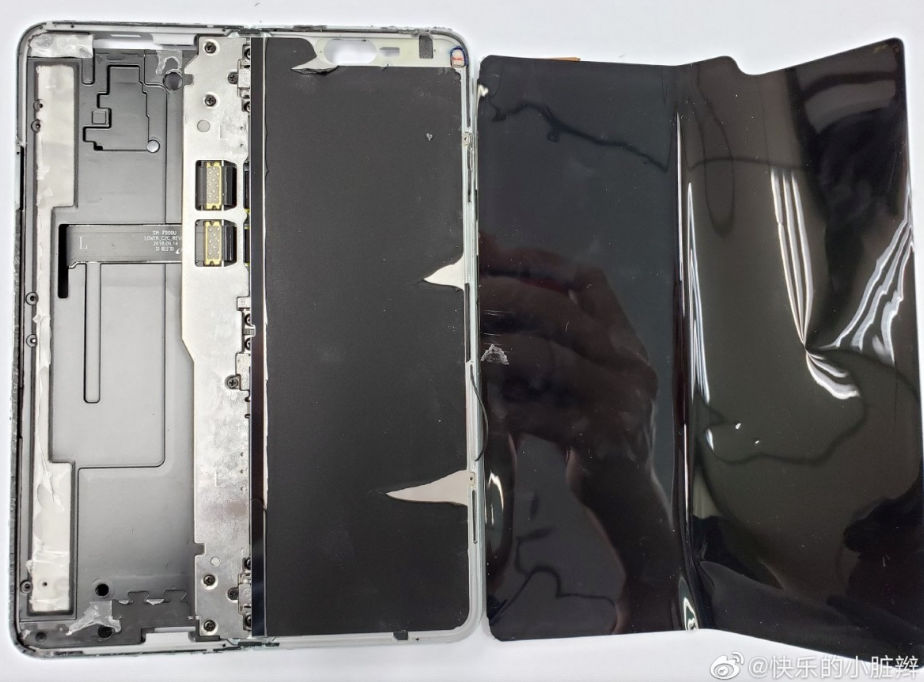 In the above image, you can see the 7.3-inch flexible display that's present inside the phone and visible only when unfolded. The cutout houses the dual cameras. According to the person who performed the teardown, the display felt like soft rubber and was quite easy to remove. However, the front display was difficult to remove and cracked in the process.
The images above show the hinge and all the other parts that aid in the smooth working of the mechanism. Samsung has rated this hinge to last for about 200,000 uses, so that's plenty of years. You can see the mechanisms present on the hinge, which allows for the smooth opening and closing of the phone. There are about five components present on the bottom and top parts of the hinge. Thick ribbons assure that everything remains connected and continues to work without any issues.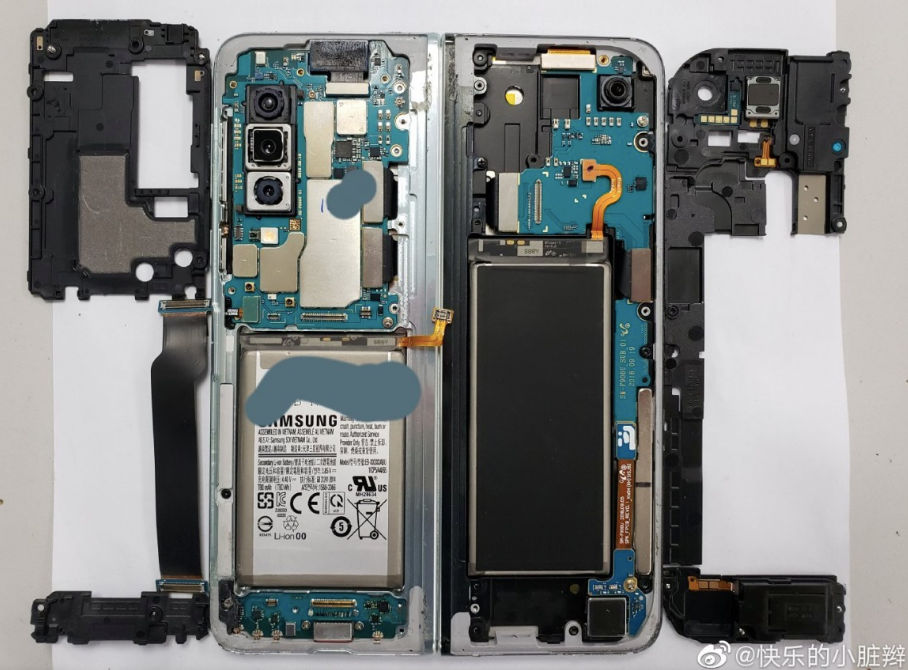 In this image, you can see the triple rear mounted camera and the front selfie camera. The Galaxy Fold has a total of 6 cameras all around the phone. The hinges are the main components of this design, and as per the user, if any of the five parts go out of alignment, the whole screen could fail. Several reviewers have been facing major display issues with their Galaxy Fold, and Samsung is currently investigating it.
Samsung Galaxy Fold Video