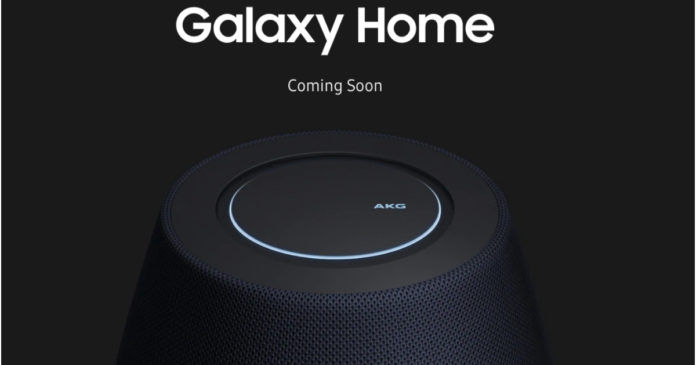 "The Galaxy Home is a smart speaker that comes with Samsung's Bixby assistant on board"
Last year, during the announcement of the Galaxy Note 9 (review), Samsung unveiled a new product called the Galaxy Home. The smart speaker was shown off again during the Samsung Developer Conference, but Samsung did not give us any details regarding its launch date. We didn't hear about the speaker during yesterday's Galaxy S10 launch as well. However, at the sidelines of the event, Samsung co-CEO DJ Koh revealed to CNET that the speaker would be available by April 2019.
The Galaxy Home smart speaker is supposed to take on the likes of the Google Home, Amazon Echo and Apple's HomePod. It is powered by Samsung's Bixby assistant and is quite an impressive speaker. It packs a total of 6 speakers and one subwoofer to provide immersive and impressive sound. The speaker includes 8 microphones with far-field technology so it can hear the user from across the room. Users will be able say 'Hi Bixby' to activate the speaker and get things done. The top of the speaker features buttons to control playback and disable the microphones.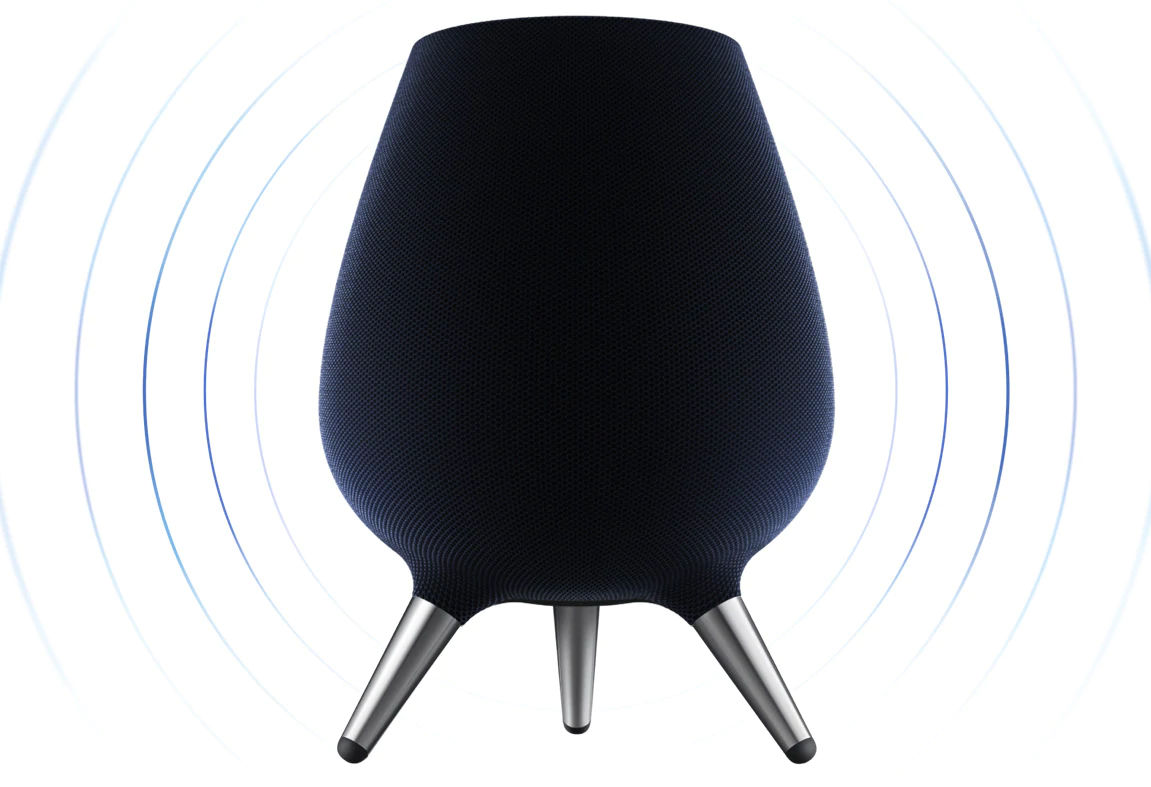 That's pretty much everything that Samsung has revealed about the Galaxy Home so far. We do not know how much it would cost, nor we know the exact launch date. Yes, it is coming by April this year, but we do not know when. It is a good looking speaker and going by the specifications, we believe it will be loud and powerful.
However, we are not so sure about Bixby, the smart assistant from Samsung. It isn't as good as other assistants out there, such as Google Assistant and Amazon's Alexa. According to a survey, only 4 percent of users in US used Bixby on a device. That's very low compared to 44 percent who used Siri, 30 percent who used Google Assistant and 17 percent who used Alexa. Of course, by including Bixby on a smart speaker, Samsung may see an increase in usage.
Amazon's Alexa devices are currently leading the smart speaker market, followed by Google. Even Apple is having a tough time selling its HomePod speakers. It will be interesting to see how the Galaxy Home does.