The lockdown life has put us in one corner, but it has given millennials more time than ever to browse the internet, shoot videos, and catch up on their favourite Netflix shows. All they need for the best experience for these activities is a power-packed device – like the Samsung Galaxy M31, the ultimate mega monster! So, if you're looking for a phone that will fulfill your need to watch as well as to create video content, look no further. The Samsung Galaxy M31 is definitely the best device to ensure that you can stream videos, create content, play games, etc. without running out of battery every few hours. Want more reasons? We'll give you five of them.
Display that makes binge-watching fun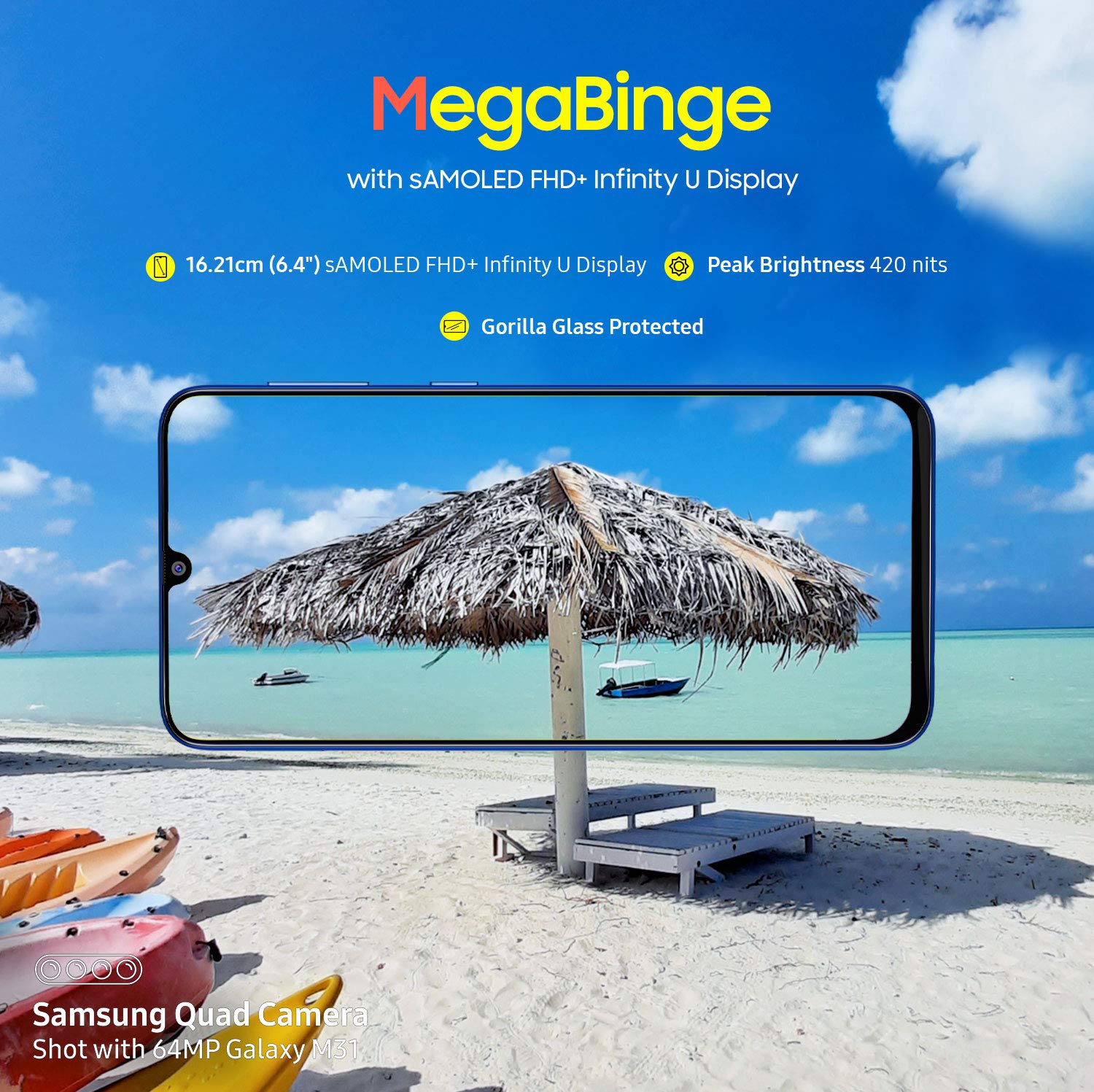 Samsung is the pioneer of Super AMOLED display technology and is the undisputed industry leader. With the Galaxy M31, users can get a taste of this premium display tech at an affordable budget and take their viewing experience to a whole a new level that is far ahead of the competition. The gorgeous Super AMOLED Infinity-U display of Samsung Galaxy M31 packs vivid colours that add the oomph factor to the videos you love watching. Super AMOLED displays are popular for offering deeper blacks than what IPS and TFT screens – which are common in the affordable segment – offer. The black colour you see on Galaxy M31 is deeper than LCD screens' because Super AMOLED panel lights up each pixel individually, which not only renders colours more accurately than the competition but also saves battery. This enhances the viewing quality and gives you brighter visual with its amazing contrast ratio and remarkably accurate colours that look livelier than anything you have seen before. It also offers an excellent viewing experience that will be perfect for your Netflix and Prime Video binge fests.
The 16.21cm (6.4-inch) display with full HD+ resolution truly gives you a real-life viewing experience, covering all the corners of the video like you've never seen before. The Infinity-U design ensures the display size is maximized by eliminating the bezels as much as possible and making your viewing experience as unobstructed as possible. Add to that the much needed Widevine L1 certification that lets you watch series on Netflix in true HD resolution, you get a segment-leading smartphone display something that no other device in this segment can match.
Camera for the shutterbugs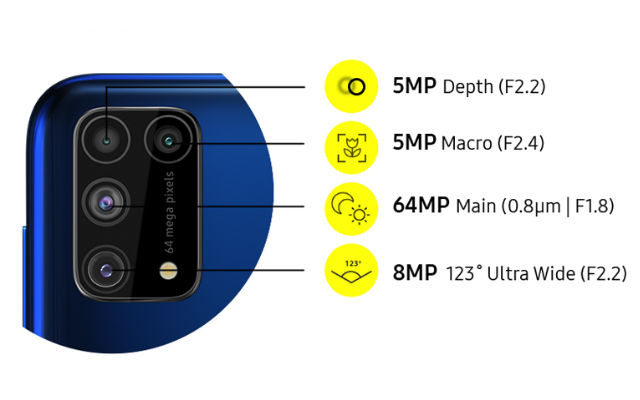 And if that isn't enough, the mighty impressive quad-camera setup at the back of Samsung Galaxy M31 lets users shoot videos that make a vlogger out of everyone. The primary 64MP Bright GW1 sensor uses ISOCELL technology that takes full advantage of the imaging advancements that Samsung has come up with and improves the camera performance on the Galaxy M31 by a few notches while also making file sizes smaller. Sensors based on ISOCELL technology are renowned for their excellent quality imaging prowess in all conditions.
With the help of ISOCELL tech's Smart WDR (Wide Dynamic Range) function, the primary 64MP camera on the Galaxy M31 captures the same image in multiple exposures to greater detail across the frame regardless of lighting condition. Moreover. you can quickly freeze the moment with the camera's fast autofocus technology to capture the perfect scenery or those once-in-a-lifetime shots that you would have never been able to think of taking with such ease. ISOCELL offers high-resolution imaging technology with the advantage of being housed in slim camera modules. This is why the Samsung Galaxy M30 is a must-have for DSLR-like high depth effects and details without breaking a sweat.
While you are sure to be impressed with the 64MP ISOCELL sensor of Galaxy M31, don't forget to try out the excellent 5MP macro camera with f/2.4 that lets you capture detailed close-up shots that would have been impossible otherwise. The 8MP ultra-wide-angle f/2.2 sensor with 123-degree field-of-view will ensure the phone captures everything your eyes can see in a scene, and the 5MP depth-of-field f/2.2 sensor will put the focus on you in all photos. Moreover, the lightweight design of the Galaxy M31 will make sure you never feel the phone weighing on you while shooting or just holding it in the hand.
Record everything in 4K quality to capture videos that will make you the next TikTok or YouTube star and definitely the talk of your friend circle. Add some spice and variety to the videos by using this phone's ability to shoot slow-mos and adding different effects to leave a lasting impact on the viewers. Works every time.
Power-packed device for the millennials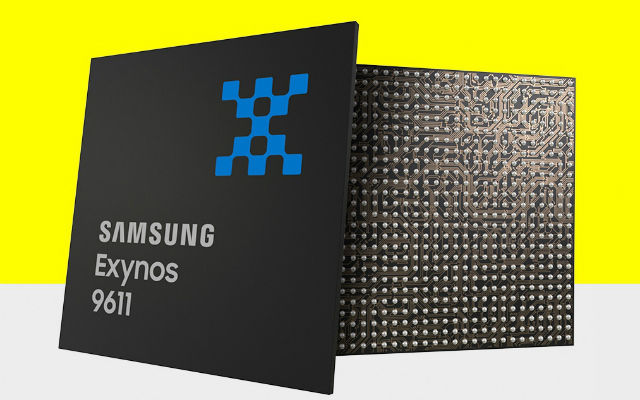 But all this won't be possible without the power the Galaxy M31 packs under the hood. Thanks to the smartphone's 10nm Exynos 9611 chipset, you get an octa-core processor which makes sure the phone is capable of withstanding whatever you throw at it. This is truly the mega monster you have been craving for.
Assisting the Exynos 9611 chipset is the 8GB RAM that the smartphone packs to deliver smooth performance 24×7. This lets the Samsung Galaxy M31 breeze through PUBG Mobile, ensuring the game runs smoothly even on the highest settings and helping you win that chicken dinner. That'll keep you occupied enough to forget about stepping outside during the lockdown.
And with 64GB and 128GB options, there's ample storage in there to let you multitask, store photos, videos, and songs, and still have a lot of space left for apps and other important files on the device. And if that isn't enough, you can always expand the space up to 512GB by using the phone's microSD slot.
Battery that never gives up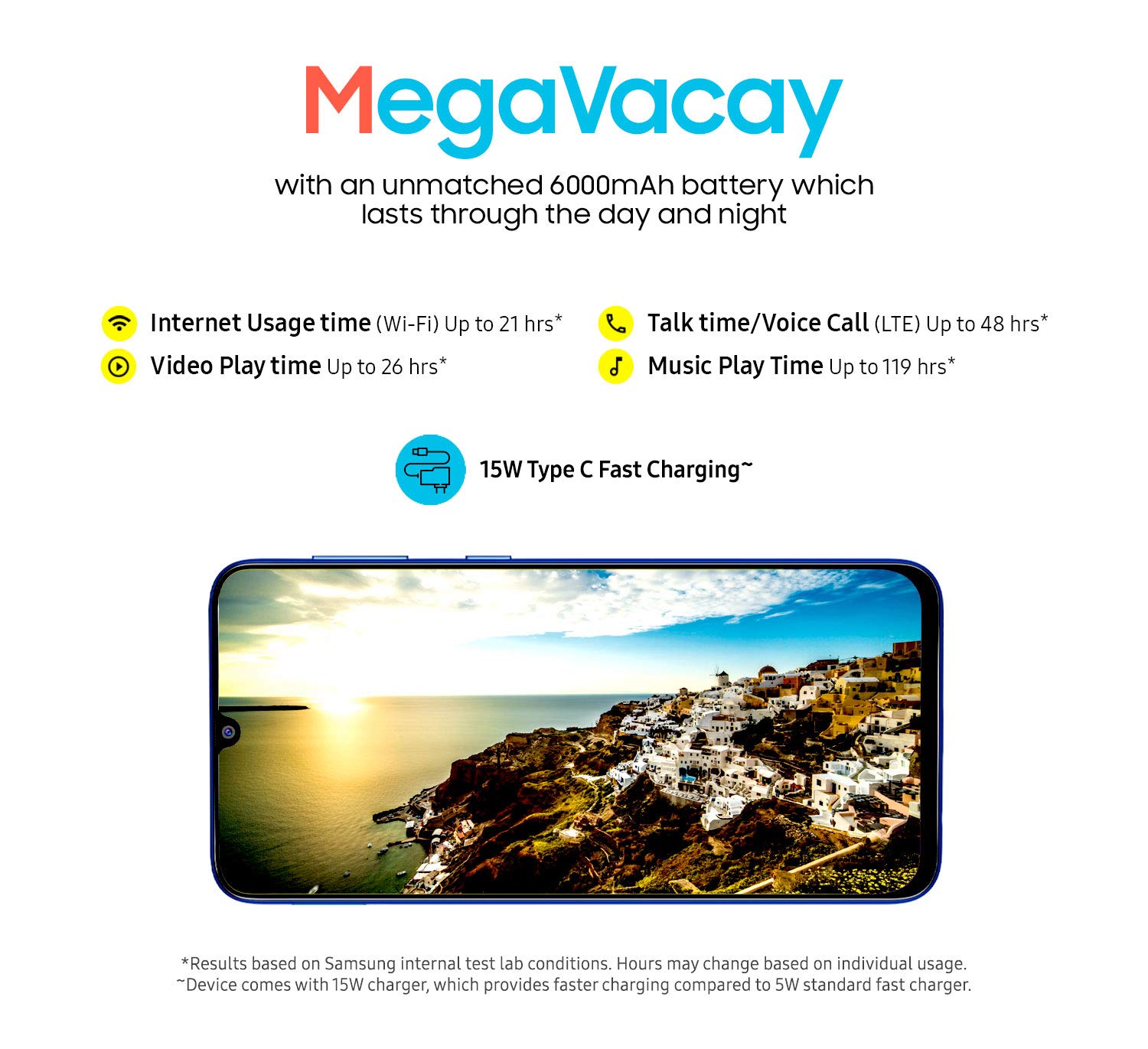 Doing all this on the phone is not going to be possible without having a battery that matches up to the demands of the users. That's why the Galaxy M31 comes with a mammoth 6,000mAh battery that can, unbelievably, last you for over 2 days without breaking a sweat. After all, playing PUBG, streaming Netflix shows, shooting videos in 4K quality etc. is going to take a toll and the last thing you'd want is to run out of battery in the middle of the day. This is where the Galaxy M31 keeps you going, without making you worry about the charge even once.
It's hard to say no to the Samsung Galaxy M31, which is clearly full to the brim with features that make it a must-have for all the millennials out there. And at Rs 15,999 for the 6GB + 64GB, this smartphone is a steal! You can even go for more storage and RAM if you like, with prices pegged at Rs 16,999 for the 6GB + 128GB and Rs 18,999 for the 8GB + 128GB variants.
With the lockdown it's important to stay indoors, which is another good reason to buy the Galaxy M31 online. You can just head over to Amazon.in and buy the smartphone with no-contact delivery service, under which the phone will be delivered to your doorstep on a clean surface. So, just sign in with your ID, pay on checkout, and be assured about the phone being delivered on time and with your health in mind.