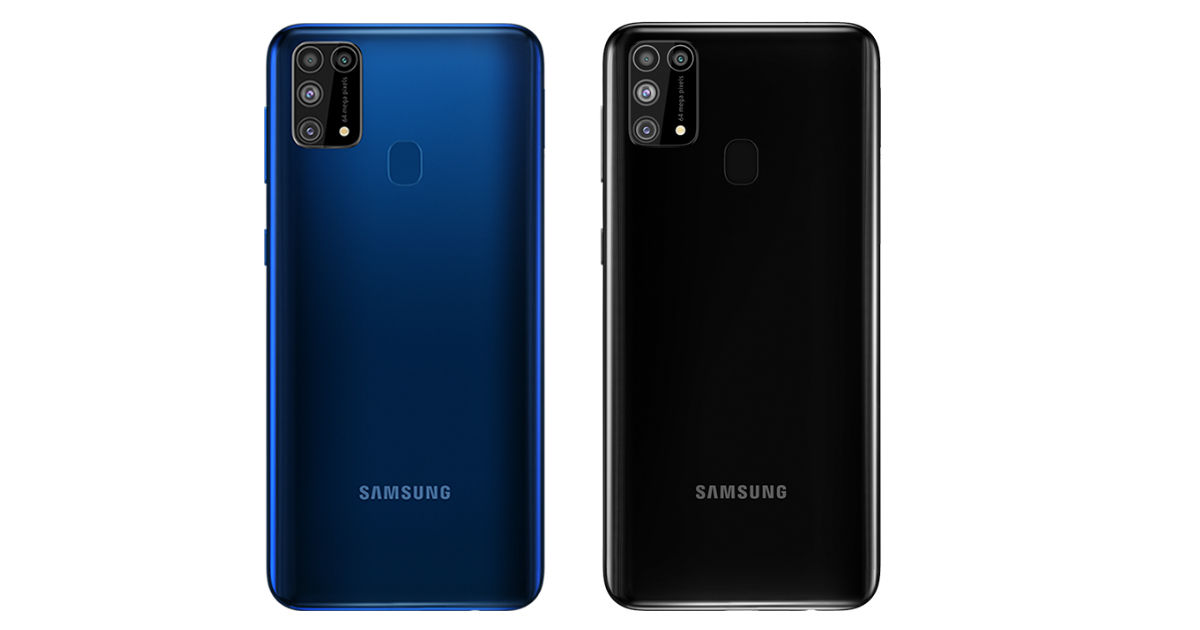 The arrival of the Samsung Galaxy M31 in the affordable segment of the Indian smartphone market has intensified competition in a big way. This Mega Monster of a smartphone comes bearing a host of features that pose a serious threat to devices like the POCO X2 and the Redmi Note 8 Pro. If you're in the market for an affordable phone, you're most probably confused between these three. So today, we're going to give you a detailed comparison of their top features to make it easier for you to make your choice. Here you go then.

Battle of the Quad Cameras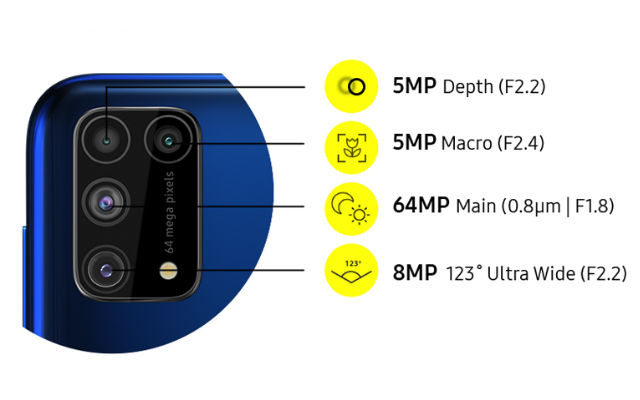 All three smartphones come with quad-camera setups, but the Samsung Galaxy M31 has an upper hand owing to its higher resolution sensors and several unique camera features. Its main camera is a 64MP ISOCELL GW1 unit with f/1.8 aperture, as well as a dedicated night mode that helps in capturing stunning lowlight photos. This phone also boasts an 8MP ultra-wide-angle camera offering a 123-degree field of view for letting you capture the world as you see it. What's more, you can even capture ultra-wide-angle videos. There's a 5MP Macro lens present on this phone as well, apart from a 5MP depth sensor for delivering bokeh effects in your portrait shots. That's not all, the Galaxy M31 also comes with support for 4K recording, hyperlapse, slow-mo, and super-steady modes.
The POCO X2 and the Redmi Note 8 Pro also ship with 64MP main cameras and 8MP ultra-wide-angle cameras, but their Macro cameras and depth sensors are just 2MP in resolution. They do have their own camera features, but these are definitely not as diverse as the ones available on the Samsung handset. Plus, the lower resolutions of the Macro and depth sensors give the Galaxy M31 an edge over the POCO X2 and the Redmi Note 8 Pro.
Emergence of a new Selfie King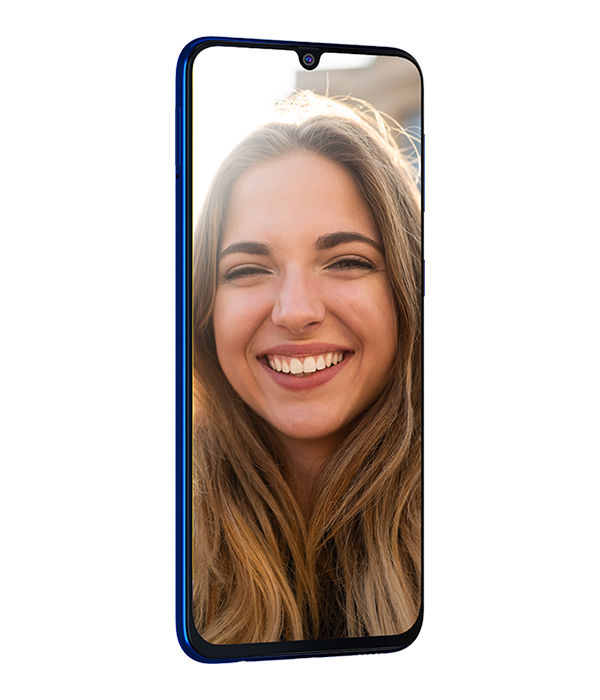 The Galaxy M31's front camera is the best one among the three phones as it's a 32MP sensor, which not only offers 4K video support, but also lets you shoot slow-motion selfies, a feature popularised by the latest iPhones. And as if that wasn't enough, this 32MP camera is also capable of offering support for AR Doodles and AR Emoji. But the best feature is undoubtedly Live Focus, which gives you total control over how your photos come out when you use portrait mode – you will be able to decrease or increase background blur, add effects, and so much more with Live Focus on Samsung Galaxy M31.
The Redmi Note 8 Pro holds a single 20MP camera, which too offers a portrait mode. As for the POCO X2, it has a dual front camera setup consisting of a 20MP main sensor and a 2MP depth sensor. This second sensor serves the purpose of offering portrait effects. However, both the Galaxy M31 and the Redmi Note 8 Pro are able to offer portrait selfie effects without the need for a second camera.
AMOLED goodness delivered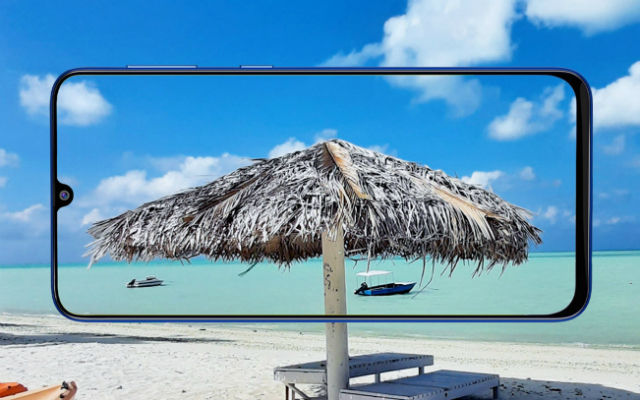 The Samsung Galaxy M31 is the only smartphone among the three to offer an AMOLED display. There are several advantages to this over IPS LCD panels, with battery efficiency being one of them. Moreover, AMOLED panels also offer more vivid colours and deeper blacks that lead to great contrast levels. Additionally, the 16.21-cm (6.4-inch) Super AMOLED FHD+ Infinity U panel of the Galaxy M31 offers an astounding contrast ratio of 100000:1, which allows the screen to automatically adapt to various lighting environments to make the viewing experience easier on the eyes while also ensuring excellent picture quality. It also has Widevine L1 certification for HD content streaming, which is not yet part of the Redmi Note 8 Pro's offerings.
The display onboard the POCO X2 is a 6.67-inch IPS LCD with FHD+ resolution. Its only advantage over the other panels is its 120Hz refresh rate, but the downsides to such a panel include faster battery drain and lack of content made for such high refresh rates. The Redmi Note 8 Pro's display is a 6.53-inch IPS LCD panel with FHD+ resolution that doesn't have any significant features to boast of.
Big battery monster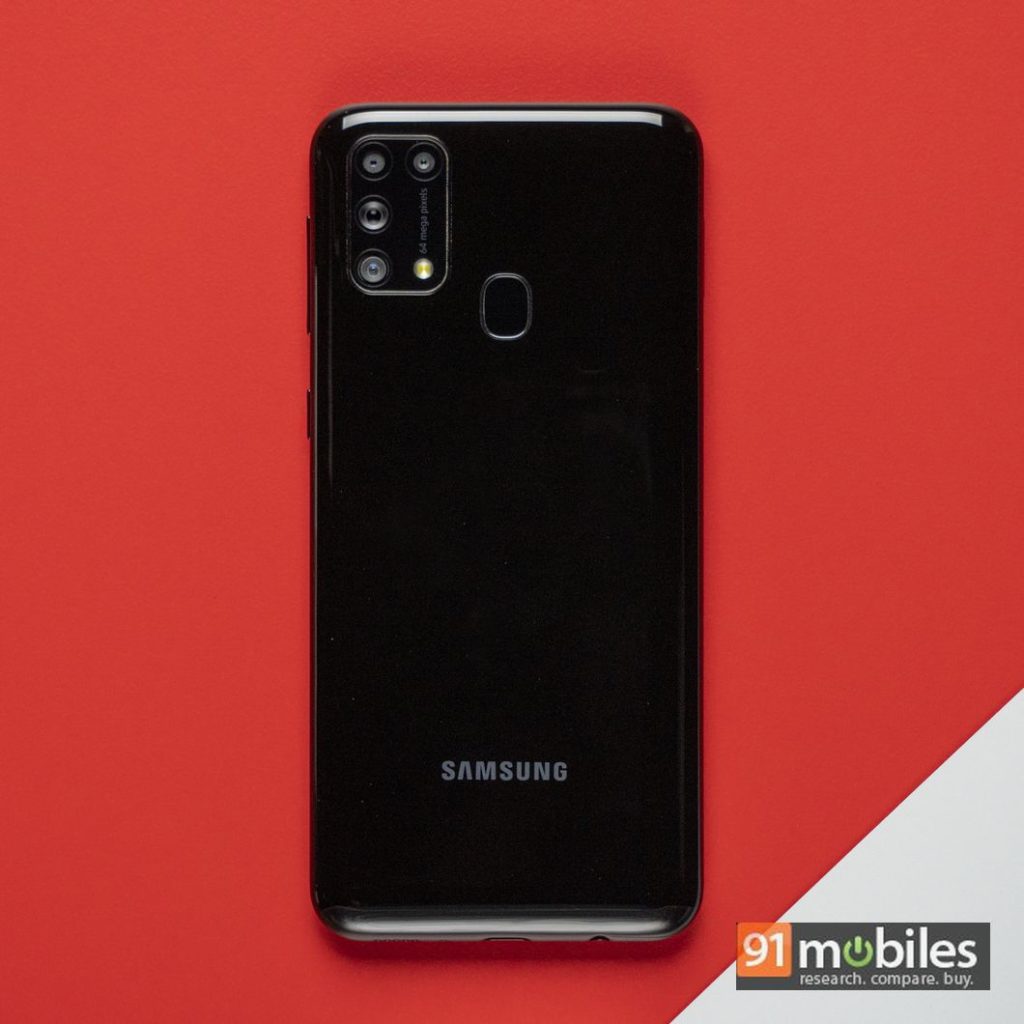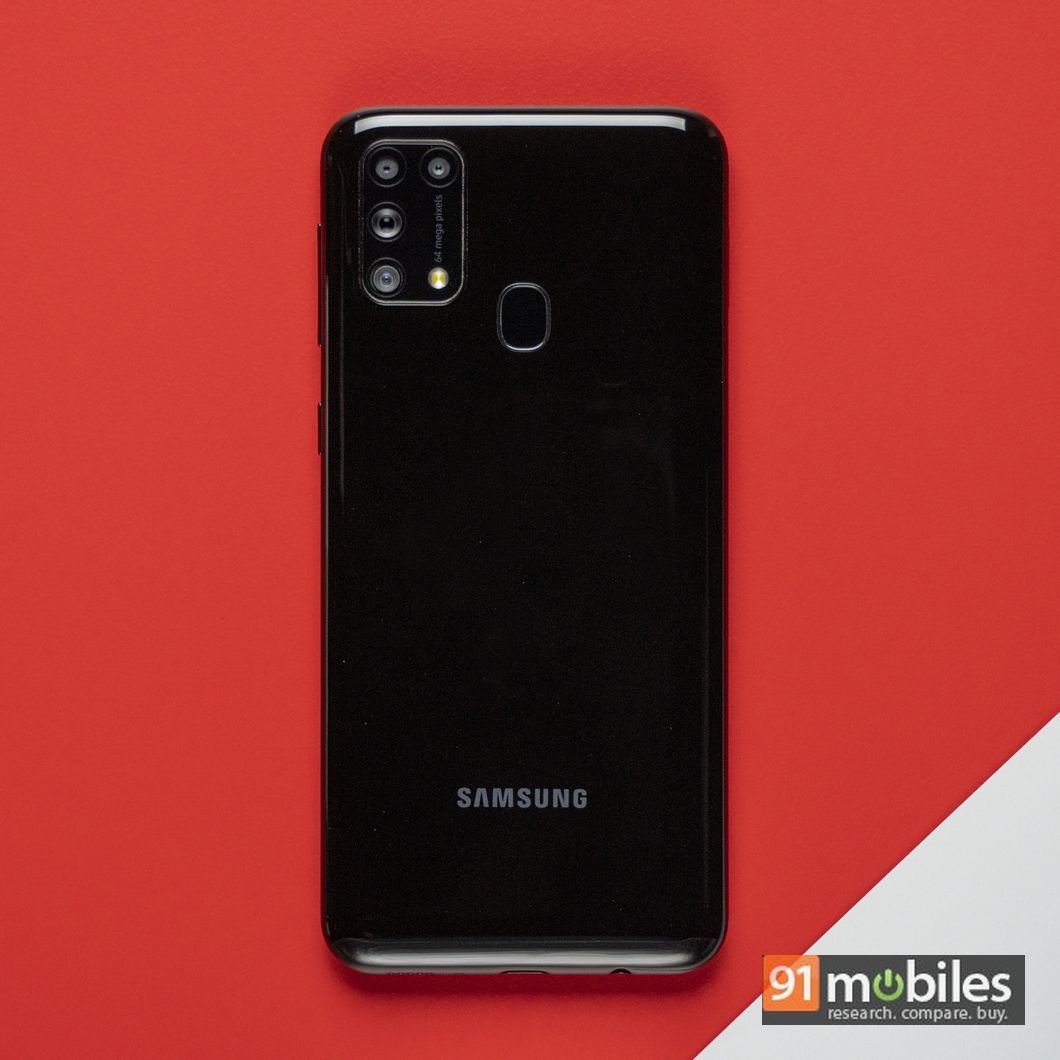 There's no doubt that the Samsung Galaxy M31 is winning in the battery department. It houses a 6,000mAh cell that's good enough to easily last you for two days straight. This battery is able to offer a phenomenal talk-time of 48 hours, while the maximum music playback time is 119 hours. Both the POCO X2 and the Redmi Note 8 Pro house 4,500mAh, which are tame in comparison to the Galaxy M31's cell. All three phones come with fast charging support.
The newly launched Samsung Galaxy M31 comes out as a clear winner in this comparison. It's got diverse camera offerings, a splendid display, and massive battery life. Not to mention, this phone can also deliver excellent performance due to its strong internals.
Galaxy M31 will be available at Rs 15,999 for the 6GB/64GB variant and Rs 16,999 for the 6GB/128GB option. In addition,
there will be various introductory offers worth Rs 1,000 available on
Amazon.in
,
Samsung.com
, and select retail stores, which will take the effective price for Galaxy M31 to Rs 14,999 for the 6GB/64GB option and Rs 15,999 for the 6GB/128GB configuration.