"The Samsung Galaxy Note 10 is expected to launch next year with an ultrasonic in-display fingerprint sensor"
Back in August, Samsung launched the Galaxy Note9 (review) smartphone with a 6.40-inch display. It was the biggest display ever offered in Samsung's Note-series devices. Now, a new report claim that the Chaebol could take the screen size a notch above on the next-generation Galaxy Note10 phablet. According to the South Korean online publication, The Bell, Galaxy Note 10 will sport a 6.66-inch Super AMOLED display.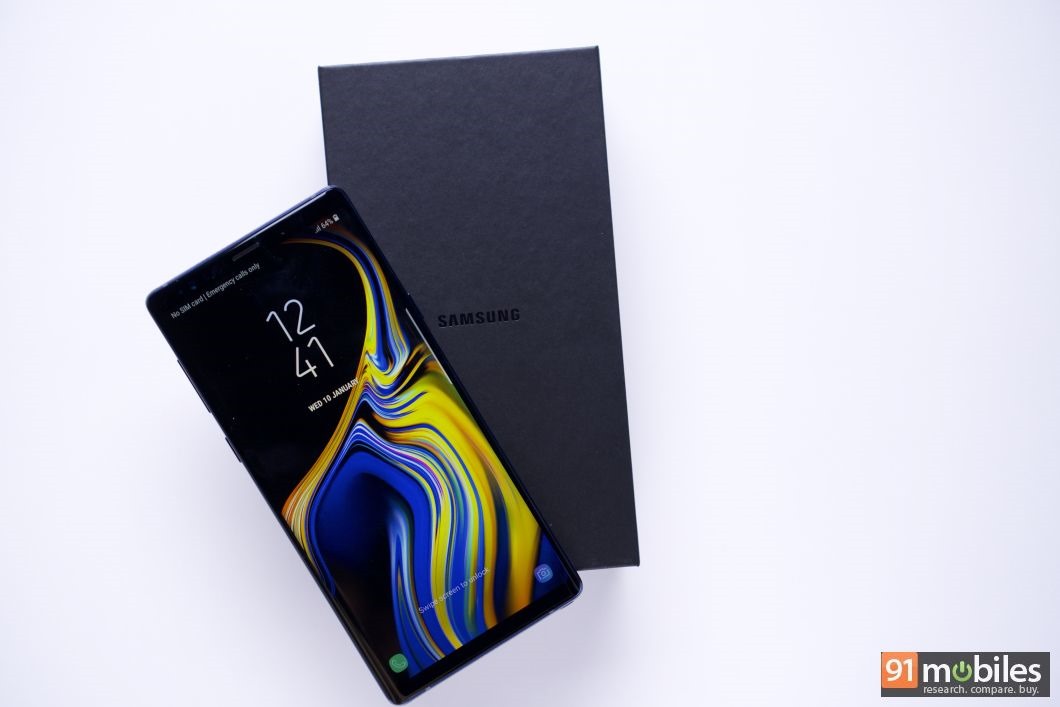 The source further claimed that Samsung has reportedly ordered panels of the above-mentioned size from its display department. Apart from this, there are no details about the handset. However, the decision to offer more screen real estate on Galaxy Note10 might be due to its arch-rival, Apple. The Cupertino-based firm recently launched its flagship smartphone, the iPhone XS Max a tall 6.5-inch OLED display that also has a notch up top.
In related news, Samsung is also prepping to announce its upcoming Galaxy S-series phones with a big display. Rumours are that the Galaxy S10 will reportedly feature a 5.8-inch display, while the Galaxy S10+ will get a 6.44-inch screen; the latter will be only slightly bigger than that of its predecessor Galaxy S9+. The smartphones are likely to be Samsung's Infinity Display that offers an aspect ratio of 18.5:9 aspect ratio. Moreover, the handsets are said to come to employ an ultrasonic in-display fingerprint sensor rather than the capacitative one on the rear panel.